By Cyrus A. Natividad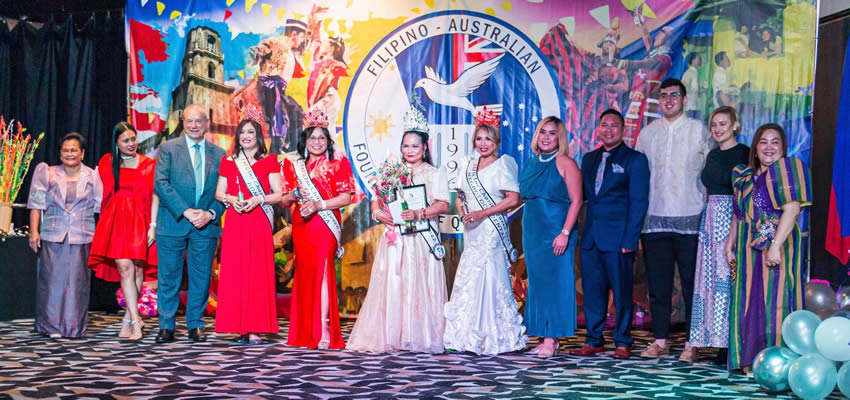 Candidates at the FAFQ, Inc Charity Queen Coronation 2022.
The Filipino-Australian Foundation of Queensland (FAFQ) Inc. Board of Management and members conveyed their recognition of the participants from Central Philippine University, and for their contribution to the success of the FAFQ Inc. Charity Queen Australia 2022 Coronation Night.
The performers at the Coronation and Gala Night included one of the Charity Queen 2022 candidates, a CPU BS Nursing Graduate Batch 2005 and a Registered Nurse. The Centralian beauty is an Ilongga from Leganes, Iloilo. Her chosen advocacy is the Grant-in-Aid Scholarship Program – for Central Philippine University Work Students.
She shared what the late Nelson Mandela said, "Education is the most powerful weapon with which you can change the world; it has the power to change lives." She believes that someday, these work students will be successful as employees and employers.
The excellent choreography of the coronation night was brought about by the FAFQ Inc Cultural Group led by Dr. Necil Capiñanes Magno from CPU College of Education, BPED Coordinator (FAFQ Inc. grant-in-aid scholarship recipient Year 1999).
Another recognition was conveyed upon Mr. Ef Alfaras (Centralian Visual Artists Society Coordinator) for providing the design for the stage backdrop.