By Cyrus A. Natividad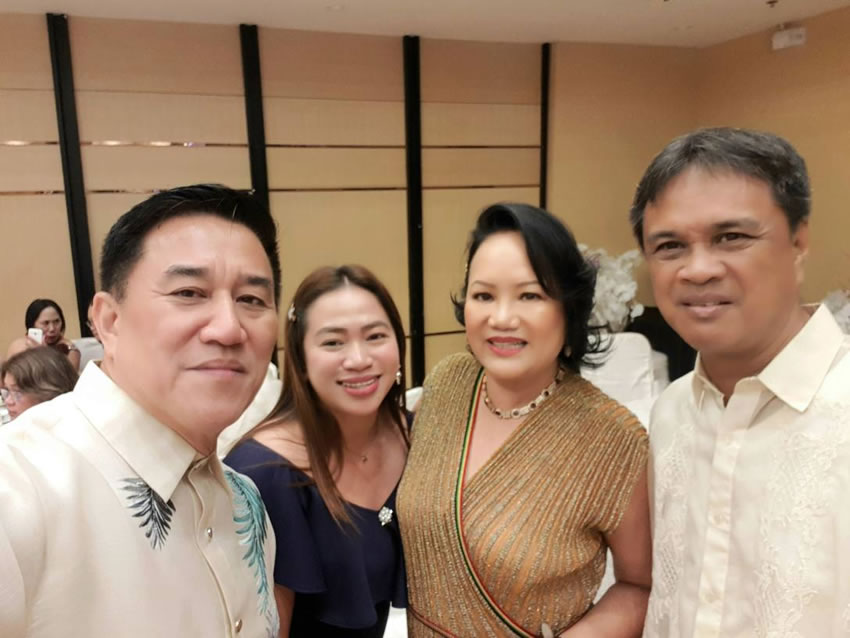 CESLC Director Levi Delos Santos (right) with benefactor Ann Seisa, facilitator Joan Cataluña Sabran and Dr. Pedregosa.
Central Philippine University has been carrying out one of the Higher Education Institution (HEI) functions; that is Extension. For the last several years including the pandemic period, the University has committed to serve and respond to the needs of the community.
Thru its outreach center- the Community Engagement and Service Learning Center (CESLC), the University has effectively established linkages with national government agencies (NGAs), local government Units (LGU's), non-government organizations (NGOs), and people's organizations (POs).
Recently, five volunteer groups from CPU have worked hand in hand with CESLC in providing needed food and relief goods to victims of calamity; the University Church, the College of Education, the College of Medical Laboratory, the CPUR and the University Library.
On top of the valuable programs and projects of CESLC, is the focal person who makes sure that objectives for partnership with communities are realized. Levi O. Delos Santos –CESLC Director said, "We operate in line with the Vision and Mission of Central Philippine University which is our commitment to respond to the needs of the community."
He dded that, "In collaboration with the University, CESLC provides integrated community development programs of social responsibility to partner communities. Our mission promotes Self-reliance, Empowerment, Resource development, and Volunteerism under the influence of EXCEL,"
CESLC programs and services include: Training Programs, Technical Assistance and Advisory Services Communications/ Information Services, Community Outreach Services, and Techno-Transfer, Utilization and Commercialization.
Engr. Levi O. Delos Santos, Jr. is a Professional Agricultural and Biosystems Engineer (PAE Philippine Regulation Commission, 1986); graduate of Bachelor of Science in Agricultural Engineering, CPU 1984, (completed the academic requirement for Master of Agriculture (Specialized in Business Management) from WVSU, Iloilo City and his Master in Management in Business Management from UP, Iloilo City in 1999.
His engagement in community service has grown through his experience in different companies and agencies, among them, Department of Trade and Industry Region 6, World Vision, Micro Ensure Philippines, Phil. Coconut Industry Region 6. He has also served as consultant to several funded programs and projects.
Delos Santos emphasized Service and Commitment as the enduring values "nurtured at Central and which I always applied in my projects."