By Cyrus A. Natividad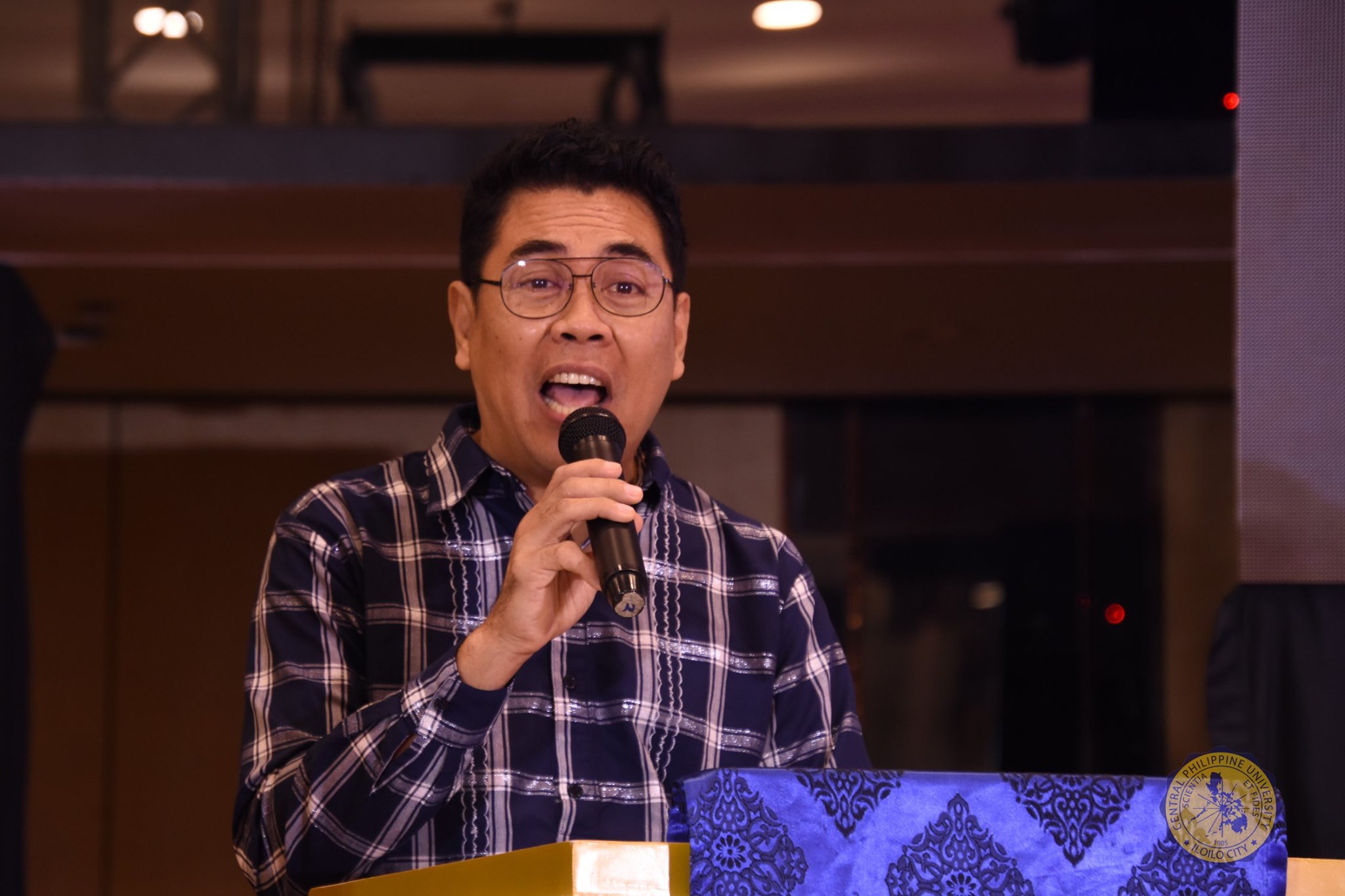 Packaging Engineering Department Chair, Engr. Bernie C. Cangrejo.
Taking responsibility for the continuous development and operation of the CPU College of Packaging Engineering, after the passing away of its founder Dr. Lejo Braña, is the optimistic Chairman of the Department, Prof. Bernie C. Cangrejo.
Cangrejo is a passionate educator who has produced globally competitive Packaging Engineers. "Around 40 students were enrolled during the start-up period. Those pioneering students of Packaging Engineering are now employed and competently working with different international companies in the country and abroad," Cangrejo said.
Cangrejo was the first faculty to be trained in the management and operation of the packaging laboratory. A building for the packaging equipment donated by Dr. Braña and a laboratory was constructed beside the University Printing Press. He explained that the Packaging Engineering curriculum also specializes in marketing, advertising, and industrial outreach. After many years he said that our packaging services and design consultancy have become more progressive." He added that "the industrial outreach is very important as it has become part of the curriculum requirement of the Packaging Engineering students for graduation. He added that "our services for the local companies packaging needs are helping students become skillful and proficient in packing design and production."
The Packaging Engineering course is offered only at Central Philippine University. "It is the only one in Southeast Asia," Cangrejo said.
Engr. Bernie Cabalfin Cangrejo is a Registered Chemical Engineer, a Graduate of Master of Science in Packaging from Michigan State University School of Packaging in 2012. He also graduated with a Master's in Engineering degree Major in Chemical Engineering from De La Salle University, Manila in 2004. He graduated with his Bachelor of Science in Chemical Engineering (BSChe 1993), Magna Cum Laude from Central Philippine University, and was awarded as the Most Outstanding Chemical Engineering Graduate. He is a product of the Philippine Science High School(PSHS), Diliman, Quezon City, 1998.
He is a Member of the Philippine Institute of Chemical Engineers-PIChe Panay Chapter and Packaging Institute of the Philippines. Cangrejo received many awards and scholarships such as the DOST Science Scholar, Robert Dudley Fox Memorial Scholarship, University Scholarship, and Quality Engineering Scholarship among others. He is a speaker, presenter, trainer, and participant in so many seminars and workshops; an active leader and member of different committees and organizations in CPU.
Cangrejo was born on December 31, 1970 in Leon, Iloilo and a resident of the CPU Centennial Village, Aganan, Pavia, Iloilo.