By Rusieljs G. Lunasco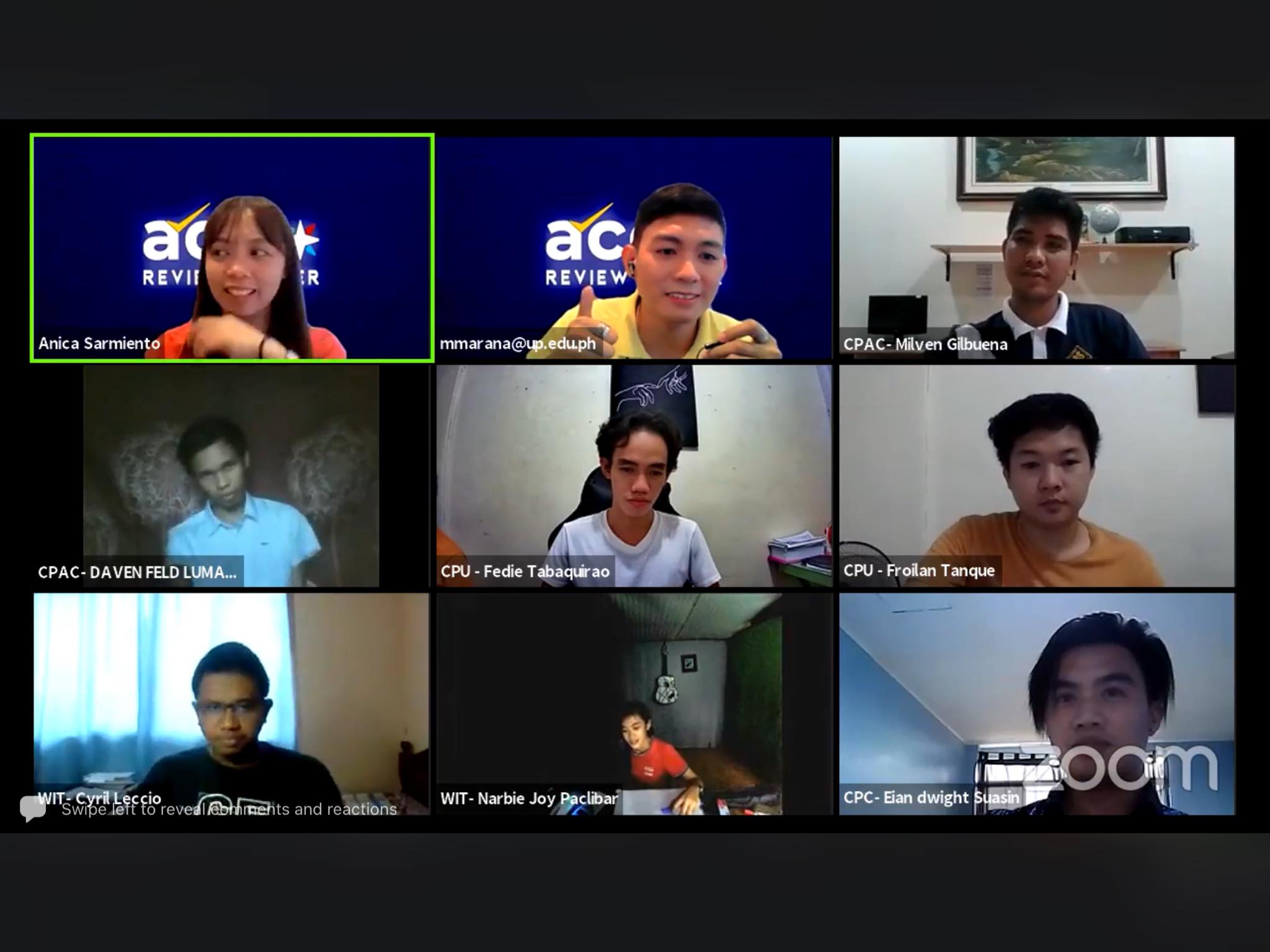 A photo of the participants during the virtual quiz bee.
College of Engineering students Froilan Tanque and Fedie Tabaquirao won first place in the first ever KAYA: The Civil Engineering Quiz Bee 2021 organized by the Ace+ Review Center. The event took place on May 19, 2021 virtually.
Students from Colegio de la Purisima Concepcion, Central Philippine Adventist College, and Western Institute of Technology were among the other participants in the event.
Tanque and Tabaquirao received Php 20,000 and review scholarships for the Civil Engineering program of the said review center.