by Rusieljs G. Lunasco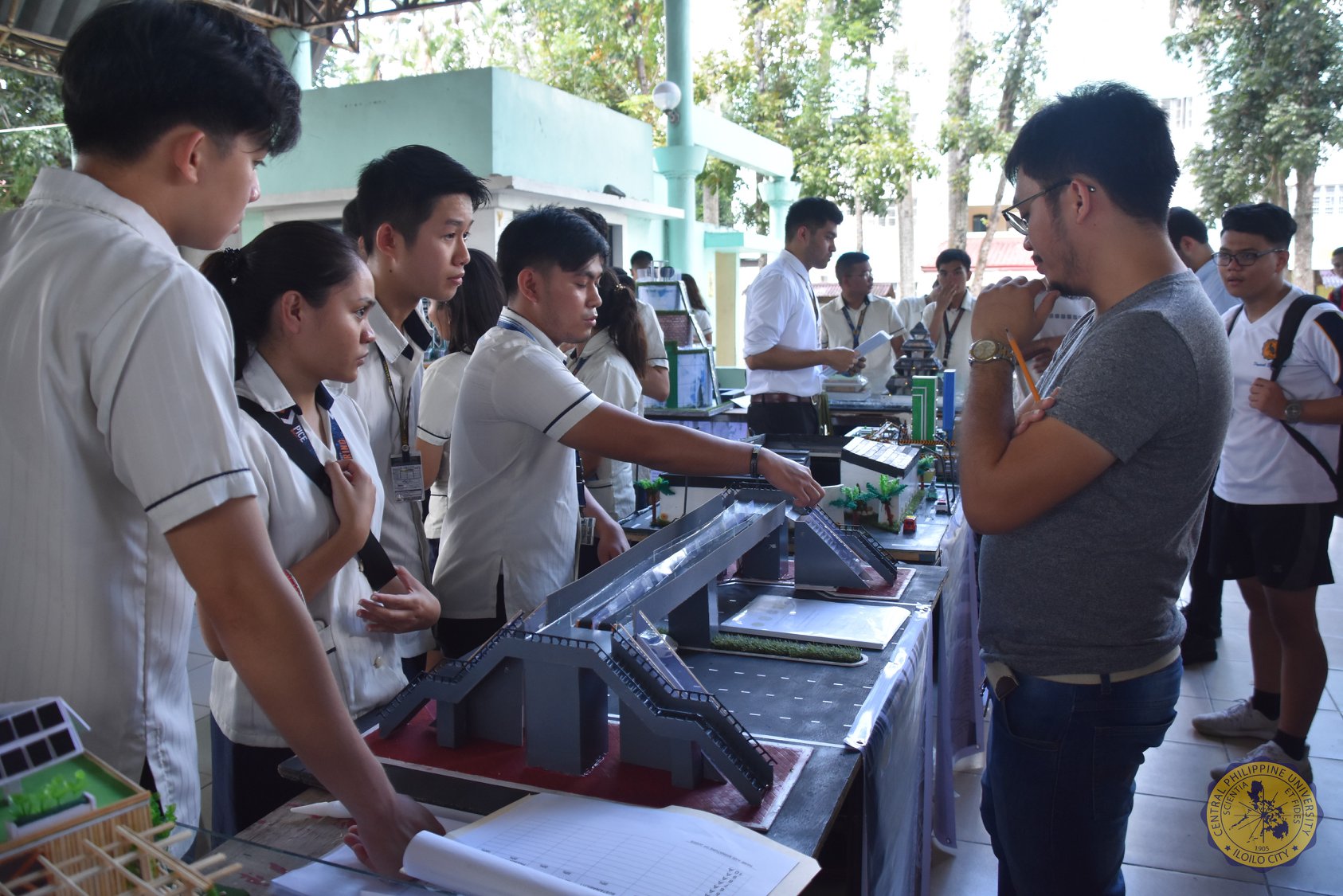 Freshmen Engineering students explaining their miniature presentation to a panel member.
CPU Engineering Freshmen students participated in the 17th Introduction to Engineering Design Exhibit with the theme "Embracing Global Challenges Through Sustainable Engineering Solutions" at the Alumni Promenade Concert Park on March 9, 2020. The exhibit was spearheaded by the CPU College of Engineering.
The following teams qualified as finalists for the said exhibit:
Solar powered streetlight intensity controller
Talaba bowl
Foldable Bamboo Shelter
SPEKS – Solar powered portable emergency kit
Pomelo and Banana for Battling Oil Spills
Recycler – Recycling for the Future (Game)
Rice Thresher with Conveyor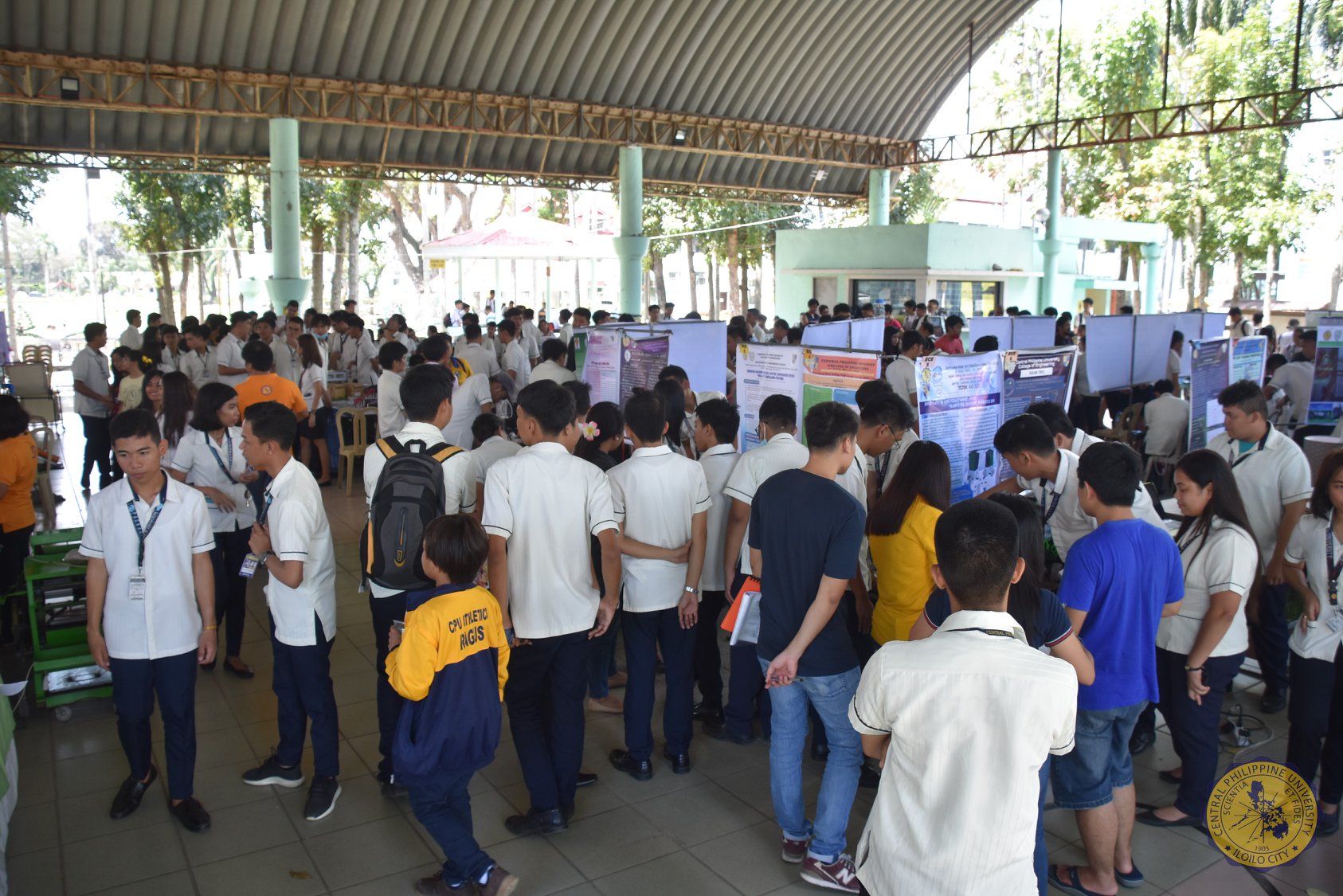 Students observing the exhibit displays.
Team PBBOS (Pomelo and Banana for Battling Oil Spills), composed of Ruthelie Casidsid, Earl Anthony Villanueva, Princess Marie Gerosanib, Jessa Marie Padernal, Abudie Essa Obordo, emerged as the winner out of the seven finalists.
The exhibit is a culminating activity of the subject Engg 1011 – Introduction to Engineering Design wherein freshmen Students are challenged to propose a solution to a problem.