By Keziah G. Huelar

Batch 2003 enjoying a night of food, friendship and fun. 
Centralian Engineers of Batch 2003 donated 55,000 pesos to the Central Philippine University College of Engineering during their Grand Alumni Reunion held at the Diversion 21 Hotel on December 28, 2018.
The said donation is for the advancement and development of the college's activities and programs. In behalf of the college, the donation was received by Engr. Walden S. Rio, former Dean of the CPU College of Engineering.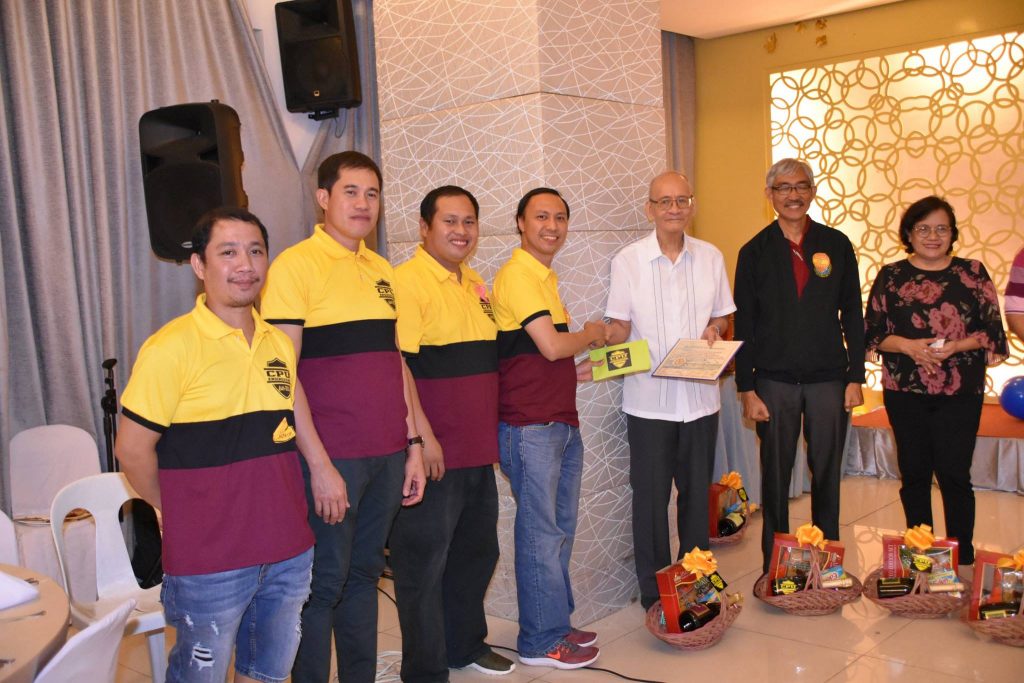 Former CPU College of Engineering Dean, Engr. Walden S. Rio, received the donation in behalf of the college.
Engr. Alberto A. Java, faculty, CPU College of Engineering expressed his admiration to the batch for their unwavering love and support for the college.
The batch responses, delivered by Engr. Winthur Marabe, Engr. Joanne Rey Andrada, and Engr. Reyben Rubio, strengthened the alumni's strong support in the endeavors of CPU.
On the other hand, Engr. Rosie Jane Puig-Siosan assured the college that its alumni officers will continue to find ways to uplift and promote the Central Spirit among its batch members.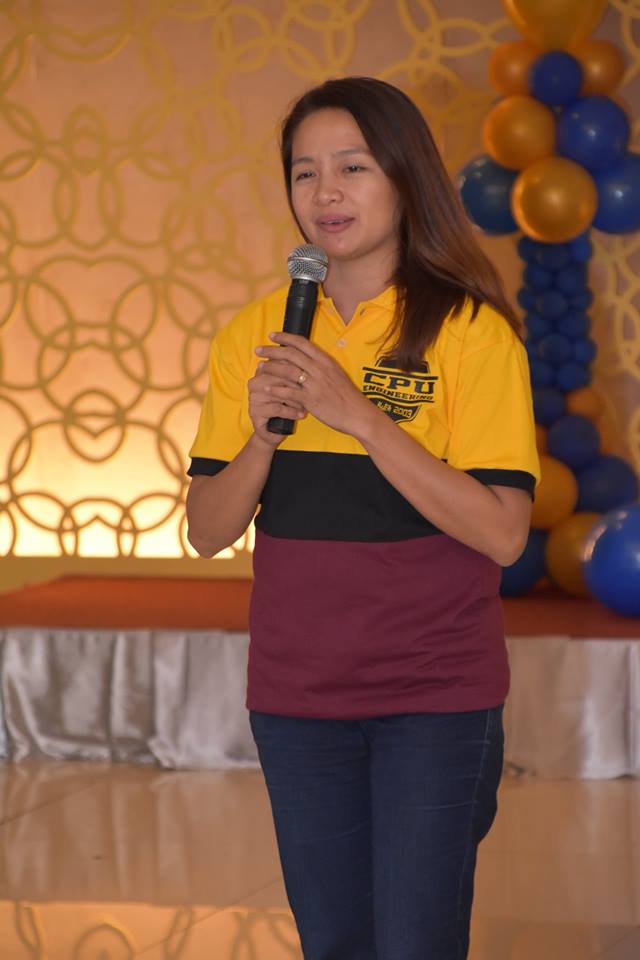 Incumbent Batch President, Engr. Rosie Jane Puig-Siosan welcomed the batch to their Grand Alumni Reunion.
During the said reunion, the batch also elected their new set of officers namely:

The New Batch of Alumni Officers.
President:                    Elaine June O. Delonguines
Vice President:            Joan Ruth Barcenal-Cabansagan
Secretary:                    Yeseil Sumalde-Sacramento
Treasurer:                    James Russel Obregon
Muse:                          Riza Para-unda-Pelopero
Escort:                         Gideon Marfil