By Cyrus A. Natividad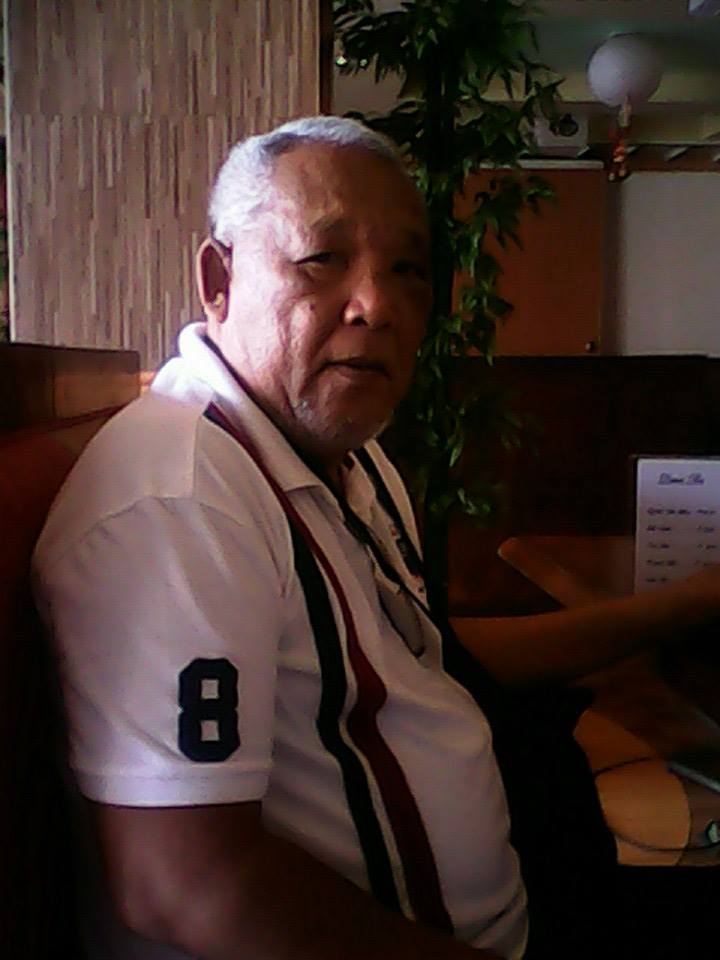 Engr. Serafin 'Apin' Serra Frondoza was a loving husband, a good father and a Centralian who pursued God in all his endeavors.
On August 5, 2018, Engr. Serafin "Apin" Serra Frondoza passed away at the age of 76. Engr. Frondoza who was fondly called "Apin" by friends, died of complications. He is survived by sons Oliver Angelo, Seraphim Chrisus and Cheruim Chrisus, and daughters Paulyn Pearls and Serysolle Mae.
A necrological service was held in honor of Engr. Frondoza on August 8, 9:00 AM, at the Abecia Chapel of the Hills in Balabago, Jaro. His cremation followed at 11:00 AM.  The last moments in his wake were attended by his next of kin and other relatives, his fellow members of the Central Philippine University Corporation, CPU alumni, and friends. His town mates from Agsanayan, Buenavista, Guimaras also paid their last respects to the well-remembered founder and owner of the Spring of Joy, a resort that caters to spiritual retreats and Christian fellowships.
Engr. Serafin Serra Frondoza, Jr. was born on December 7, 1942 in San Fernando, Buenavista, Guimaras to Serafin L. Frondoza Sr. and and Mrs. Angela L. Serra-Frondoza. He was married to the former Associate Dean of the CPU College of Medicine, Dr. Alma Millamena Alpas-Frondoza.
He graduated from Central Philippine University in 1967 with a degree in Bachelor of Science in Chemical Engineering. While studying in CPU, he was a work student (1963-1965).
He worked in different technical and management positions as General Manager, Plant Manager, Manufacturing Services Manager, and Quality Control and Technical Services Consultant in different companies from 1983 to 1993 in Malaysia, Indonesia and Mindanao.
Engr. Serafin Frondoza was a member of the CPU Corporation from 2002 to 2007 and a member of different CPU committees from 2004 to 2006, He was a recipient of the University Service Award, Pre-Centennial Celebrations of CPU on October 1, 2005.
As a Centralian, Engr. Frondoza loved CPU very much. It was rare not to see Mr. Frondoza in the campus, visiting friends, meeting committee members, having a cup of coffee at the Alumni Affairs Office.
The Frondozas are a close-knit family that have influenced even folks in Brgy. Agsanayan, Buenavista, where their residence and resort is located. He had formed relationships—whether they be with members of the provincial and municipal governments in Guimaras, barangay officials or with ordinary folks. Manong Apin also established a church at the Spring of Joy where many have been blessed.
"He was a very loving dad. He had this rule that he should call up his children, one by one, or we should call him up, every day." Four of his children reside with their families in Manila and only the eldest, Oliver, lived with Engr. Frondoza in Iloilo City.
We shall miss Manong Apin, but his legacy of love and service lives on.