By Cyrus A. Natividad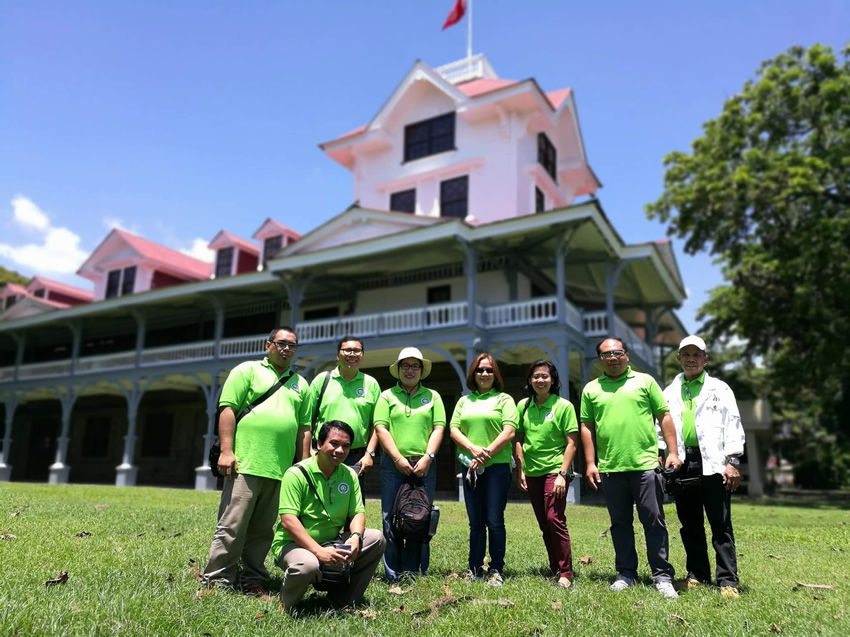 CPU Sustainable Campus Committee pose at Silliman Hall at the Silliman University, Dumaguete, Negros Oriental.
In the December 6, 2014 meeting of the CPU Board of Trustees, a resolution "to accept an Environmental Sustainability Policy presented by the University President" was approved. CPUBOT Resolution No. 24 provided "for the protection, preservation, conservation and restoration of the environment by making the person a responsible steward – thereby advocating widespread use of clean and renewable energy, and efficient use of resources in its operation, instruction and community engagement in local, national and global arena".
A group of faculty and staff, considered as "stewards of environment," were called upon by the University President in 2017 to spearhead programs focused on environmental care and protection. This group was called the Sustainable Campus Committee. The committee decided on one "doable" project from among several ideas that came up from the group. As a result of the Board Resolution for Environmental Sustainability Policy, the Conversion of CPU-owned vacant lot(s) to an Eco-Park was proposed.
In an interview on "Looking Forward," a CPUTV public affairs program, Mr. Prim Vergara III, Sustainable Campus Committee Chairman, clarified that "the Eco Park project will be a consortium of different units, departments and colleges of the University. The pool of ideas and strategic contributions by the committee members and partner units will result to the betterment of the environment."
"Among the programs conceived by the committee are Tree Planting and Propagation, Botanical Garden, Vegetable Farm, Park Facility Design and Improvement, Park Energy and Facility Resources, Eco Pond and Park Maintenance," Vergara added.
It was further decided that the Eco Park would be a laboratory facility for the academic departments with related fields or discipline in botany, agriculture, renewable energy and environment; water management, landscape and soil studies; management and marketing; and others.
Among the partner units are the University Campus Grounds and Upkeep Department; College of Agriculture, Resource and Environmental Sciences; Life Science Department; National Service Training Program; College of Nursing and Allied Services; CPU Republic; University students organizations; CPU Alumni Association, Inc.; College of Agriculture Alumni Association, Inc.; and Community Engagement and Service Learning Center.