By Rusieljs G. Lunasco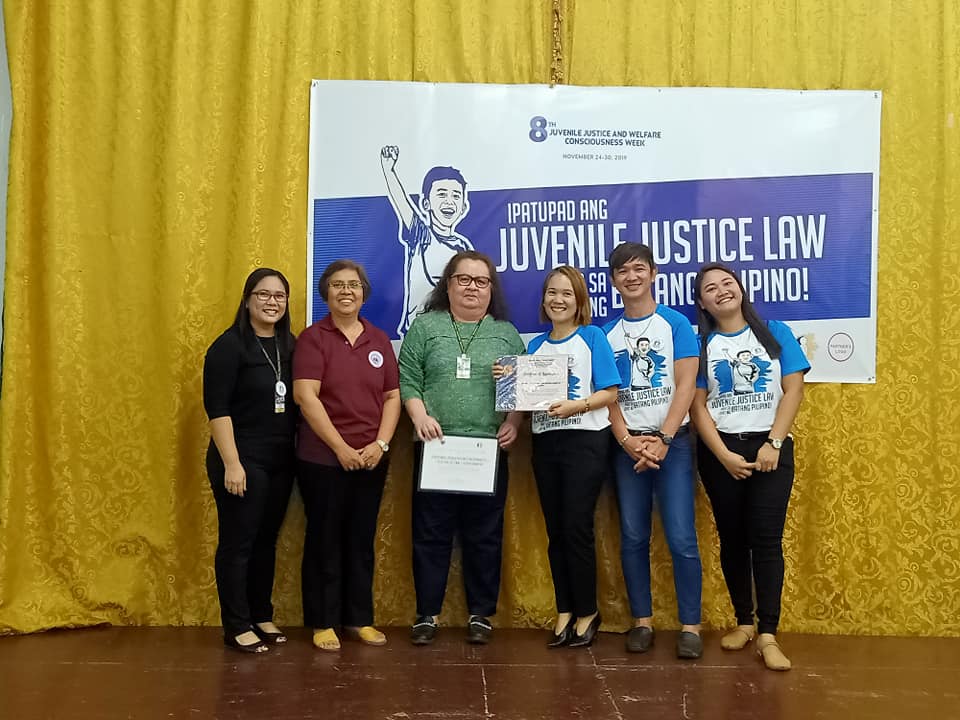 (from left) Prof. Carol Kay Blando, Prof. Sarah Barayuga and forum speaker Mrs. Catherine Lamprea with staff from DSWD Region VI.
The Department of Social Welfare and Development- Juvenile Justice and Welfare Council Region VI (DSWD- JJWC VI) held a forum on Juvenile Justice Law on Tuesday, November 26, 2019, at the CPU Educational Media Center.
Mrs. Catherine Malagad-Lamprea, a Centralian and a Social Worker of the Juvenile Justice Welfare Council Region VI, talked about the salient points of the Republic Act 9344 (Juvenile Justice Law of 2006) as amended by Republic Act 10630.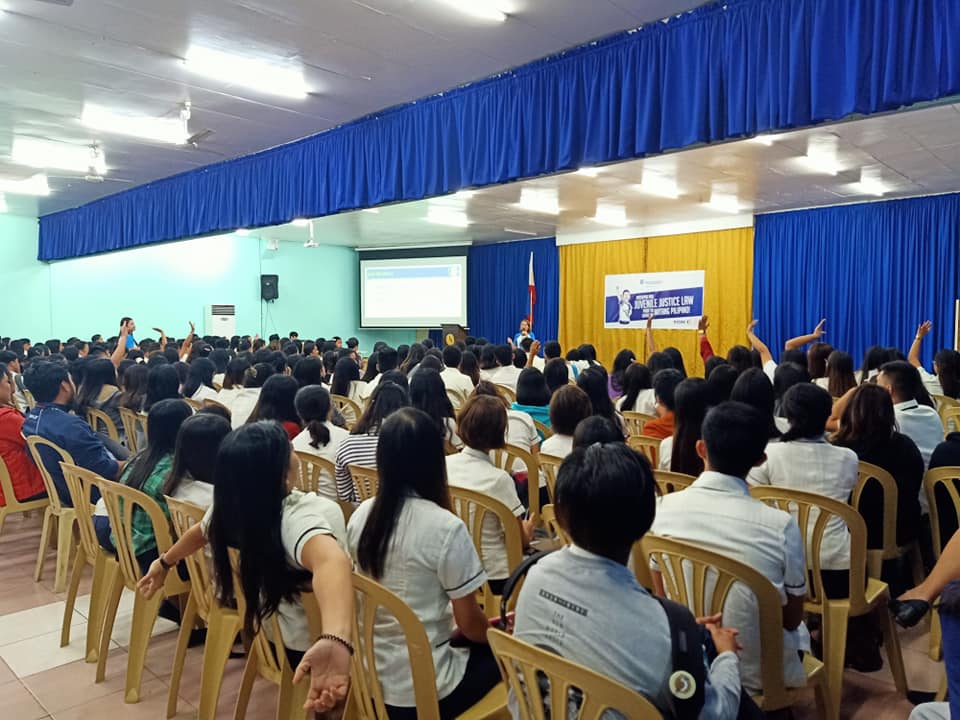 Social Work students participate in a Q & A after the lecture with the speaker.
More than 200 BS Social work students together with their professors attended the said forum which was held in celebration of the Children's Month with the theme "Ipatupad ang Juvenile Justice Law sa Lahat ng Batang Pilipino" and the 8th Juvenile Justice Consciousness Week.
During the forum, a signature campaign on the lowering of the minimum age of criminal responsibility was conducted.