by Rusieljs G.  Lunasco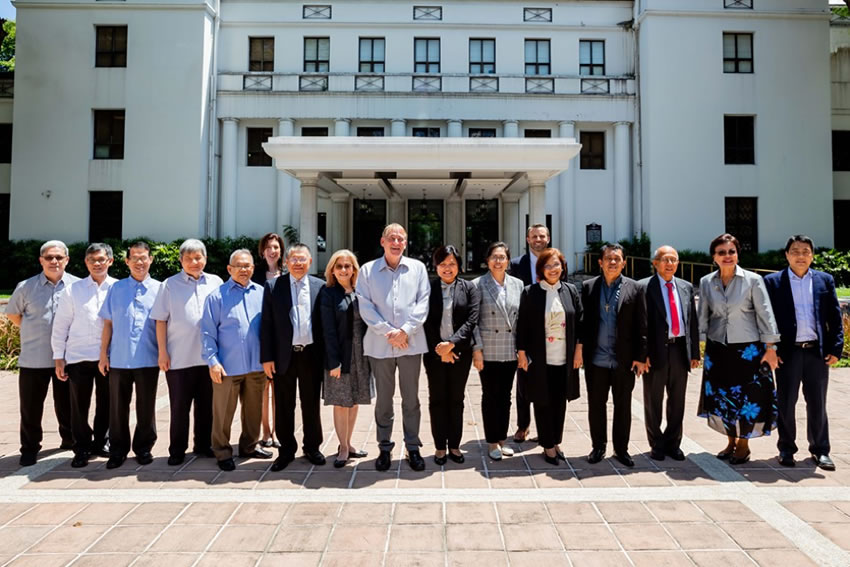 US Embassy deputy chief of mission John C. Law with Dr. Teodoro C. Robles (third from right) and 13 heads of Philippine universities that host American corners photo by Xavier University.
CPU President Dr. Teodoro Robles, along with 13 other heads of Philippine universities that host American Corners, attended an Executive Conference hosted by U.S. Embassy Deputy Chief of Mission John C. Law last June 18, 2019.
During the conference, university leaders and Embassy personnel discussed upcoming events and plans for the American Spaces program. They also made certain changes in their Memorandum of Understanding (MOU).
Central Philippine University is one of 14 universities in the country that hosts the American Corner. American Corners under the American Spaces program are dedicated American resource centers and program spaces hosted in partner public and private universities.