By Cyrus A.Natividad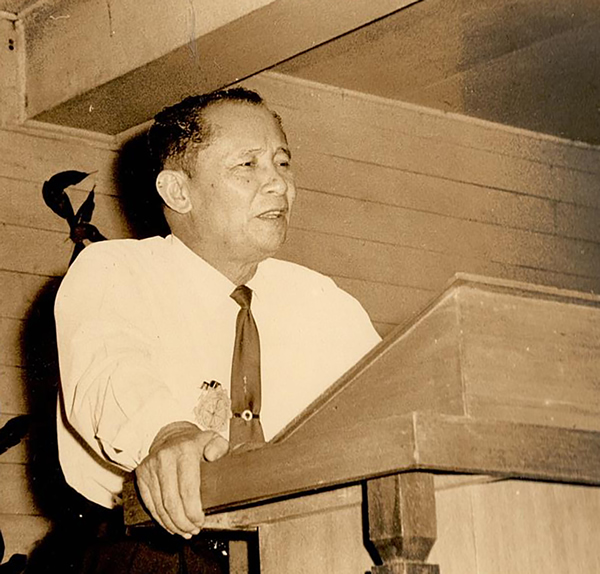 Dr. Rex D. Drilon is the first Filipino President of Central Philippine University.
February 23, 2022 is Dr. Rex D. Drilon Day at Central Philippine University. CPU holds an annual celebration in honor of the first Filipino President of CPU. This year the celebration will once again be virtual because of the Covid-19 pandemic.
We are thankful though for God giving us Dr.Drilon – a great Centralian who started the culture of excellence and bringing on the Exemplary Christian Education for Life – to us and for the generations to come.
At the Evangelical Garden in Balantang, Jaro, Iloilo City, where the tomb of Dr. Drilon (in a sense, a shrine), a Memorial Service takes place every year. It was always attended by the CPU Administration led by the CPU President, Vice Presidents and Department Heads, Faculty and Staff, alumni and members of the Drilon Family.
In 2015, the Drilon Day Committee headed by Prof Crista S. Huyong (Cultural Affairs Coordinator) decided to have a special segment in the celebration – giving time to culture and the arts with an exhibit for public viewing. A clay artist and consummate ceramicist, Centralian alumna Ms. Nelfa Querubin Thompson turned over (as donation), her works and art collection to the University – in support of a plan to build a museum; seeing the need for students to be exposed to art.
The turnover ceremony and exhibits took place on the 4th Floor of the Henry Luce III Library, together with Dr. Drilon's memorabilia. The annual Memorial Lecture for Dr. Drilon followed in another room on the same floor.
The students, in honor of the First Filipino President held their yearly debate. It was sponsored by the Dr. Drilon Debate Society. There were other art and cultural activities on the campus.
Dr. Rex Divinagracia Drilon was born on April 21, 1905 in Dumangas, Iloilo. The Jaro Industrial School, forerunner of Central Philippine College was opened in Jaro, Iloilo in the same year. Under an American Administration, the school became Central Philippine University. It was to be led later by Dr. Rex D. Drilon – its First Filipino President. The Administration Building has been renamed Dr. Rex D. Drilon Hall.
We missed the events for some years now, but we shall always remember the First Filipino President of Central Philippine University. Books and many articles about Dr. Rex D. Drilon were written and published. These can be read at the University's Henry Luce III Library.