By Cyrus  A. Natividad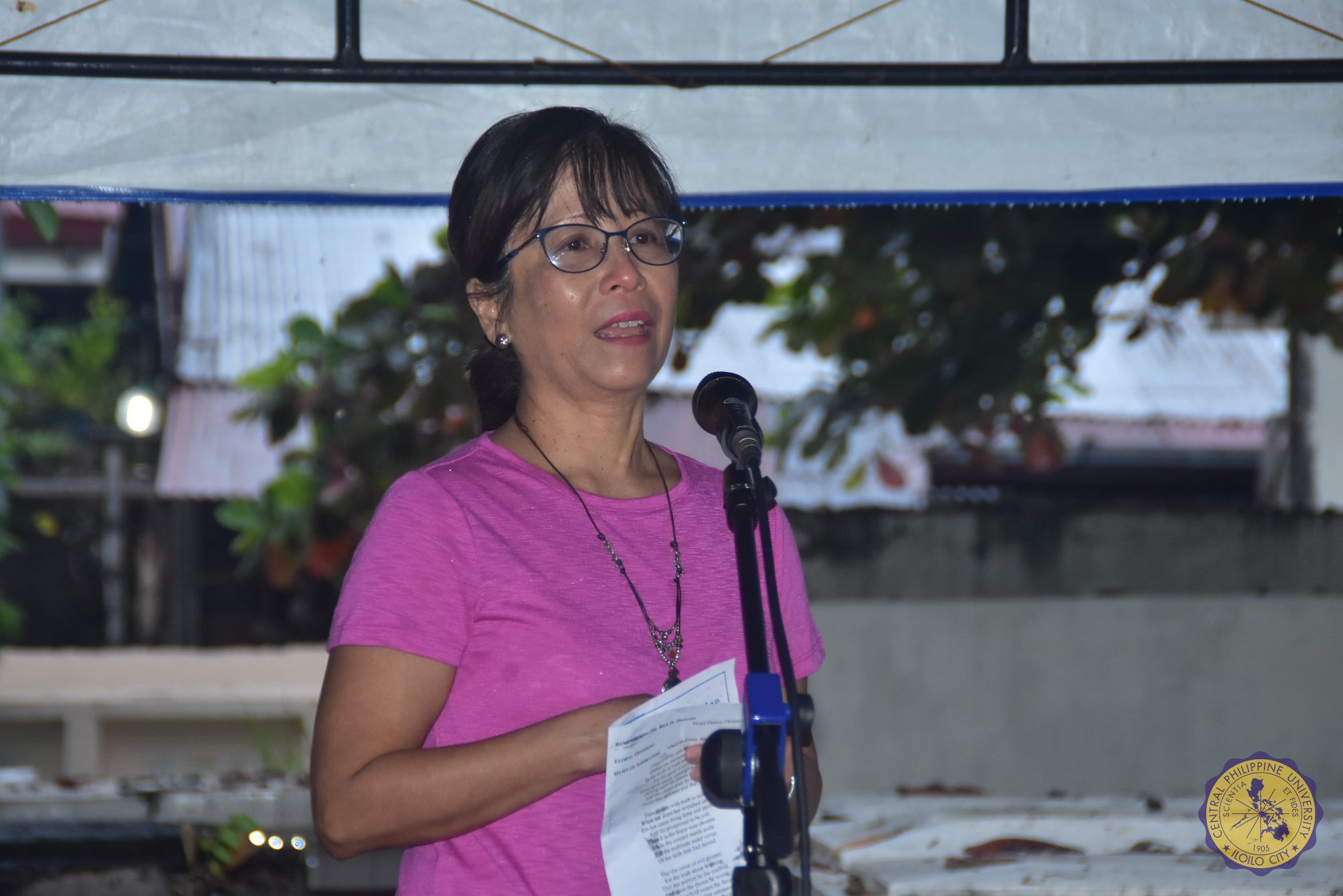 Pearl Dency Drilon Catalan, Dr. Drilon's daughter shared memories about her late father.
On February 21, 2020, a Memorial Service was held at the Evangelical Memorial Garden in Jaro, Iloilo City in honor of Dr. Rex D. Drilon. It was the 49th Death Anniversary of the First Filipino President of Central Philippine University.
The service started at 6:15 AM with the singing of "My Faith Looks Up to Thee." An invocation was led by Rev. Roger T. Quimpo.  In his words of welcome Dr. Robles recalled Drilon's life and accomplishments.  He encouraged everyone to remember him and what he has done that made CPU what it is today. Dr. Drilon's daughter, Pearl Dency Drilon Catalan, in her message, recalled that "My letters to my father were returned with his corrections on it. One of them has a note from my father that says, "There are things you can do to make this letter excellent". "My father would always tell us to pursue excellence in everything that we do."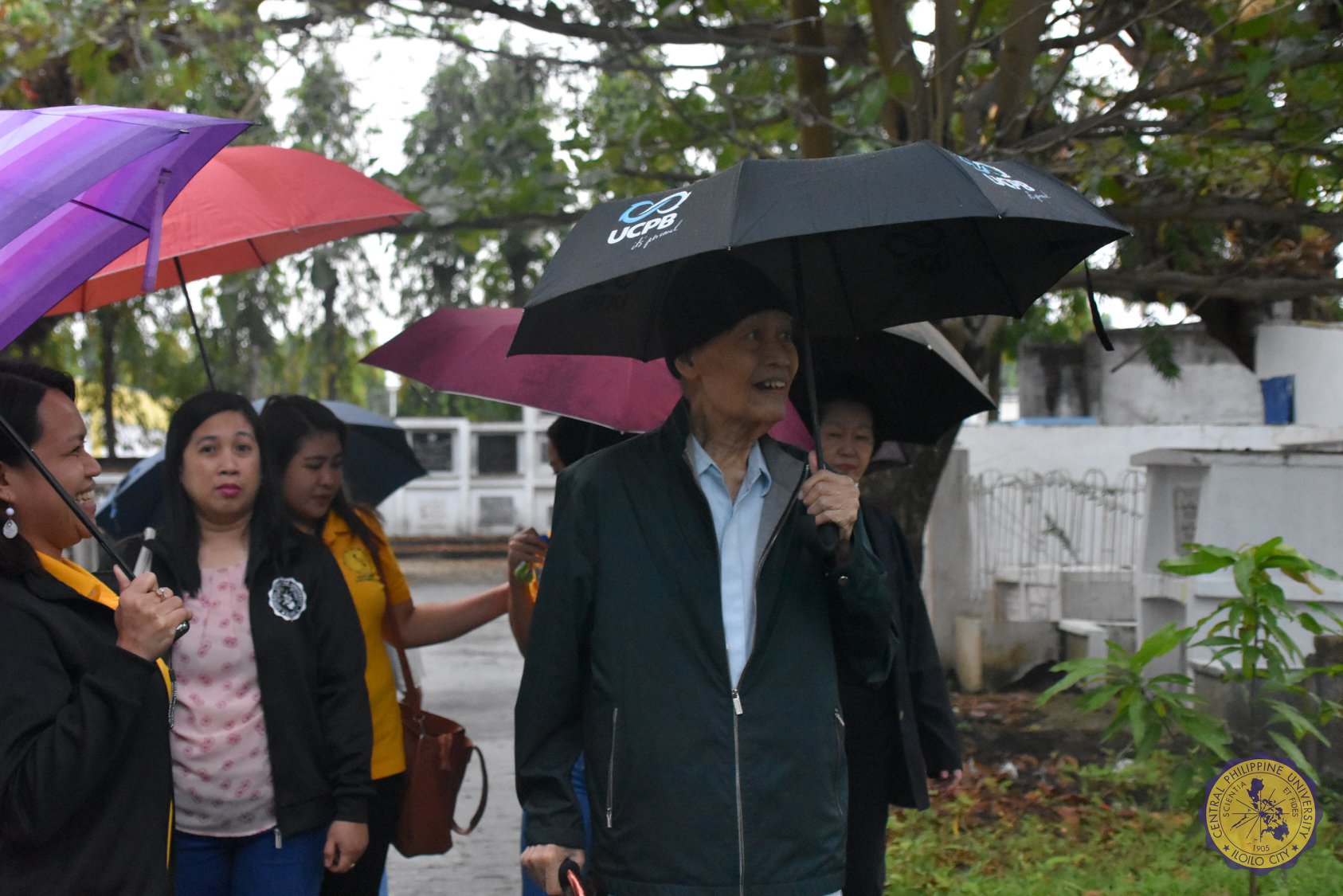 Attendees making their way to the tomb of Dr. Rex D. Drilon.
The University President, administrative officers, department heads, members of the Board of Trustees and the Corporation, Alumni and guests offered flowers on Dr. Drilon's tomb. The singing of "Once to Every Man and Nation" followed. The prayer and benediction was led by Rev. Cris Amorsolo V. Sian.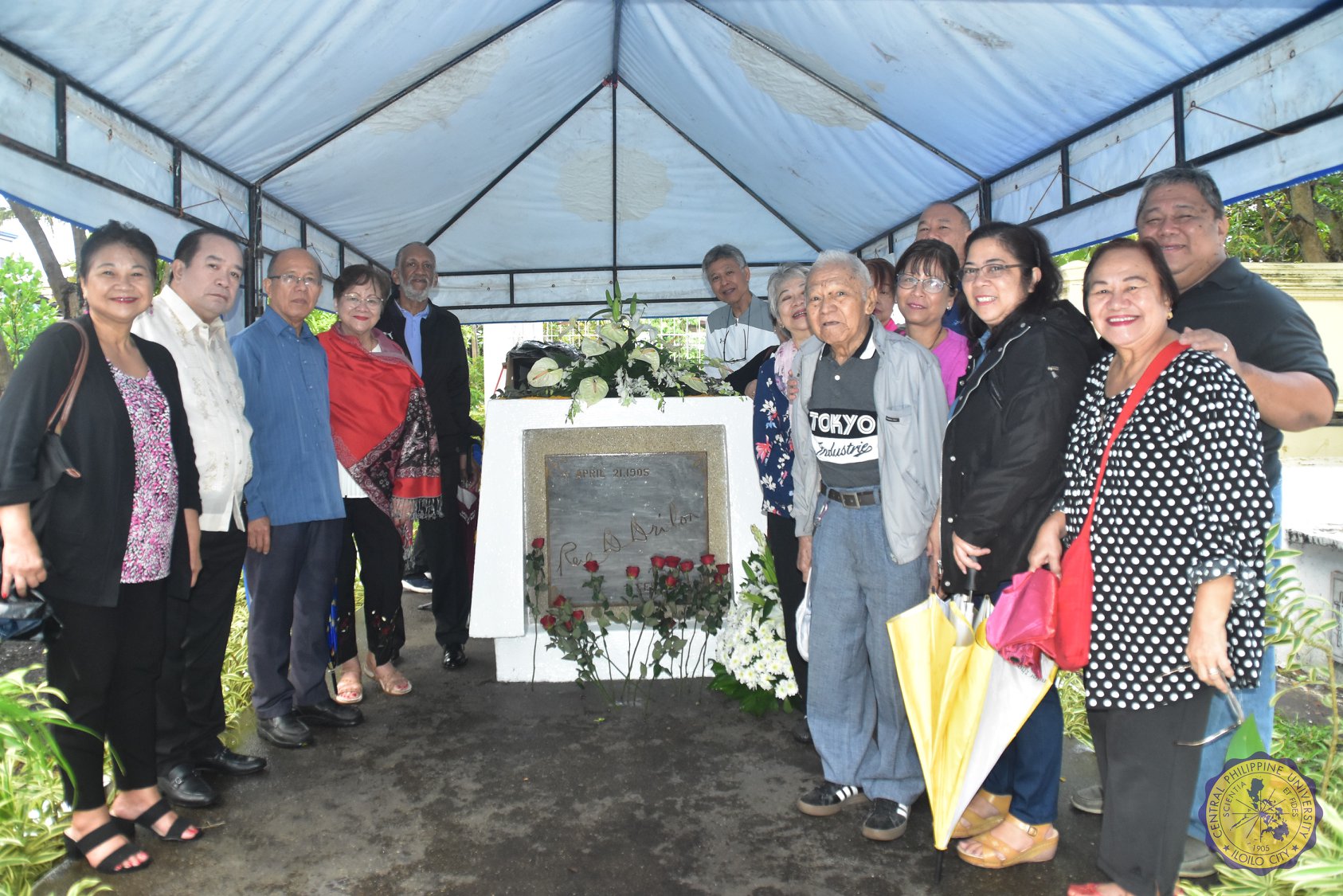 Family members, alumni and friends pose for a commemorative photo.
After 13 Americans had served their tenure as presidents, the CPU Corporation decided to call the first Filipino president. In 1966, Dr. Rex Divinagracia Drilon, a CPU Alumnus and Political Scientist from the University of the Philippines in Diliman was chosen. The Filipinization of the University began with the initiatives of Dr. Drilon.
The memorial service was followed by a breakfast fellowship at the CPU Dining Hall.