By Francis Neil G. Jalando-on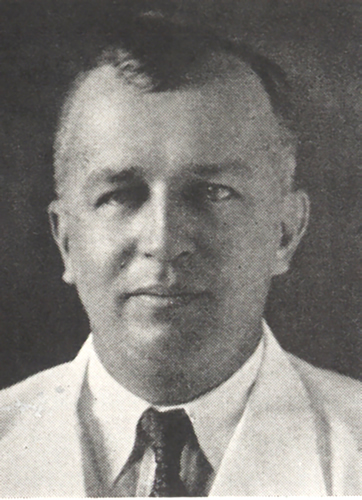 Dr. Frederick Willer Meyer – a devoted friend, a faithful servant and a Hopevale martyr. 
Dr. Frederick Willer Meyer, a medical doctor, his wife Ruth Violet Schacht Meyer, and a nurse, Jennie Claire Adams, were assigned as missionaries in the province of Capiz, specifically, to the Capiz Emmanuel Hospital before World War II broke out.
In one of Dr. Meyer's letter to Dr. J.W. Decker of the American Baptist Foreign Missionary Society based in 152 Madison Avenue, New York, dated May 17, 1943, he described with a hopeful spirit the underlying foundation as to why they continued the healing of ministry of the Lord Jesus Christ even in the midst of war. He wrote, "Our hospital—therefore—with no equipment, hardly any medicines with its missionary residue of personnel in grass hut buildings in jungle, sends our home folks loving greetings. We carry on—because of Emmanuel—God with us."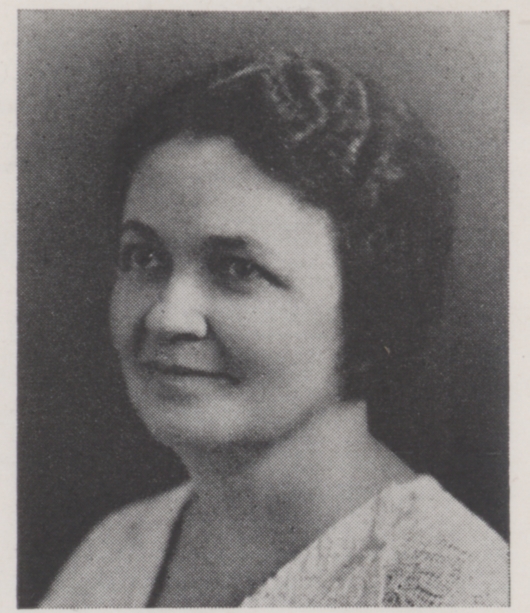 Ruth Violet Schacht Meyer, the devoted wife of Dr. Meyer.
The American Baptist missionaries who chose not to surrender during World War II fled to the mountains of Tapaz, Capiz in a place they later called Hopevale. Dr. Meyer acknowledged Dr. Francis Howard Rose's creativity in finding a place of worship. He narrated, "Dr. Rose's beautiful outdoor cathedral is the Sunday meeting place." In a separate letter dated May 18, 1943, Dr. Rose wrote that it was Mrs. Ruth Violet Schacht Meyer who would always sing during the Sunday worship service, and it was Dr. Meyer who provided a folding organ for their music.
Dr. Meyer recounted that due to the scorched-earth policy of the Japanese Imperial Army, their place was burned, some buildings, as well as, sadly, also their library, were destroyed. He likewise wrote that their compound (Capiz Emmanuel Hospital and Filamer Christian Univerisity) were used by the Japanese forces as a fort. Because of this, the hospital was evacuated into the interior parts of Capiz. Despite all these, the healing ministry continued. They scattered the hospital beds to different hill clinics and Dr. Meyer and Ms. Adams would do a lot of consultations after some long hikes. Dr. Meyer reported that the "residue of Emmanuel have been of daily service to the district; medical missions can carry on even in very trying surroundings."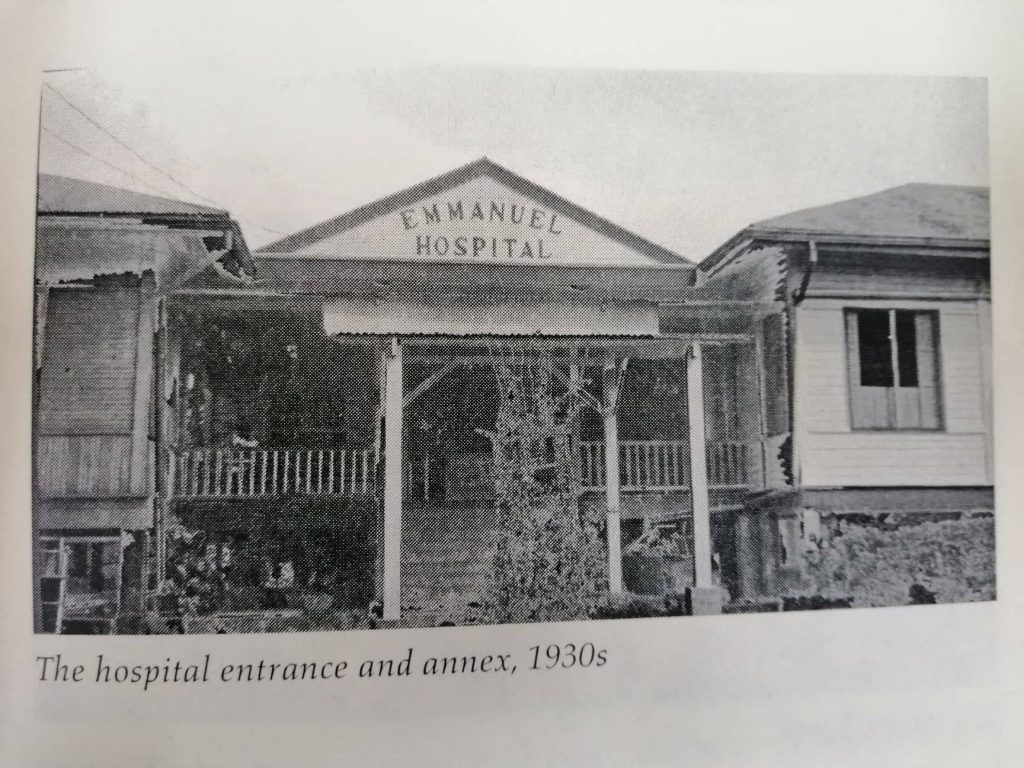 An old picture of Capiz Emmanuel Hospital.
A physician-surgeon by profession, Dr. Meyer was the Director of Capiz Emmanuel Hospital in Capiz from 1919 until 1943 with furloughs between 1924 to 1925, 1930 to 1931, and 1937 to 1938. He performed as a one-man physician-surgeon-administrator every day. In 1938, he was adopted by the Capiz Provincial Board as "a worthy son of Capiz."   He also founded the Capiz Medical Society.
Despite of the war, the missionaries found peace and calm assurance because of their faith. Dr. Meyer described their life in Hopevale: "The forest is a wonderful residence, monkeys, gaily colored birds all around us; sympathetic mountaineers, loving barrio folks, make our lives happier… We are very poor in earthly possessions, but God inspires our neighbors to be of great help, so there has been plenty of food."
At the end of his letter, Dr. Meyer hoped that when peace would come, he could bring the whole story to the world. He assured his son, Milton Frederick, Jr., that they are praying for him and his brothers and that the couple missed and love their children very much.
Sadly, a few months later, on December 20, 1943, the 11 American Baptist missionaries, including Dr. Meyer and his wife Ruth Violet, were martyred because of their Christian faith in Hopevale, Tapaz, Capiz.
On April 12, 2002, Capiz Governor Vicente Bermejo, posthumously gave a plaque to the Meyer family for Dr. and Mrs. Meyer's "selfless service" to the province of Capiz.
On December 17-20, 2018, the Convention of Philippine Baptist Churches will spearhead the Hopevale Diamond Commemoration to be held in Central Philippine University, Filamer Christian University and in Hopevale, Tapaz, Capiz. If you attend, you will surely hear more stories about these American Baptist missionaries and their Filipino counterparts.