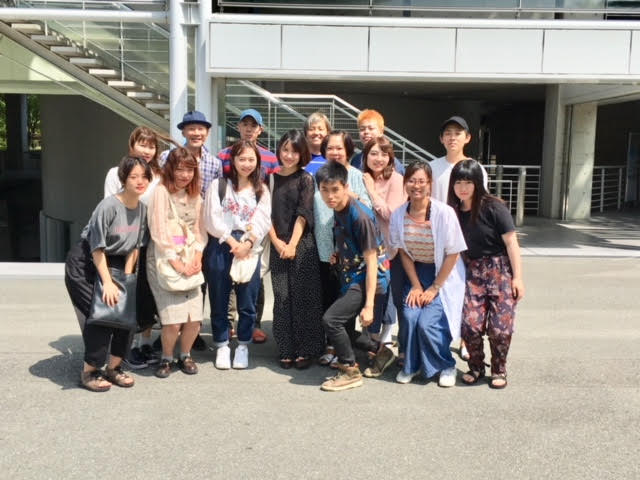 Japanese students await the lecture of Acting Dean of the CPU School of Graduate Studies. This is her 2nd time to visit Fukuoka University.
As part of CPU's strong link with Fukuoka University in Japan, the Acting Dean of the School of Graduate Studies, Dr. Rowena M. Libo-on, was invited as a foreign visiting professor for a series of lectures on Globalization of Markets and Production for the students of the Faculty of Economics on August 5-15, 2018. Japanese students participated well in each session and gave their own perspectives on these issues on globalization.
Dr. Libo-on also visited some enterprises in Unzen; among those is Jagirl Company that specializes in agricultural machineries. Consequently, Mrs Azuka Kawanabe Fujishita, the daughter of the owner of Jagirl Company, will visit CPU in November to discuss some programs in agriculture as well as in mechanical engineering they wish to collaborate with with CPU.
Dr. Libo-on also had a meeting with the Mayor Hidesaburou Kanazawa of Unzen City in Nagazaki. The mayor would like to propose technology transfer programs in agriculture which can be coursed through Central Philippine University. Further discussions will be made regarding these programs.
Dr. Libo-on travelled to Japan on August 2 and came back to the campus on August 15. This visit to Nagazaki was made possible by Dr. Masahiro Abiru of Fukuoka University.