By Cyrus A. Natividad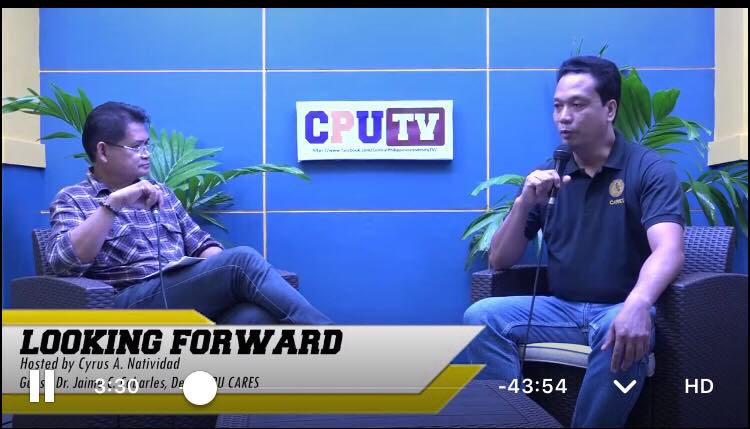 Dr. Jaime C. Cabarles, Dean, College of Agriculture, Resources and Environmental Science shares his insights to Mr. Cyrus A. Natividad, host, CPU's Looking Forward.

Central Philippine University College of Agriculture—now the College of Agriculture, Resources and Environmental Sciences (CARES)—not only changed its name but has evolved into a research institute for CPU.
Along with the practice students avail from the University farms, CPU students also participate in community outreach and activities that promote resource generation in partnership with identified LGUs. This project, initiated by Cabarles, is helping poor communities and farmers in selected areas in Western Visayas.
As part of the work-study program of CPU during his college days, Dean Cabarles has had experience in laboratory research and farm management. He finished his post graduate studies namely: Master in Agriculture in 2005 from West Visayas State University and his Doctor of Philosophy from the University of the Philippines-Diliman in 2009 His biggest achievement, thus far, is being declared the National Winner of the 2014 CHED Republica (Outstanding Research and Publication Award for Natural Sciences and Agriculture Category).
Dr. Cabarles' work was further rewarded when CPU implemented his research program for a sustainable free-range chicken production in the farms located in Leon and Zarraga. CHED recognized that Cabarles' research made significant contributions to the advancement in the field of agriculture and to the goals for development of the nation.