By Cyrus A. Natividad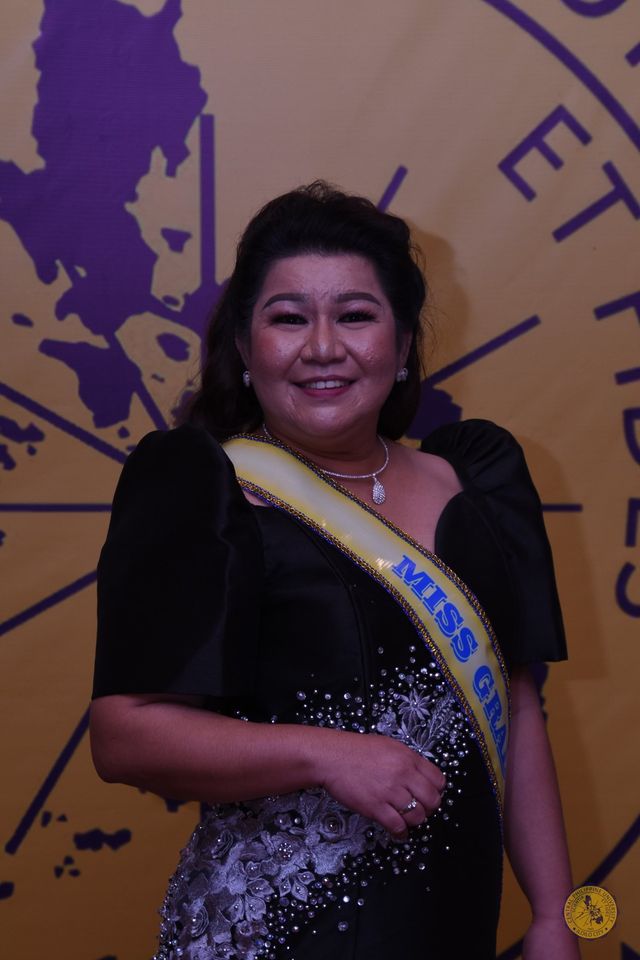 Dr. Gumban during the Gala Night of CPU Grand Alumni Homecoming.
Gynnyn Guzman Gumban is a Certified Public Accountant and a Doctor of Public Management graduate (2013) of Central Philippine University. Gumban has always been happy to serve Central Philippine University, not only because of her professional career and capability to teach in the Graduate School, but mainly she said, "because of my love for Central."
"I value it so much because there is Christ-centeredness in the University. And if I have to be asked about what I value most in being there, I can say that the Central Spirit is the most valuable thing there is in being a Centralian." She is a multi-talented person and with that is her creative and practical personality. She is almost always able to think through practical concerns in a situation.
Asked about how she manages her lifestyle, being busy with her career, teaching, and public service, she replied," I just take a balanced approach to work and leisure. I buckle down to work hard when the situation calls for it, but I also take plenty of time for rest and relaxation."
She advises that one should know how to set goals, but also prepared when it's time to scrap a plan entirely and start anew. In managing stress, she advises "not to overly get worried, but not totally carefree either. I take a pragmatic approach in evaluating risk, such as not taking needless chances, as I am aware that there is always danger in the world." She added that "I don't let myself get controlled by fear; I also understand that without a few risks, life isn't worth living."
"There is a way for interpersonal approach," she said. "When our needs conflict with the needs of others, we tend to negotiate a compromise that works for all parties. And while we don't take advantage of other people, we should not be dormant either. We look for a balance between ours and others' interests. It is not likely that we agree to something just for the sake of harmony, but we can also sacrifice a bit of our self for the collective good – when necessary," Gumban explains.
Dr. Gumban is a faculty of CPU School of Graduate Studies. She teaches Public Finance and Fiscal Policy among others. She is a former SK Federation President of Pavia, Iloilo from 1996 to 2002; former Municipal Councilor of Pavia, Iloilo from 2007 to 2013. She is Secretary to the Sangguniang Bayan of Pavia, Iloilo from 2014 up to the present.