by Arem Jay Badajos from the Junior Philippine Institute of Chemical Engineers
1st Place during the Student Campus Organizations' Evaluation and Exhibit result for School Year 2018-2019 Essay Writing Contest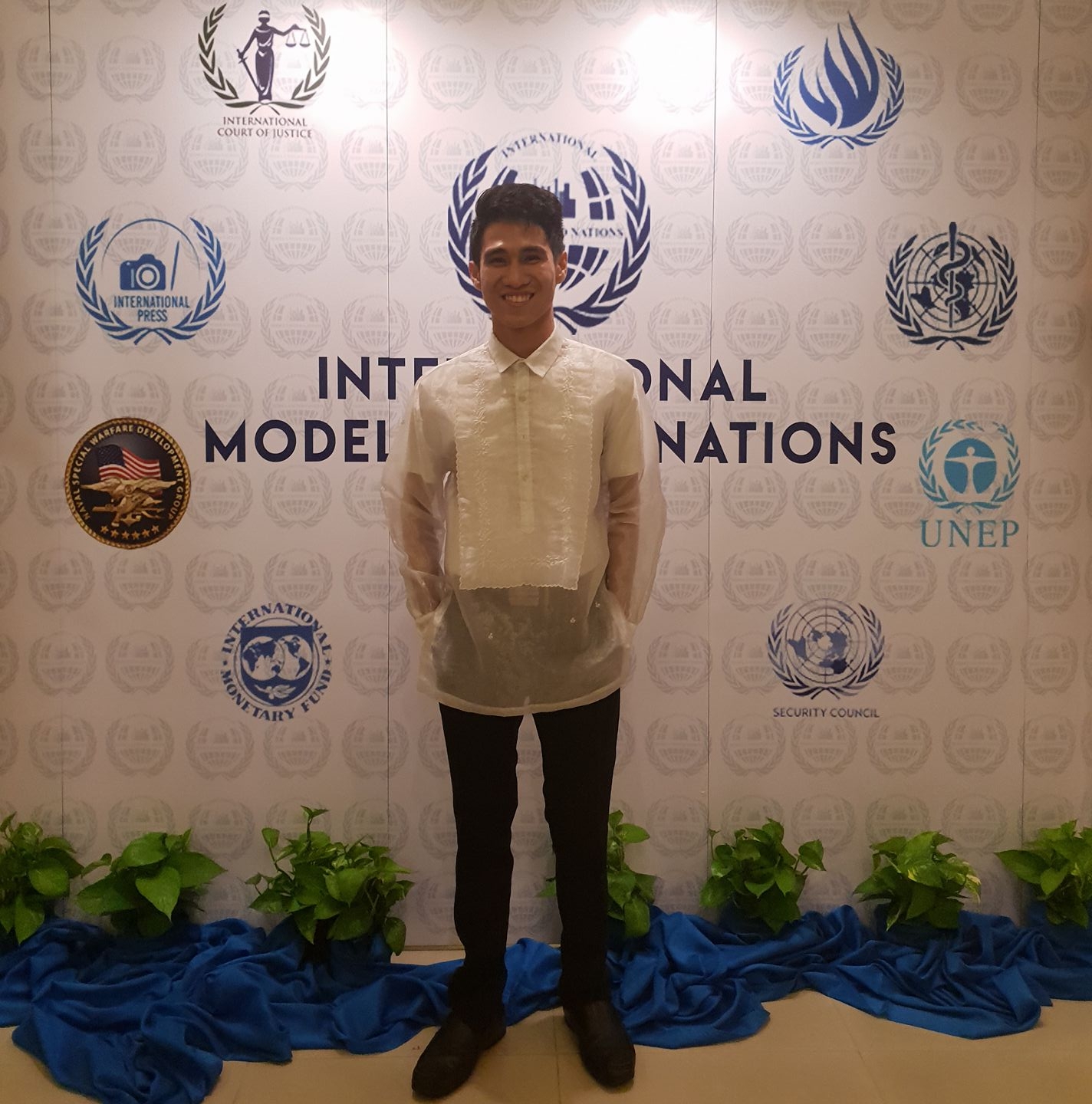 Arem Jay Badajos represented CPU during the International Court of Justice of International Model United Nations 2018. Photo Credit: Arem Jay Badajos
At some point in our lives, we have pushed ourselves to the extent of our own fractures just to live up to other people's expectations. We have focused on giving importance to what they say, unknowingly losing our own identity—who we really are, what we really are made of, and what exactly our purpose is.
Central Philippine University takes pride in giving holistic Christian education for its students. It teaches its students the interconnecting values of Knowledge & Faith. It guides its students to grow to their fullest potentials and to inculcate in their minds and hearts the Central Spirit—the spirit that binds Centralians together, the spirit that dwells in and connects every student organization at Central Philippine University.
Through the years, student organizations at CPU have always stayed true to their missions and visions—they have always stayed true to the prime reason of their existence—that is, to be an asset, being accountable to themselves and their society, today and beyond the days that would come—be it inside or beyond the walls of the said prime institution.
CPU Student Organizations have been accountable to their own structure and society without compromising one of those mentioned. They have immersed themselves [in] societal issues without compromising their own viewpoints. They have reached [out] and helped the people in the grassroots level without prejudice [and] towards their own benefits, and above all, they have lived up to other people's expectations without losing their identity. With CPU's mantra, "Scientia et Fides," student organizations were able to uphold their purpose—that is to help and be helped.
With confidence and pride, CPU student organizations bleed the colors Gold and Blue and have heard the Master's Words "Well Done!"