By Cyrus A. Natividad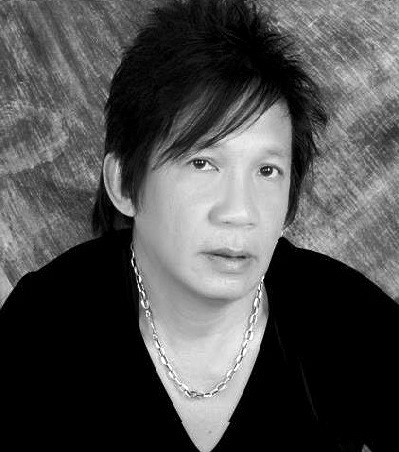 Arañador finished High School at Central Philippine University in 1977.
PJ Arañador (CPU High School Batch '77), a Distinguished Centralian Awardee, expounded his ideas on quality education. In expressing gratitude for his being a Centralian, Arañador shared some insights regarding the quality of education of CPU with CPUAAI President Atty. Joshua C. Alim, Past President Mr. Dan Dorillo and Liaison Officer Tina P. Hortelano.
Quality education he said, "is the reason why Central Philippine University is one of the top Universities in Asia. These Christian values that our Alma Mater is known for, transcends an awareness that gives Centralians an image that inspires everyone". He also said that, "there is a lack of negativism when we speak of CPU and Centralians; in particular when quality education is being talked about."
Arañador added that "the Central Spirit always inspires everyone. How else would Christian love, kindness, and compassion not be reflected on the quality education that CPU has." Arañador who has traveled worldwide for 30 years, had observed and experienced culture and art, creativity and design, culinary art, and communications from different countries.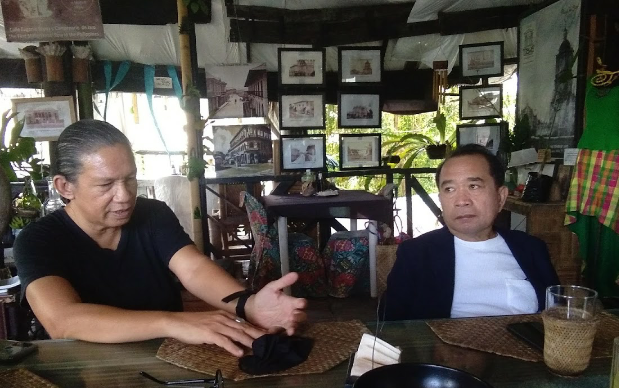 PJ in a discussion with CPU AAI President Atty. Joshua C. Alim.
He was hired as a consultant for the governments of Columbia and Peru and worked for their programs on tourism. Arañador is a professional in the field of Arts and Letters. At the onset of the COVID-19 Pandemic, he was commended by the government for designing the Personal Protective Equipment (PPE).
Early at seven years old, Arañador was already very creative and has been designing things and activities. At his popular native restaurant, 'Wawa' on E. Lopez St. Jaro, Iloilo City, he surprised everyone with the cool atmosphere and antique collection, most of them he created, some others he brought from other countries.
"Wawa" which in Ilonggo means "Lola" was established by PJ Arañador six years ago. Despite the pandemia, he was able to sustain its operation and continues to become one of the best native junctions in Iloilo. Atty. Alim and his group were treated to a delicious specialty known as "Paella". They learned that the restaurant was dedicated to his Lola who is coincidentally a Centralian Nurse who was once a working student in CPU. "His Lola Elovigia Jutary, who according to JP was a varsity volleyball player, used to wash clothes and dishes for the Americans during her time in CPU. PJ is the 9th of the 10 siblings (7 girls and 3 boys).
Presently, he engaged with the Iloilo Provincial Development Office and the Panay Organic Producers Association as a consultant. He has many contributions in trade and tourism for a sustainable society, under the auspices of the United Nations.