By Rusieljs G. Lunasco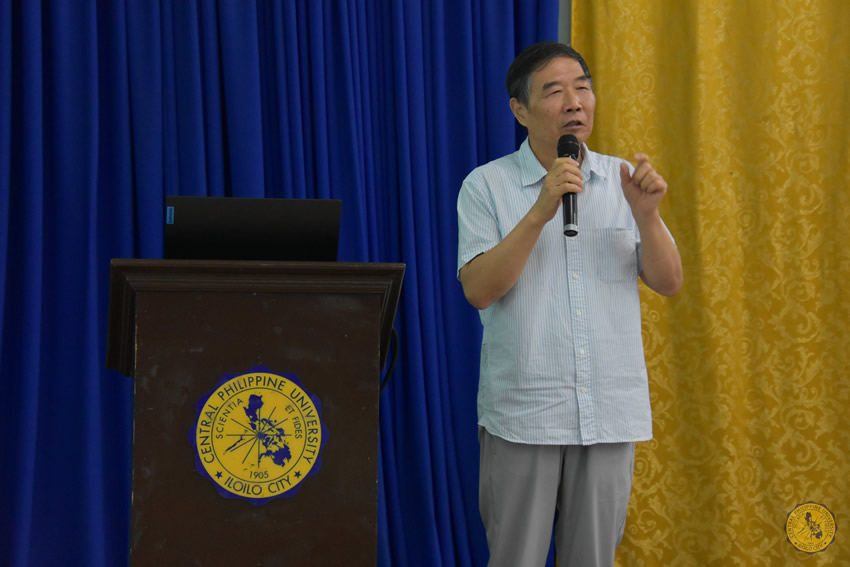 Dr. Ma who talked about Chinese Tradition and Globalization studied under a famous historian Mr. Zhang Kaiyuan.
The Office for International Relations, School of Graduate Studies and the Social Science Department spearheaded a lecture forum on Maritime Silk Road, China, and the Philippines Economic and Cultural Exchange and Chinese Tradition and Globalization on January 15 at the Educational Media Center.
Dr. Chung Suiying and Dr. Ma Xiaoquan of Henan University Cultural Heritage Center were the speakers during the said event.
Dr. Chung talked about the longstanding economic and cultural exchange between the Philippines and China which spans thousands of years. He also touched on the 21st Century Marine Silk Road and the Silk Road Belt Initiative of the Chinese government that will enhance connectivity and facilitates smoother trade flows between Asia, Europe, and Africa and improve regional and economic development.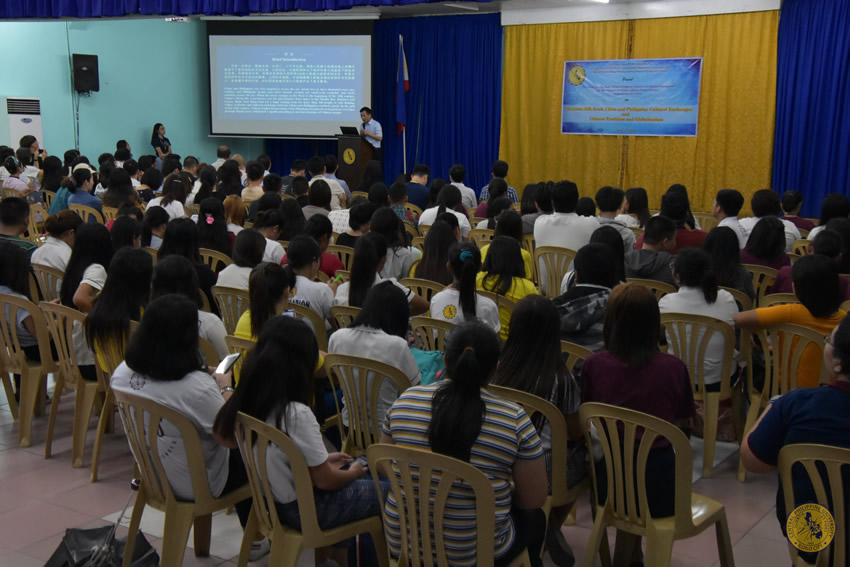 Students from the School of Graduate Studies and Department of Social Sciences attended the lecture.
Dr. Ma's lecture focused on Chinese Tradition and Globalization. He also talked about the rise of Western influence in China and how they (the Chinese people) were able to keep their tradition despite the changing times.
Chung is the Dean of the School of Cultural Industry and Tourism Management of Henan University and is a Chief Expert of the Cultural Tourism Research Base of Chinese Tourism Academy. He is also a Distinguished Researcher of the Chinese Academy of Social Sciences. While Ma is a Professor and a Doctoral Supervisor of China's Modern History at Henan University. He is also the Editor-in-Chief of Henan University Press.

School of Graduate Studies Dean Dr. Rowena Libo-on, Vice President for Academic Affairs Dr. Irving Domingo Rio hand over the Certicate of Appreciation to Dr. Chung.
Among those who attended were Chinese students studying Doctor of Education and Doctor of Management, respectively. Several college students were also in the lecture.