By Cyrus A. Natividad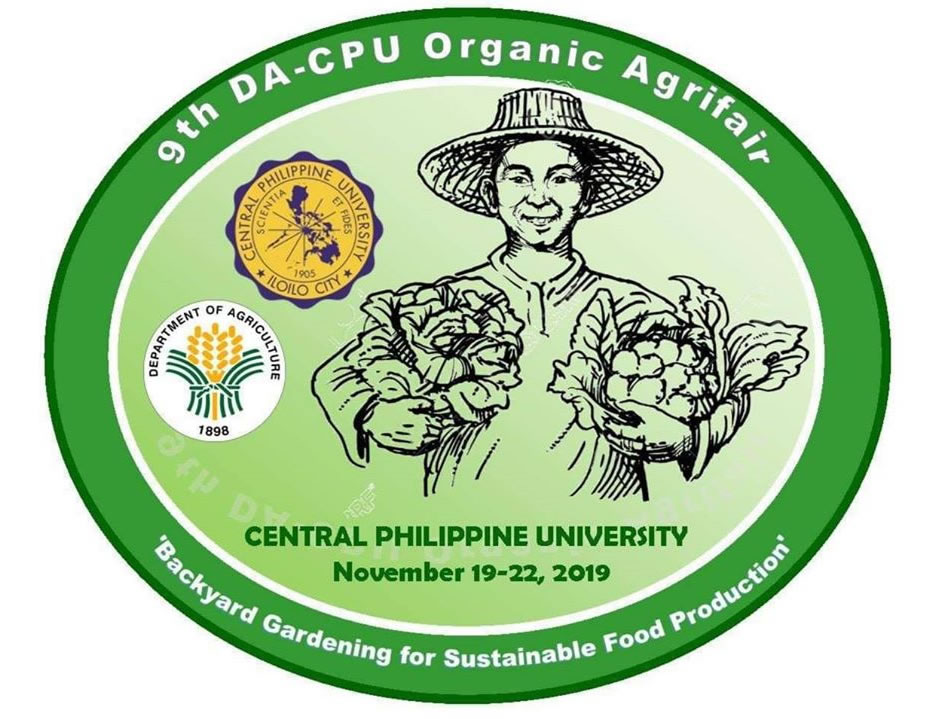 The 9th DA-CPU Regional Agrifair is all set to open on November 19 to 22 at Central Philippine University. This year's Agrifair will be attended by guests from the agriculture, business, education, and government sectors. Among the invited guests are Department of Agriculture Secretary William Dar, Iloilo Governor Arthur "Toto" Defensor, Jr., Iloilo City Mayor Jerry P. Treñas, and Congresswoman Julienne "Jamjam" Baronda, and Department of Agriculture Regional Director Remelyn Recoter.
Governor Defensor and Mayor Treñas acknowledged the valuable contribution of CPU and the DA in "promoting agriculture in Iloilo." The chief executives were personally invited by Agrifair Chairman Joel H. Somosierra, and CPU Board of Trustees member and College of Agriculture, Resources and Environmental Sciences (CARES) Visiting Professor Dr. Manuel C. Palada, during their visits to the Iloilo Provincial Capitol, and Iloilo City Hall on Monday, November 4, 2019.
This year's theme, "Backyard Gardening for Sustainable Food Production" is seen to encourage other provinces and cities to follow on the government's drive for food production.
In a related development, Dr. Manuel C. Palada, also invited the LGUs to the launching of his book "The Miracle Tree: Moringa oleifera" at the Knowledge for Development Center (KDC), Ground Floor – Henry Luce III Library, CPU, following the opening ceremony of the Agrifair 2019 on November 19 at the Alumni Promenade Concert Park.