By Keziah G. Huelar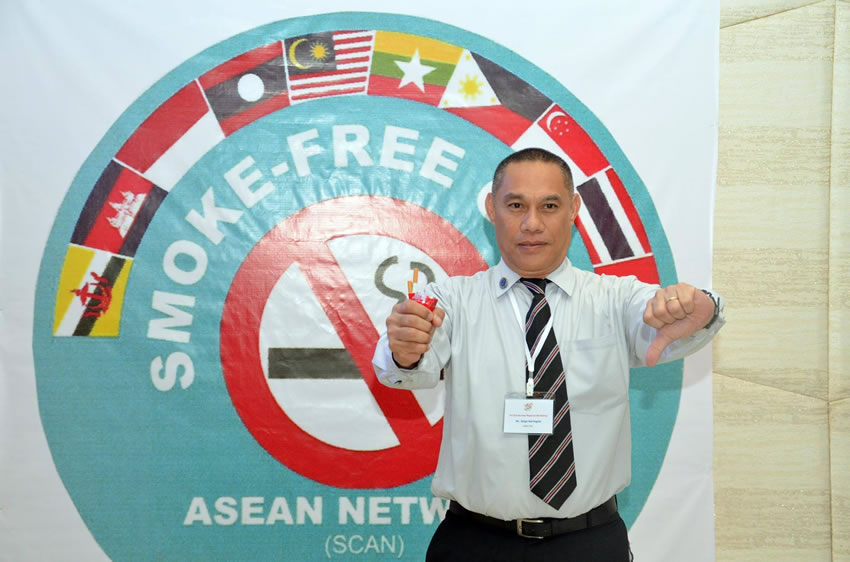 Centralian Iñigo D. Garingalao promoting his advocacy for a smoke-free Iloilo.
For his outstanding commitment to public service, Centralian Iñigo D. Garingalao, Executive Director of the Iloilo City Anti-Smoking Taskforce, was awarded one of the regional winners in the 2018 Search for Outstanding Workers under the Honors and Awards Program, Dangal ng Bayan Category at SM City Iloilo on September 6, 2018.
The said award is given to outstanding public official and employees "for performance of an extraordinary act or public service and consistent demonstration of exemplary ethical behaviour," who have created an impact to the organization or to the public, and who have served the cumulative years of service in the government vis-à-vis their accomplishments.
To recognize his achievements and contributions to the community, the city government, in its Resolution No. 2018-536 dated September 11, 2018, congratulated Garingalao for being a recipient of the prestigious award.
Garingalao is a 1974 graduate of the CPU Elementary School, a 1978 alumnus of the CPU High School, a batch 1986 graduate of CPU Agricultural Engineering, and received his Diploma in Christian Ministry in 2011.