By Cyrus A. Natividad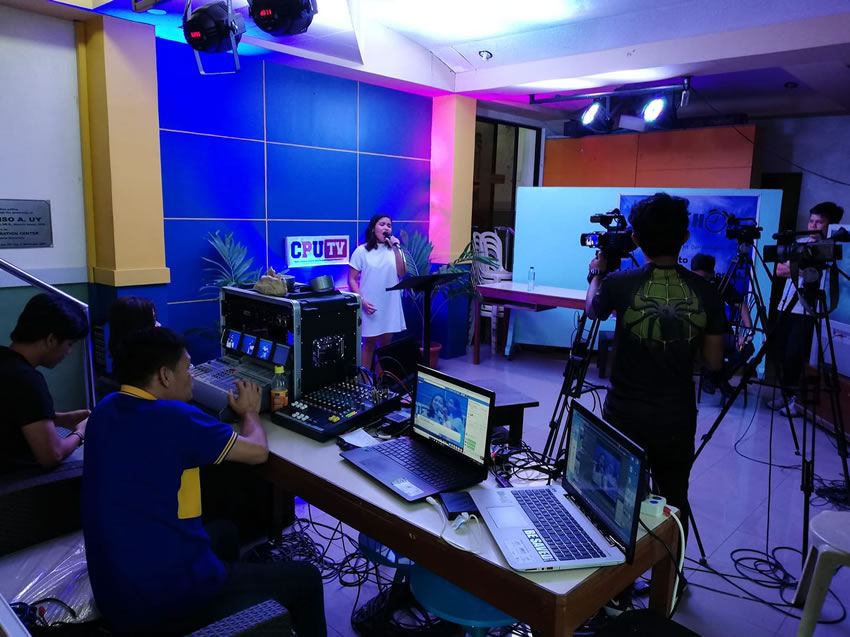 The CPU TV Studio now offers fresh innovations to cater to the CPU community.
The CPU TV channel studio has undergone remodelling so that it would complement the new programs being filmed and the others that are being planned. The newly refurbished studio is now hosting live programs, such as The President's Time, Seeds of Faith, Weekly Centralian Link TV, Looking Forward, and Jamming at Central.
The CPUTV Channel studio and office was outfitted with a new backdrop, furniture and equipment. The endeavour was headed by Mr. Dionisio Coronado, CPUTV Personnel, and the rest of the staff and technicians of the CPUTV Channel. On August 23, 2018, Rev. Francis Neil G. Jalando-on, Director, Office of Communications, led his unit and technical staff in dedicating the new office.
The CPUTV studio has long been a laboratory for the CPU Mass Communication students though it mainly served as the University's means to communicate news and information from the CPU campus to the world.
With all the technological changes of the 21st century, CPUTV Channel and all its programs can now be viewed with one press of a button, even on smart phones. View CPU programs live (and/or on replay) on the CPUTV Facebook Channel, https://www.facebook.com/CentralPhilippineUniversityTV/.