By Nestle G. Taala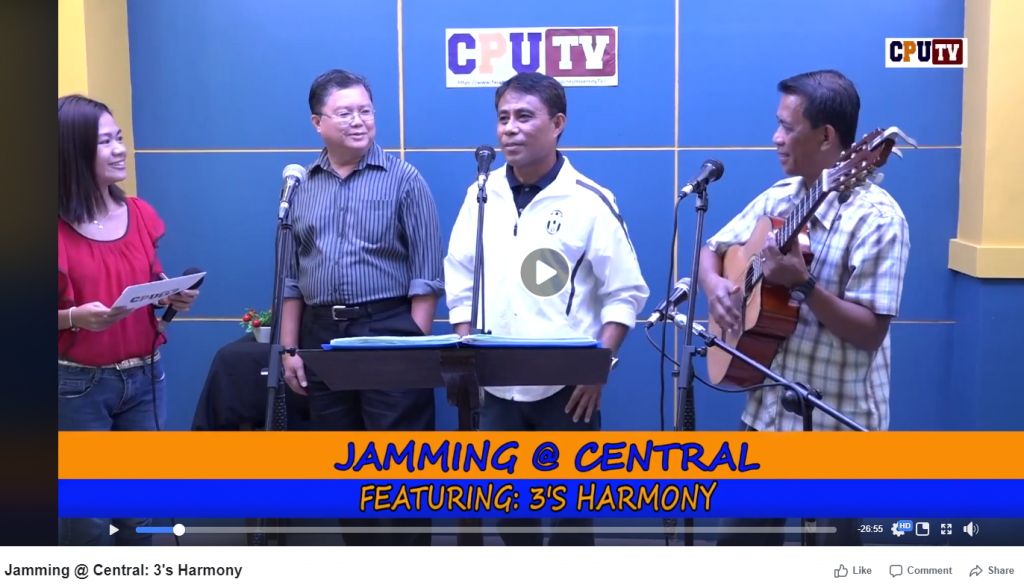 Opening the first episode of Jamming @ Central is 3's Harmony.
Since Central Philippine University TV Channel has decided to go global, it strives to create more and better programs that will air out not just the institution's affairs but also its inner workings and the great talents that thrive within.
On August 9, "Jamming at Central" had its first episode with 3's Harmony. The group is composed of Mr. Jason Pagunsan, Joel Somosierra and Rodel Obed Dianala—all of them Centralians.
The group sang classic Christian songs and shared their testimony of faith and music to the Centralian community.
"Jamming at Central" hopes to push for a regular show every week. If you have the talent in singing or in music, don't hesitate to show the whole world what you've got. Message CPU TV on their Facebook page https://www.facebook.com/CentralPhilippineUniversityTV/, tvchannel@cpu.edu.ph or contact 09267469555 to be scheduled.
"At CPU TV, we understand that each week wouldn't be a perfect one for everybody. The stress and tiredness will always try to knock everyone down, but say no more! Join us as we sing the worries away through Jamming at Central!"