By Cyrus A. Natividad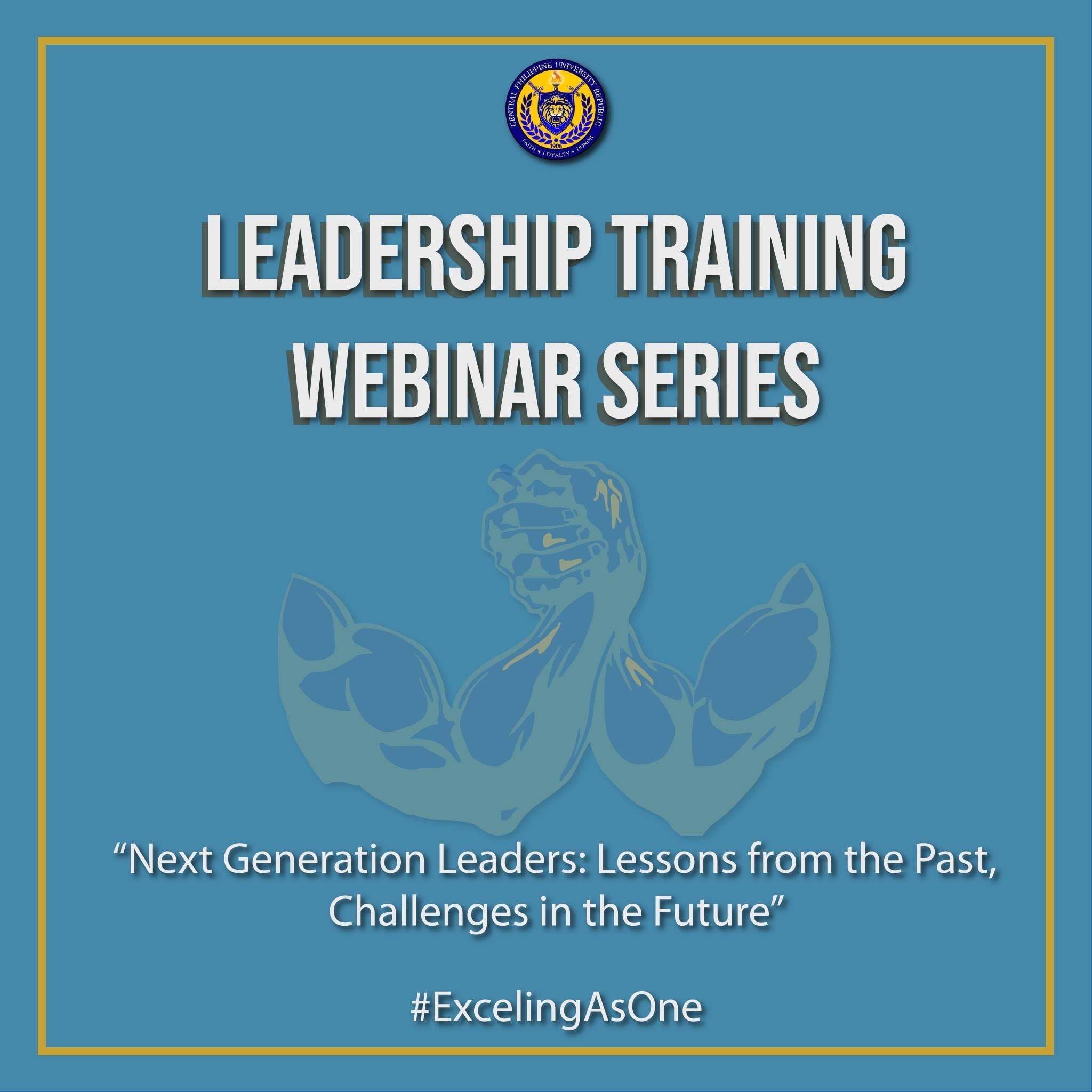 Central Philippine University Republic will conduct a series of Leadership Training webinars for the 2020-2021 CPUR officials starting September 19, 2020.
Dubbed 'Kaakbay', it is anchored on the theme, "Next Generation Leaders: Lessons from the Past, Challenges in the Future."
The first of the series of capacity building talks will be on "Business Letter Writing: The CPU Context" with Vice President for Student Affairs, Dr. Esther Rose Romarate as the resource person.
"I am thankful to God that despite the Covid-19 pandemic, our CPUR leaders continue to pursue their goals and are doing their best to help their fellow students overcome the challenges of the New Normal.
Facilitating these leadership webinars and many more activities in the future shows their resiliency as well as drive to fulfill their responsibilities," said VPSA Romarate.
It will be recalled that the CPUR officials led by its President, Ro-Anne Lozada, Vice President, Kristian Paul Racca, and Prime Minister, John Erland Pudadera were inducted into office by CPU President Dr. Teodoro C. Robles on August 29, 2020.