By Cyrus A. Natividad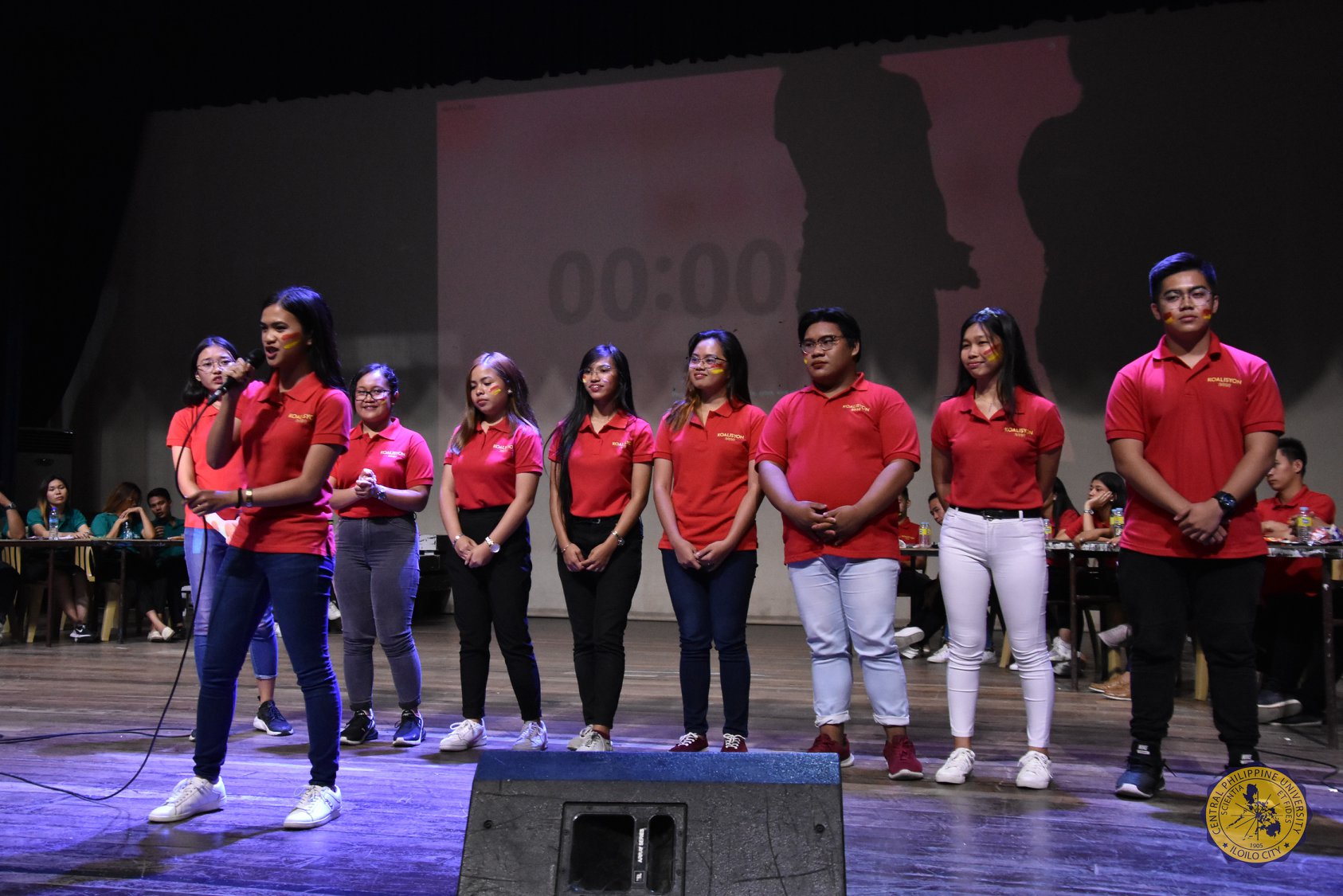 Candidates from the Koalisyon Party present their platforms for their respective college.
The Central Philippine University Republic, the oldest student government in the country will hold its national elections on Friday, March 6, 2020, with several voting centers assigned to different colleges inside the campus.
This year, CPUR voters will choose from among 39 candidates 1-Presidential candidate; 1-Vice Presidential candidate; 8 Senators, 1 representative, 1 Governor, 1 Vice Governor for each province, and 8 Board Members for each province.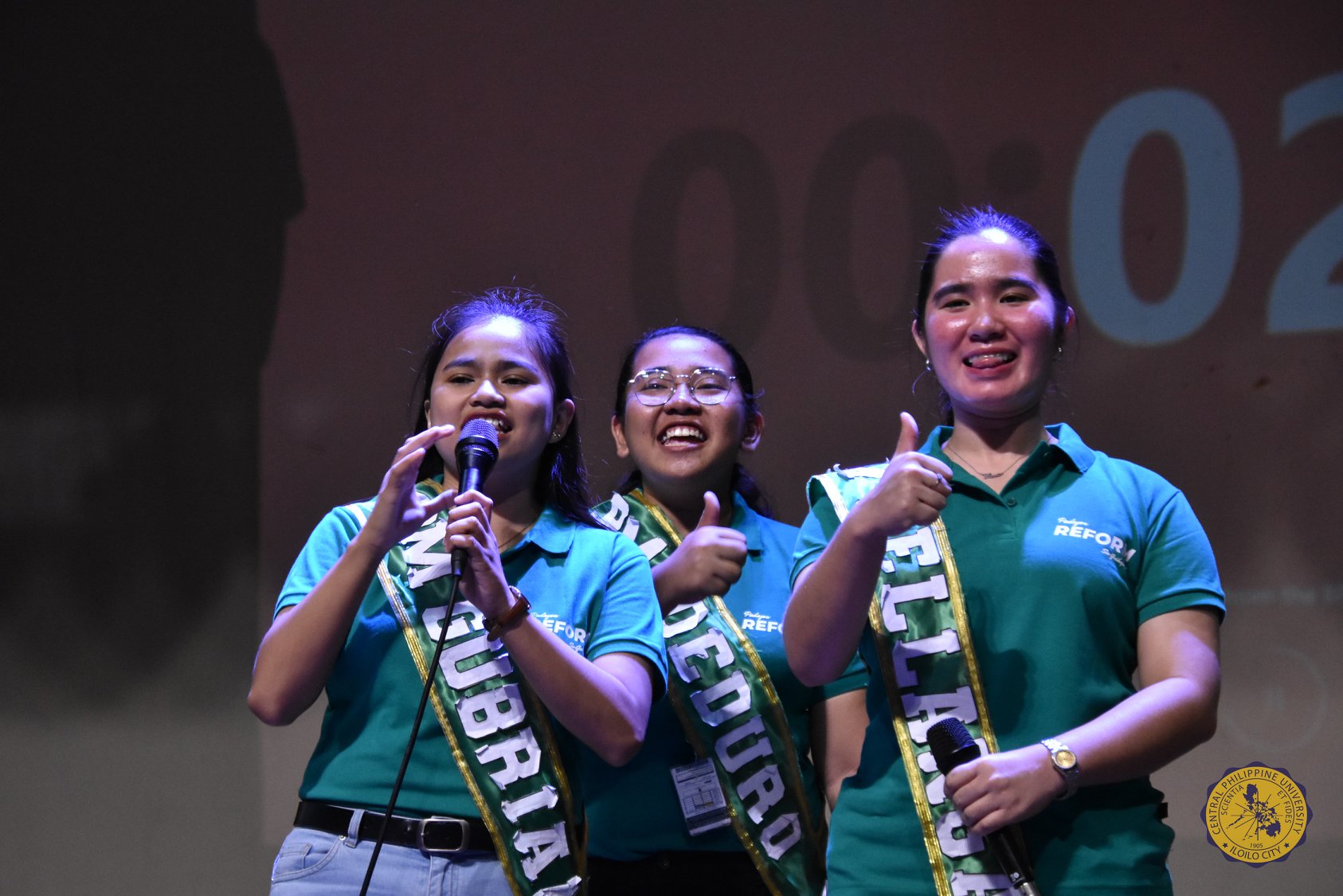 Candidates from the Reform Party present their platforms during the Grand Rally at the Rose Memorial Auditorium.
There are two political parties, REFORM Party with its Presidential Candidate -Ingrid Vale B. Saquibal, and KOALISYON Party with its Presidential Candidate Roan L. Lozada.
Prior to the elections, candidates and their followers had their campaign period that included gate presence, room to room presentations and individual approach. It also included buntings and posters founded in their prescribed areas.
The results of the elections will be announced in the next issue.