By Cyrus A. Natividad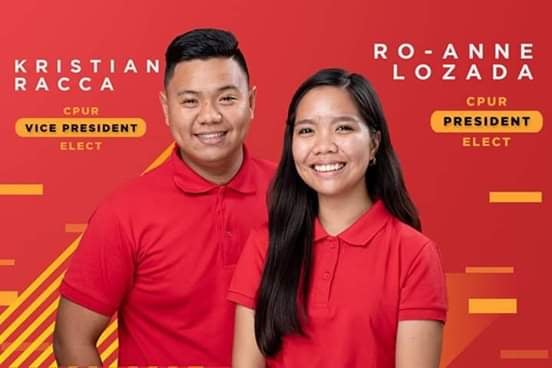 photo by Joshua James Enriquez.
The CPU Republic 2020 official Election Results have been released by the CPUR COMELEC on March 11, 2020. The CPUR Elections was held on March 6, 2020. A special election was held in advance for the College of Law and the Graduate Studies students on February 29, 2020.
Result of the election shows Ro-Anne Lozada of Koalisyon Party as the elected President of CPU Republic; winning over Reforms Party's presidential candidate Ingrid Vale Saquibal with a margin of 364 votes. Koalisyon's Vice Presidential contender Kristian Paul Racca also won over Reform's Vice Presidential candidate Oliver Amisola, with a margin of 201 votes. The total voter turnout for the CPUR Election this year is 6,824.
According to CPUR COMELEC Chair Rhona Eresuelo, "Both parties won four (4) seats each in the Senate. For the Lower House of Congress, each Province has only one Representative, except for the Province of Medicine." On the other hand, the College of Law has one Representative but without a Governor. The CPUR has 16 Provinces representing a college.
CPUR Elections 2020 had 42 precincts complete with modern ballot forms and ballot boxes. Student volunteers were deployed in the voting precincts, and actual secure balloting is observed.
The Central Philippine University Student Republic (CPUR) is the oldest student government in the country.