by Rusieljs Lunasco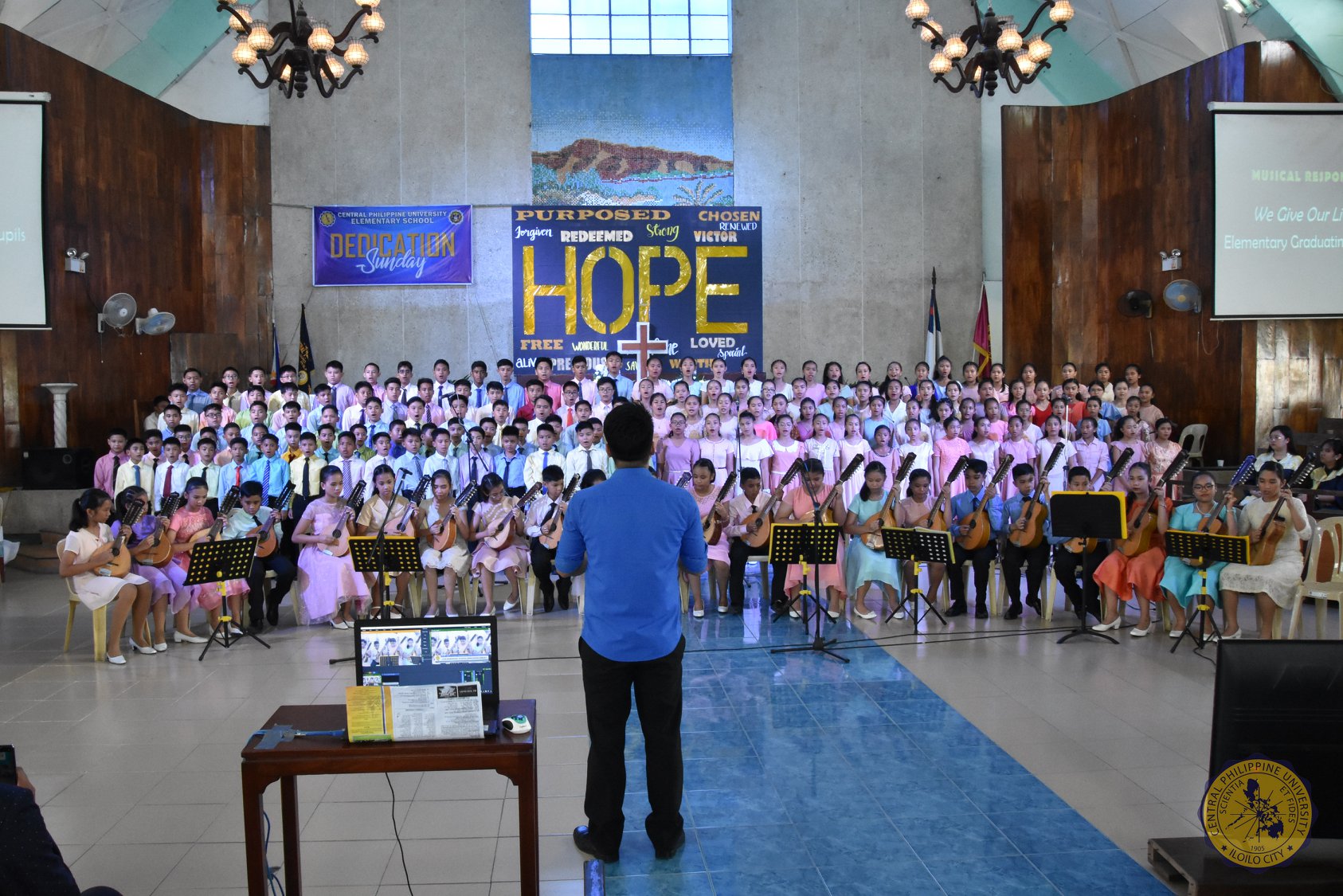 The graduating students and the CPU Rondalla during their special number.
CPU Elementary School held a Dedication Service for its 165 graduating students on March 8, 2020 at the University Church.
In his message, chosen speaker and CPUES alumnus, Engr. Jeru Samilo talked about successful living in uncertain days. He also challenged the parents and the graduating pupils that the most important thing is not success in the form of material things but success in living out one's faith. "We live in uncertain times, only a few things will become important. Heaven and earth will pass away but the words that Christ said will always remain," he said.

Invited speaker Engr. Jeru Samilo talked about living successfully in uncertain days.
In response to the message, the pupils, together with the CPUES Rondalla and CPU Symphonic Band, rendered a song number entitled "We Give our Lives." The students were prayed over by University Senior Pastor Rev. Cris Amorsolo Sian and the whole congregation.