By Melvin Acanto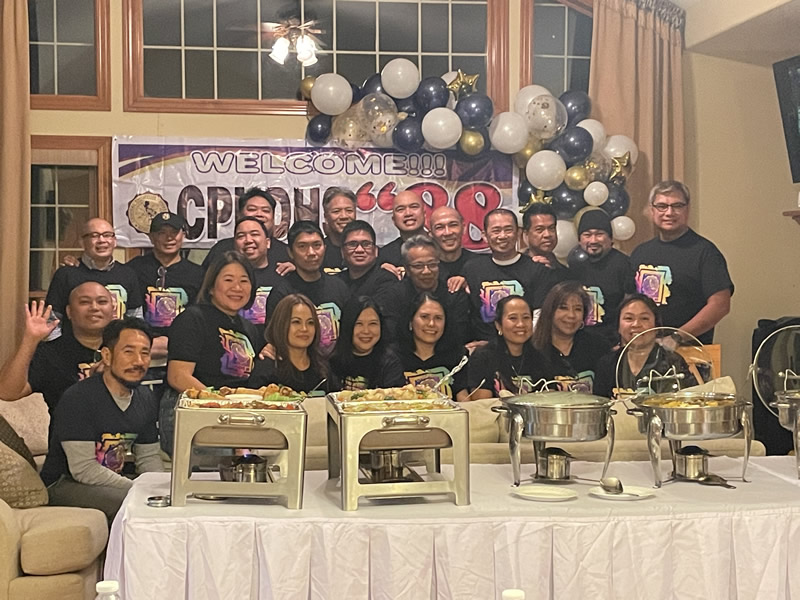 A friendship that lasts for a lifetime — Attendees of the CPUDHS Class of 1988 reunion poses for a photo during their joyous and blessed get together.
Twenty-three alumni members of CPUDHS Class of 1988 along with their spouses and family members had a reunion last November 11 and 12, 2022 in Chicago, Illinois. Those who attended came from all over the United States and Canada. There were lots of food, fun and fellowship during the two days of gathering. Everybody enjoyed reminiscing about the old days and catching up with everyone. It was truly a joyous and blessed occasion. The first night of celebration was at the residence of class member Sofronio Zapanta, Jr., who along with his family, generously opened his home to host all the attendees. The next night, the celebration continued at the Marriot Springhill Suites-Chicago O'Hare.
Those who were in attendance decided to have another reunion next year to celebrate their 35th year since their high school graduation. The gathering will be in Houston, Texas on November 11, 12 and 13, 2023. All members of CPUDHS Class of 1988 are invited and encouraged to attend this significant milestone of the class regardless of where they currently reside.