By Cyrus A. Natividad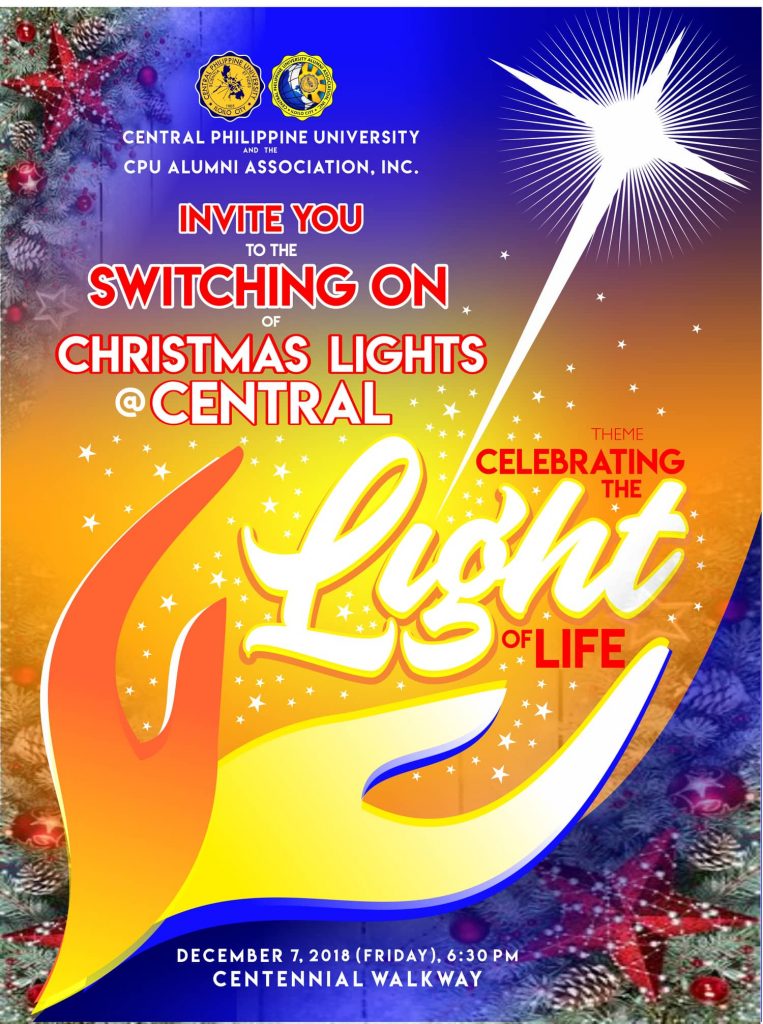 CPU Alumni Association President, Engr. Isagani Jalbuena, was once again a guest in CPUTV's Looking Forward to update the public regarding the "Switching on of Christmas Lights @ Central."
Jalbuena discussed what is in store for the spectators on Friday, December 7, the opening ceremony for the Festival of Lights and Music at Central.
The normal characteristics and excitement of the annual event would still be present, according to Jalbuena, but new ideas and concepts have been added. For one, the CPU Symphonic Band, under the baton of Mr. Asencion O. Bautista, will be playing carols and booth displays and areas have been added in coordination with the CPUR.
After many years, the CPU Festival of Lights has become popular. This gives the alumni president something to consider when it comes to the tourism aspect of the event. Jalbuena speculated that this year's crowd may not be less than 10 thousand, considering the economy at this time.
While looking forward to the upcoming event, Jalbuena took the time to look back to the beginnings of CPU's Festival of Lights. It started in 1991 with a simple lights display in selected places inside the campus. Later developments added to the attraction of the Festival of Lights and Music, such as the tableau, diorama, and the fireworks display. Eventually, bazaars and food kiosks opened for the visitors, sightseers, and spectators. After some time, nightly music competitions were integrated to the festival, giving local talents the opportunity to bring home some cash awards.
These developments are attributed to the support of the administration, faculty and staff, students, and CPU alumni—all for the love of Central and "Celebrating the Light of Life"—this year's theme for the Festival of Light and Music at Central.