By Cyrus A. Natividad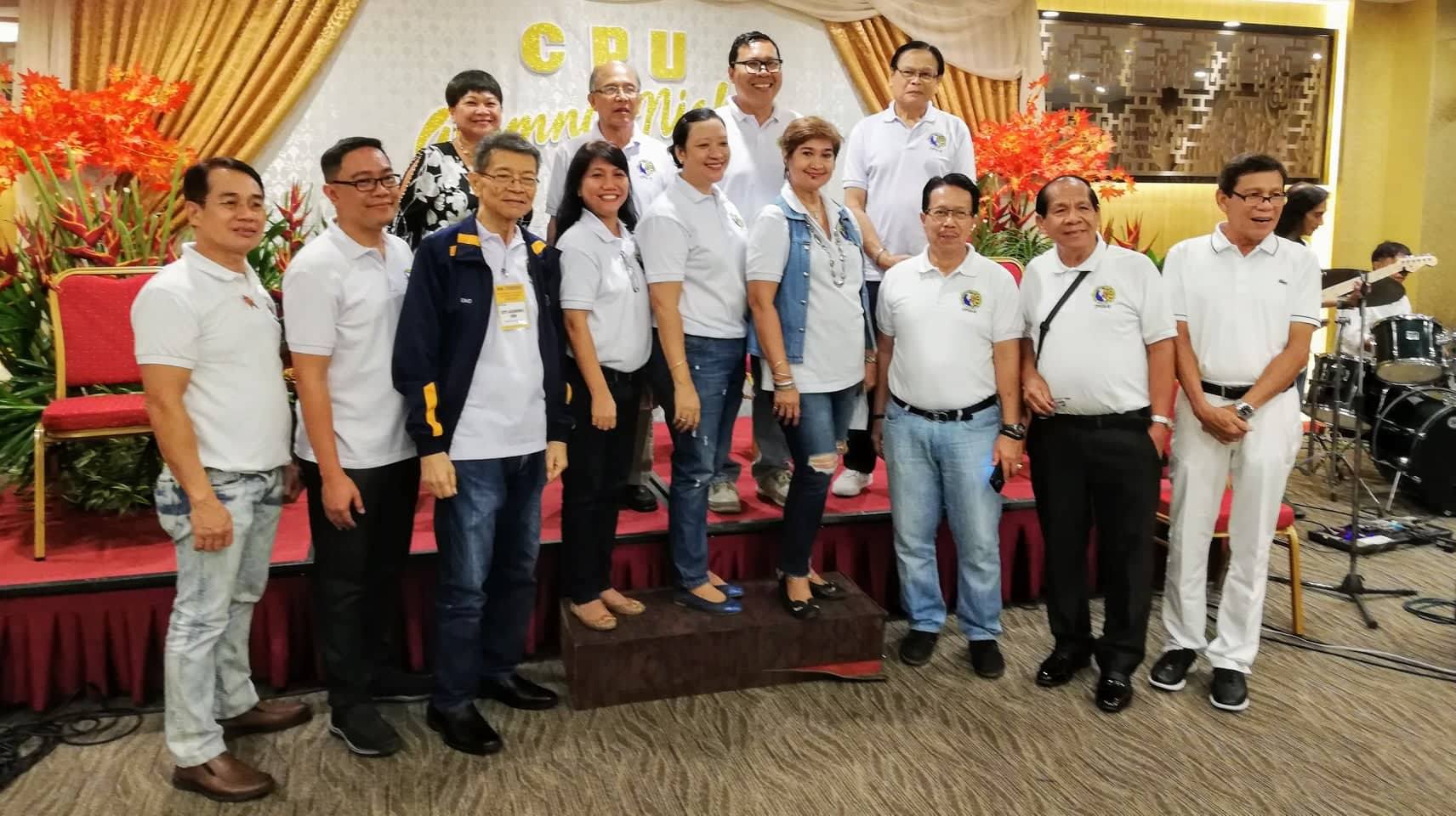 CPUAAI Officers during the Alumni Night at the Ruby Hall of Grand Xing Hotel.
The Central Philippine University Alumni Association, Incorporated presented its newly elected members of the Alumni Board of Trustees for 2018. The annual election of officers was held during the Alumni Homecoming 2018 at the Rose Memorial Auditorium on Saturday, September 29, 2018.
Elected were five CPU alumni of good standing, namely, Dr. Florentino Alerta II, Esther Rose Romarate, Levi De Los Santos, Jeremy Bionat and Rey Balogo (re-electionist).
Alerta is a Medical Doctor and currently an active member of the medical staff at Iloilo Mission Hospital. He is a member of the Philippine Academy of Family Physicians and a fellow of the Philippine College of Occupational Medicine. He is a faculty/lecturer at the CPU College of Medicine and College of Health Fitness and Lifestyle Management. He is also a former member of the CPUAAI Board of Trustees.
Romarate has been a CPU faculty member since 1988. Presently, she is an Associate Professor with the Department of Languages, Mass Communication and Humanities and the Acting Chair of the same department. She is also a member of the University Church Bahandi Singers and the CPU Handbell Ringers. She is a CPU alumni from kindergarten up to college.
De Los Santos is currently the Director of CPU University Outreach Center. He is a member of the Philippine Society of Agricultural Engineers, Inc. and a former member of CPUAAI Board of Trustees.
Bionat is a retired Deputy City Prosecutor. He is lawyer by profession. He studied at CPU from high school until he finished his Bachelor of Laws degree. He has been the fraternity commander of CPU Crosswords and a past president of the CPU DHS Batch 1972.
The only re-electionist, Balogo is a graduate of Electrical Engineering from CPU. He is the incumbent CPUAAI treasurer and president of the CPU Library Student Assistant Alumni Association. He is a former vice president of Gideons International (2013-2015).