By Cyrus A. Natividad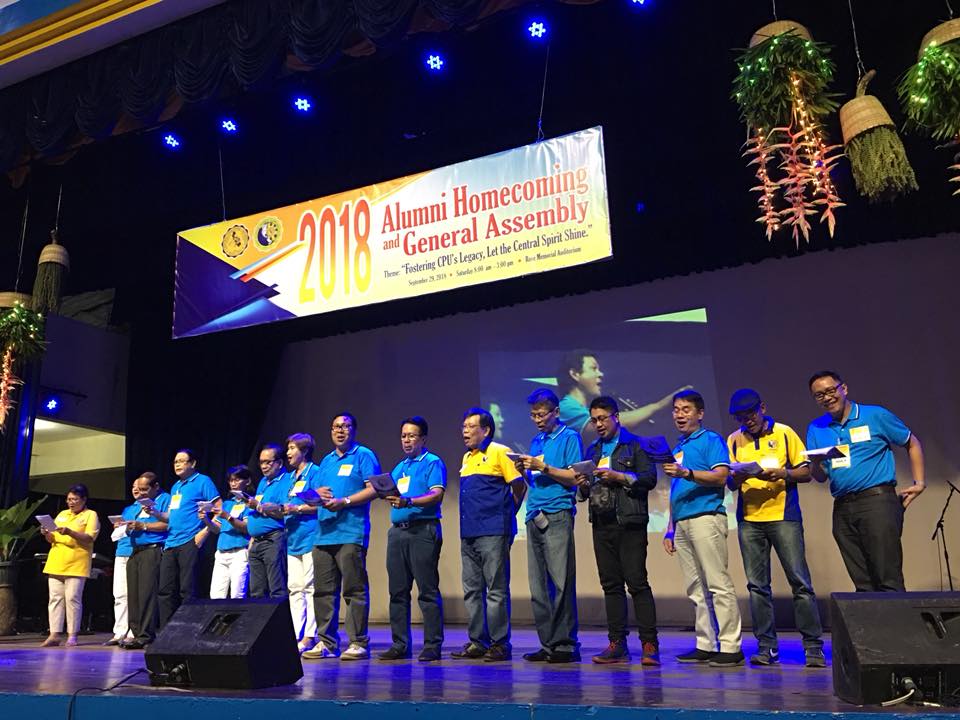 The CPUAAI Officers are committed to serve Centralian alumni here and abroad.
CPU Alumni Association President Isagani J. Jalbuena and all the Homecoming 2018 Committee members celebrated the success of this year's Alumni Homecoming with dinner dubbed as "Pasalamat" at the EMC Conference Room on Tuesday evening October 2.
Jalbuena conveyed his gratitude to everyone who, in one way or another, supported and helped make this year's alumni homecoming a success. The "Pasalamat" dinner included a videoke time with which the CPUAAI President requested everyone to "sing all you can" as you "eat all you can." The alumni president himself dedicated a popular song for everyone.