By Rusieljs G. Lunasco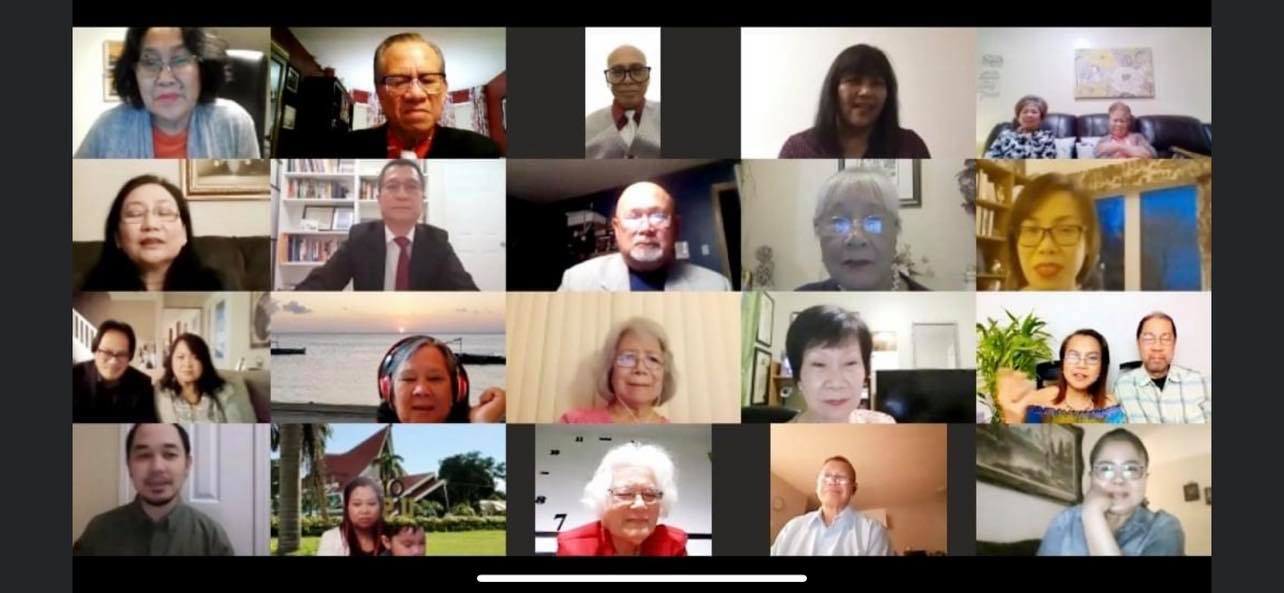 Alumni and friends during the Induction and Fellowship of the CPUAAGTA-Toronto Chapter.
Central Philippine University Alumni Association of Greater Toronto -Toronto Chapter held its virtual Induction of Officers as well as its 43rd Anniversary Celebration with the theme "Central Spirit Keep Us Stronger, Forever Will Be" on April 15, 2021.
The program was spearheaded by newly inducted Vice President Dr. Faith Gicana. Inducting Officer Pastor Nestor Abdon gave the message.
Centralian friend Felucille Jover-Veraque shared her musical talent by playing her original composition entitled "Fulfillment of a Promise." Xares Jamine Cuales and Lisha Charity Gicana also gave a rendition of the song "Heal our Land."
CPUAAGTA- Toronto Chapter is grateful for alumni and friends who attended the event.
The newly inducted officers are:
President: Norma Van Dusen
Vice-President: Faith Hope Gicana
Secretary: Faith Ramos
Assistant Secretary: Kay Maude
Treasurer: Kellah Dayao
Assistant Treasurer: Dot Cuales
P.R.O.: Meriam Amy
Assistant P.R.O.: Pia Rose Magno
Business Manager: Rose Jabat
Assistant Business Manager: Cesar Grecia
Auditor: Christine Daquiado
Assistant Auditor: Jolly Alocilja
Webmaster: Rodney Gicana
Board of Directors:
Emelyn Arroz
Denzil Daquiado
Mary Davis
Gene Diel
Jun Faldas
Renan Jabat
Roseabellie Buensuceso
Board of Advisers:
Edwin Arroz
Josie Dayao
Rick Falco
Rod Gonzales