By Cyrus A. Natividad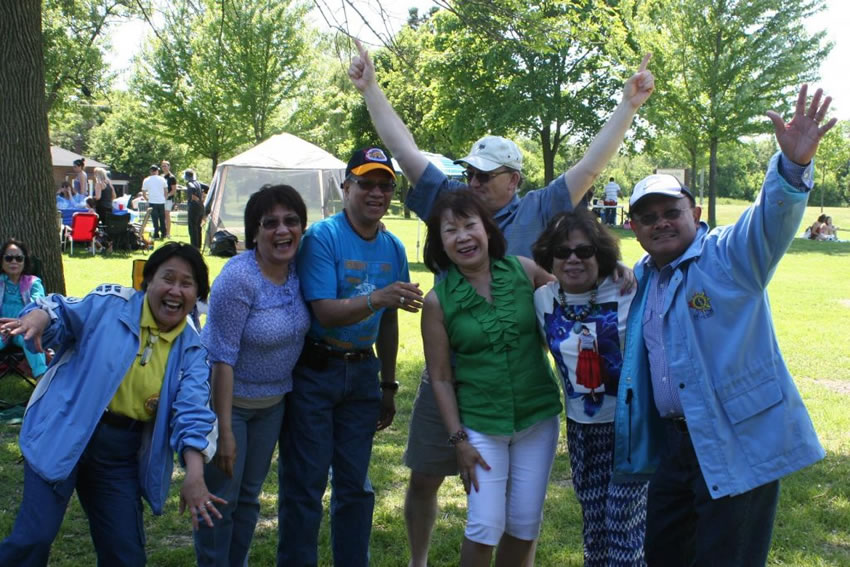 CPUAAGTA is a community of Alumni from Central Philippine University residing in Canada and in the Greater Toronto in particular.
The CPU Alumni Association of Greater Toronto Area (CPUAAGTA) held its Induction of Officers with a Gala Dinner on August 27, 2022 at the Mississauga Grand Banquet & Event Center, Mississauga, Ontario, Canada.
The program started with a prayer by Edwin Arroz. Past President Norma van Dussen delivered her Welcome Remarks before the singing of the CPU Alma Mater song. The Inducting Officer was introduced by Cheryl Obrigon. Rev. Dr. Jim Amy, Inducting Officer delivered an inspirational message.
Dot Cuales introduced the following new set of CPUAAGTA Officers:
President – Meriam Amy
Vice President- Rodney Gicana
Treasurer – Keliah Dayao
Asst. Treasurer – Jolly – Alocilja
Auditor – Cheryl Matsugu
Asst. Auditor – Elizabeth Castor
PRO – Cheryl Obrigon
Asst. PRO – Faith Hope Gicana
Business Manager – Cesar Grecia
Asst. Business Manager – Elizabeth Melgar
Secretary and Assistant- to be appointed by the President
Board of Directors
Rose Celiz
Remy Dime
Pancho Lamigo
Rose Jabat
Jun Faldas
Norma Van Dusen
Advisers
Rod Gonzales
Edwin Arroz
Rick Falco
Jose Denzil Daquiado
Lisha Charity Gicana rendered a special number after the induction. Newly elected President Meriam Amy delivered her message.
CPUAAGTA is an Alumni chapter of CPU with Centralian family and friends. It relives the beautiful memories of their dear old Central; sharing lives as a Christian community in the Greater Toronto Area.