By Keziah G. Huelar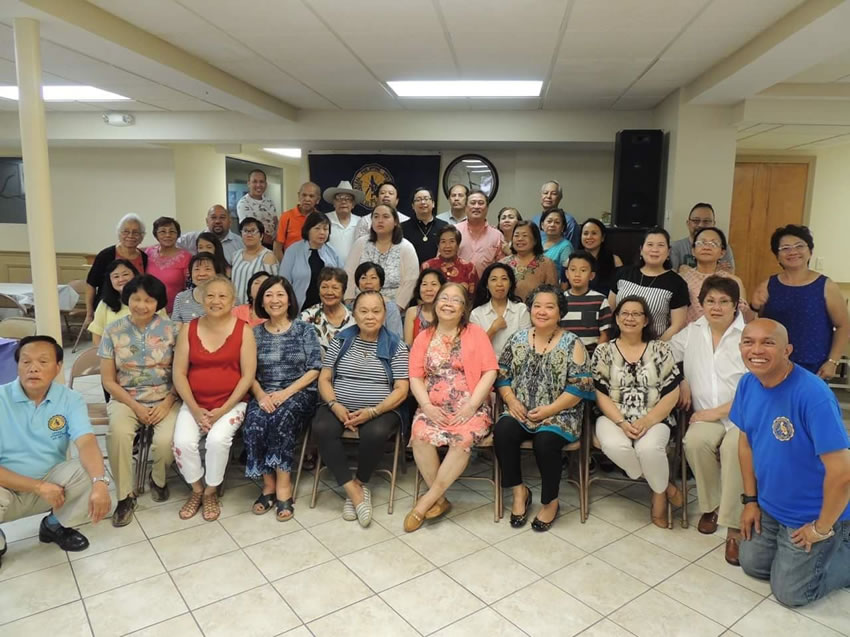 Summer Picnic of the CPUAA North Eastern USA with its president  Rev. Felix Colinco (first from right, in blue) and Ms. Gladys Pearl H. Gico-Jabalde (sitting fourth from right).
The Central Philippine University Alumni Association of North Eastern USA held an alumni summer picnic at the Calvary Baptist Church of Clifton, New Jersey on July 21, 2018.
Invited guest speaker, Ms. Gladys Pearl H. Gico-Jabalde (CPU BS Nursing Batch 1977) in her message entitled "Just Do It," talked about the importance of obedience and gratitude in one's walk with the Lord. She shared the favorite Bible verses of her parents, Mrs. Pacita Huelar Gico, a graduate of CPU Baptist Missionary Training School, and Rev. Jose T. Gico, Jr., a graduate of CPU College of Theology, as well as that of her aunt's, Mrs. Felicidad B. Huelar, a graduate of the CPU College of Education.
She shared her experiences as a pastor's kid waking up early to attend Sunday Service. According to her, one's faith is not only a passionate endeavor but a faithful discipline one must work with fear and trembling. Mrs. Jabalde shares that "obedience of the Word of God is the mark of a true Christian."
Mrs. Jabalde also encouraged fellow Centralians to continually share the message of the salvation: "My daddy said to me, 'You do not stop telling others about the Lord. You continue until you die to the end. Tell your spouse, children, brothers, sisters, coworkers, neighbors, friends, everyone. Do not be ashamed to share the good news with them. That's your responsibility as a believer. The Lord will teach you, equip you, empower you, mold you and help you on what to say. The Holy Spirit is going to be with you all the way. Just continue His work.'"
Recollecting on the wisdom of her parents and aunt, Mrs. Jabalde shared that when they were still alive, she was able to preserve their conversations about God and the Bible through a recording teddy bear. She shared the sound clips of the said conversation during the picnic.
As a family of Centralians serving the Lord, Mrs. Jabalde highlighted the importance of families not only in strengthening and encouraging one another, but in helping each other fulfill their purpose in the Lord.
 At the end of her message, Mrs. Jabalde read a poem entitled "Do It Anyway" by Mother Teresa.