By Cyrus A. Natividad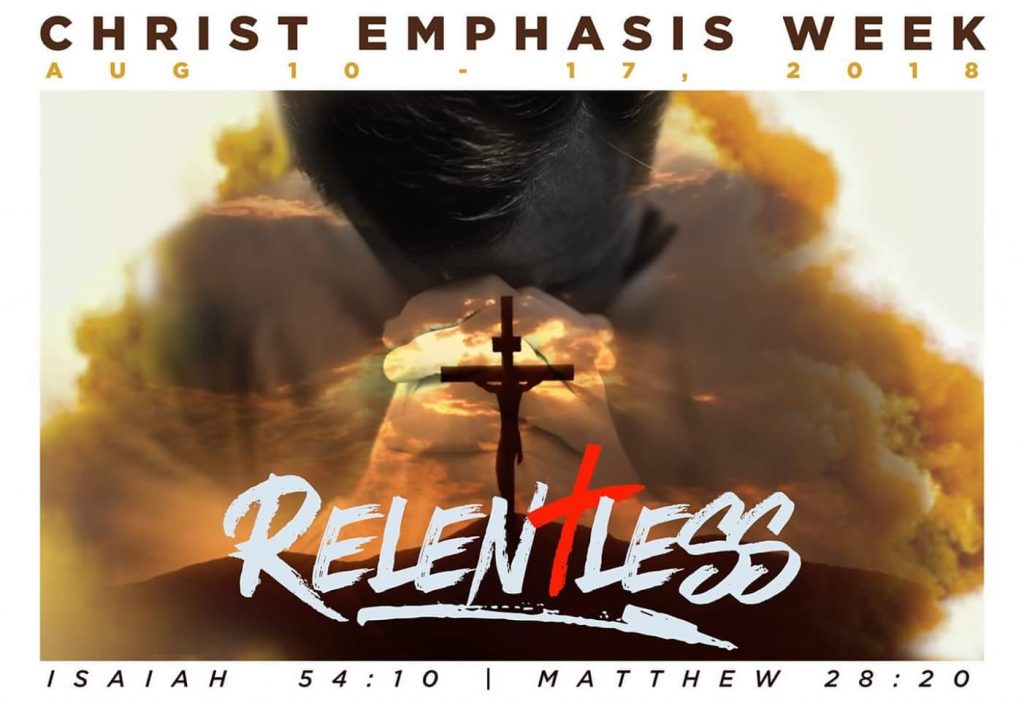 Christ Emphasis Week is here again. The First Semester 2018 CEW will be held from August 13 to 17. The University Church Pastoral Staff is tasked to organize the week-long spiritual activity for the students, faculty, and staff—bringing out a new challenge and another opportunity for individuals to commit to Jesus Christ.
Isaiah 54:10, as the Scripture reference of the CEW, expresses relentless love: "Thus says the Lord, 'The mountains and hills may crumble, but my love for you will never end. I will keep my promise of peace.'" Referring to the Lord's message in this verse, relentless could mean eternal. God continues to pursue us no matter what we do.
The CEW is just a part of the mission of CPU every semester to introduce Jesus Christ to students, faculty, and staff and also to enhance the spiritual maturity of Centralians.
Let us pray for our speakers: Pastor Russel Ban, Pastor Jasper Martin, Rev. Lennie Ruth Sombilla, Rev. Adiel Caspe, Pastor Franz Hestia Love Joy Quimpo-Leysa, Pastor Keith Dune Gallos, Rev. Dr. Jerson Narciso, Pastor Jamilo Pendo, and Judge Mark Anthony Polonan.