By Kay Arden Q. Gallo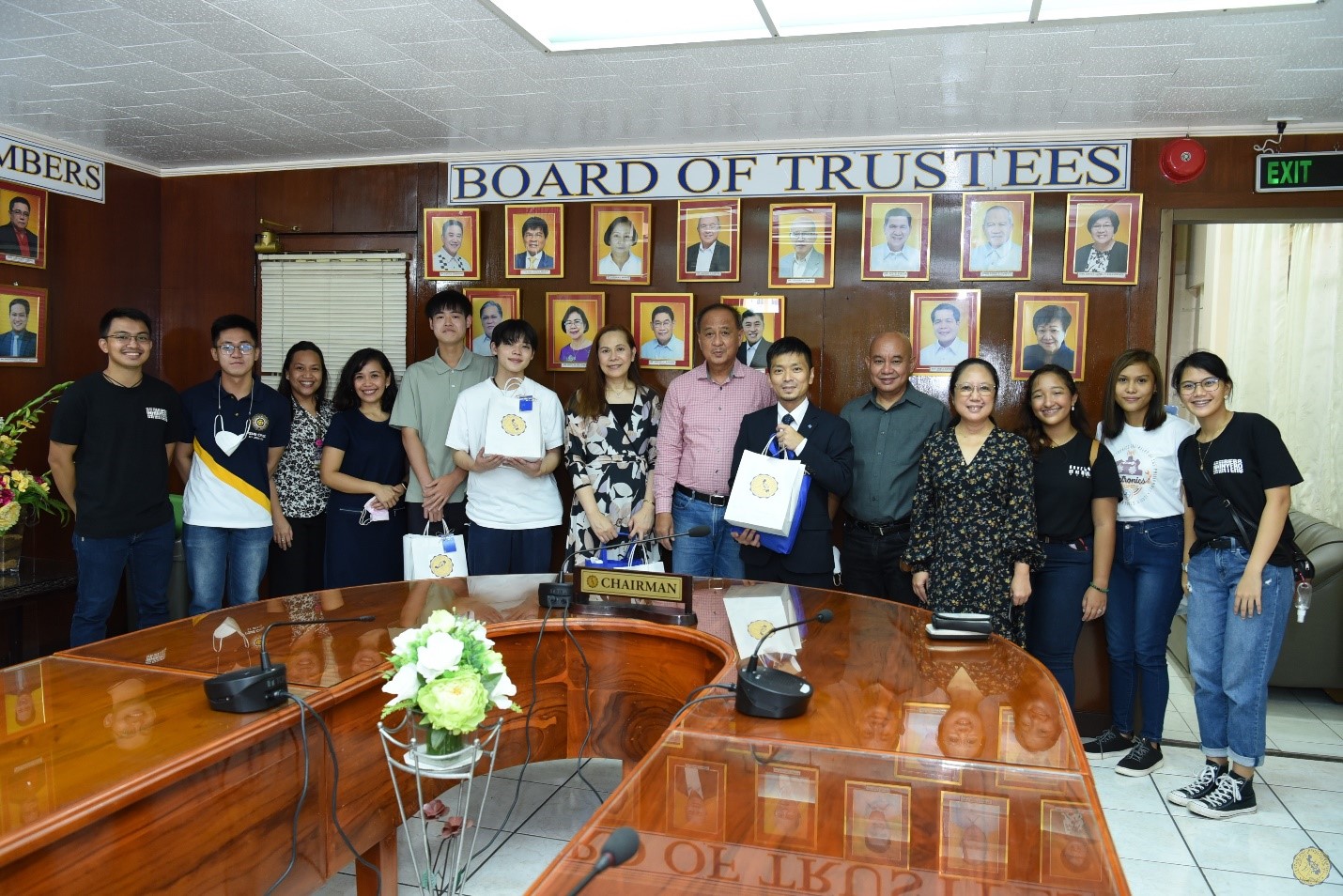 NIT Sasebo College faculty and students with CPU Vice President for Academic Affairs, Dr. Irving Domingo Rio; Vice President for Student Affairs, Dr. Esther Rose Romarate; Dean of the College of Engineering, Engr. Dany Molina; Acting Director of the Office of International Relations and Cooperation, Prof. Kay Arden Gallo; Office of the President Administrative Staff, Ms. Carmelle Frances Romero; and selected Engineering students during the courtesy call.
Central Philippine University strengthens its partnership with the National Institute of Technology (NIT) Sasebo College, an academic institution specializing in Engineering programs, as it welcomed NIT Sasebo College students and faculty last August 24, 2022.
NIT Sasebo College's representatives, Dr. Yoshihito Yagyu and Ms Ernie Kakehashi, together with their students, Haruki Tanaka and Towa Kunichide, were warmly received by the members of the CPU Administration.
Haruki and Towa will study in CPU for one month. They will also participate in cultural immersion activities on top of their hands-on and specialized program plan as they study English and take one Engineering class. Selected CPU students from the College of Engineering will also join Haruki and Towa as they explore the various cultural activities around the city and province of Iloilo.
NIT Sasabo is located in Nagasaki Prefecture in Japan.