By Francis Neil G. Jalando-on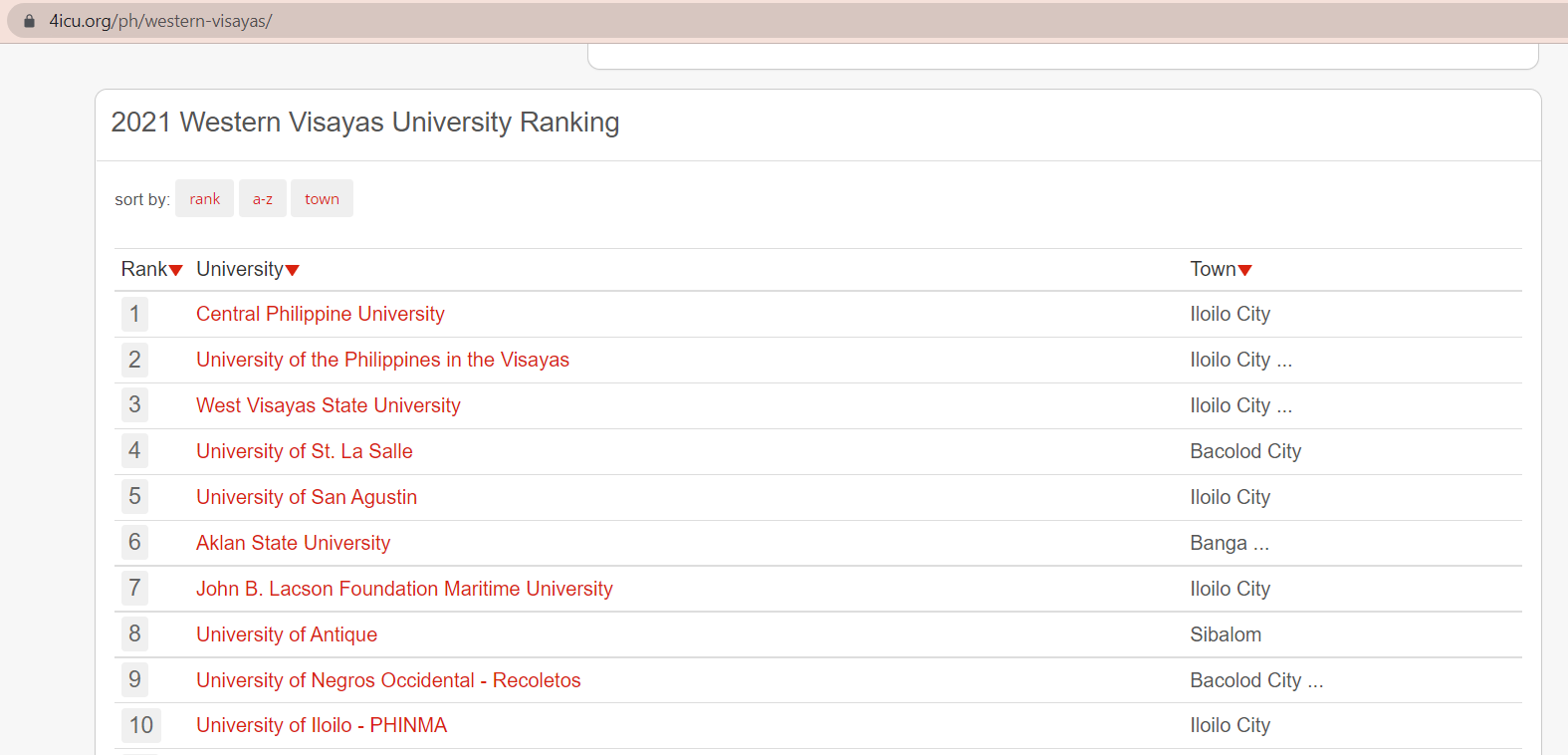 The CPU Website placed 1st in uniRank's 2021 Western Visayas Ranking and League Tables as the year 2021 ended. https://cpu.edu.ph also placed No. 16 among private schools in the country and No. 24 in the overall country ranking. It is notable that only one educational institution from Region VI entered the Top 30. The next school from the Western Visayas is the University of the Philippines-Visayas which is rank No. 34.
In uniRank's latest regional ranking, CPU bested the University of the Philippines-Visayas, West Visayas State University, University of St. La Salle, and the University of San Agustin which placed second, third, fourth and fifth respectively.
According to its website (https://www.4icu.org/about/index.htm#ranking): The aim of the uniRank University RankingTM is to provide an approximate global ranking of world universities and colleges based upon their web presence and popularity in terms of estimated traffic, trust/authority, and quality link popularity. This is especially intended to help international students and academic staff to understand how popular a specific higher education institution is in a foreign country.
CPU's ranking is credited to the internet activity of its students, alumni, faculty, and staff. Let us continue to visit our website and read the latest news, announcements and memos. The online enrollment can also be found there as well the phone and email directory of the departments and colleges. You may also read the FAQ to answer your queries.
The CPU website is managed by the Office of Communications.