By Keziah G. Huelar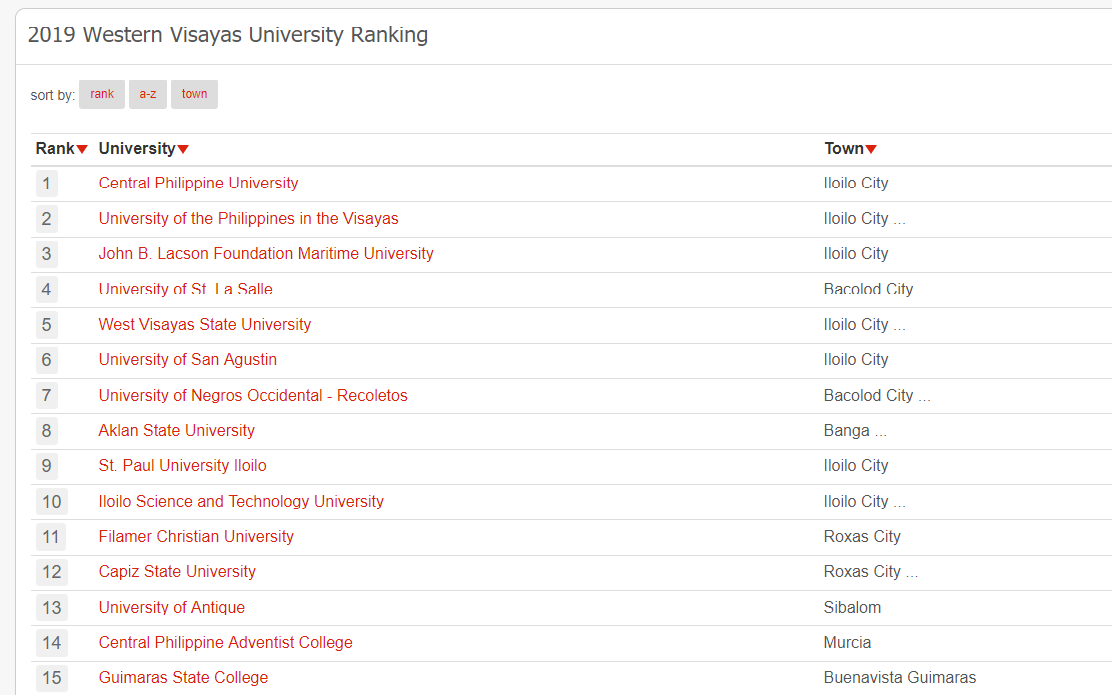 Photo Credit: www.4icu.org
Trending in Western Visayas—The Central Philippine University website claimed the no. 1 spot in uniRank's 2019 Western Visayas Ranking and League Tables. The University also placed 33rd in the top 50 overall country ranking. Only two educational institutions from Region VI entered the top 50—the other school being University of the Philippines-Visayas, which ranked no. 40.
In uniRank's latest regional ranking, CPU bested the University of the Philippines-Visayas and John B. Lacson Foundation Maritime University, which placed second and third respectively.
According to its website (https://www.4icu.org/about/index.htm#ranking): The aim of the uniRank University RankingTM is to provide an approximate global ranking of world universities and colleges based upon their web presence and popularity in terms of estimated traffic, trust/authority, and quality link popularity. This is especially intended to help international students and academic staff to understand how popular a specific higher education institution is in a foreign country.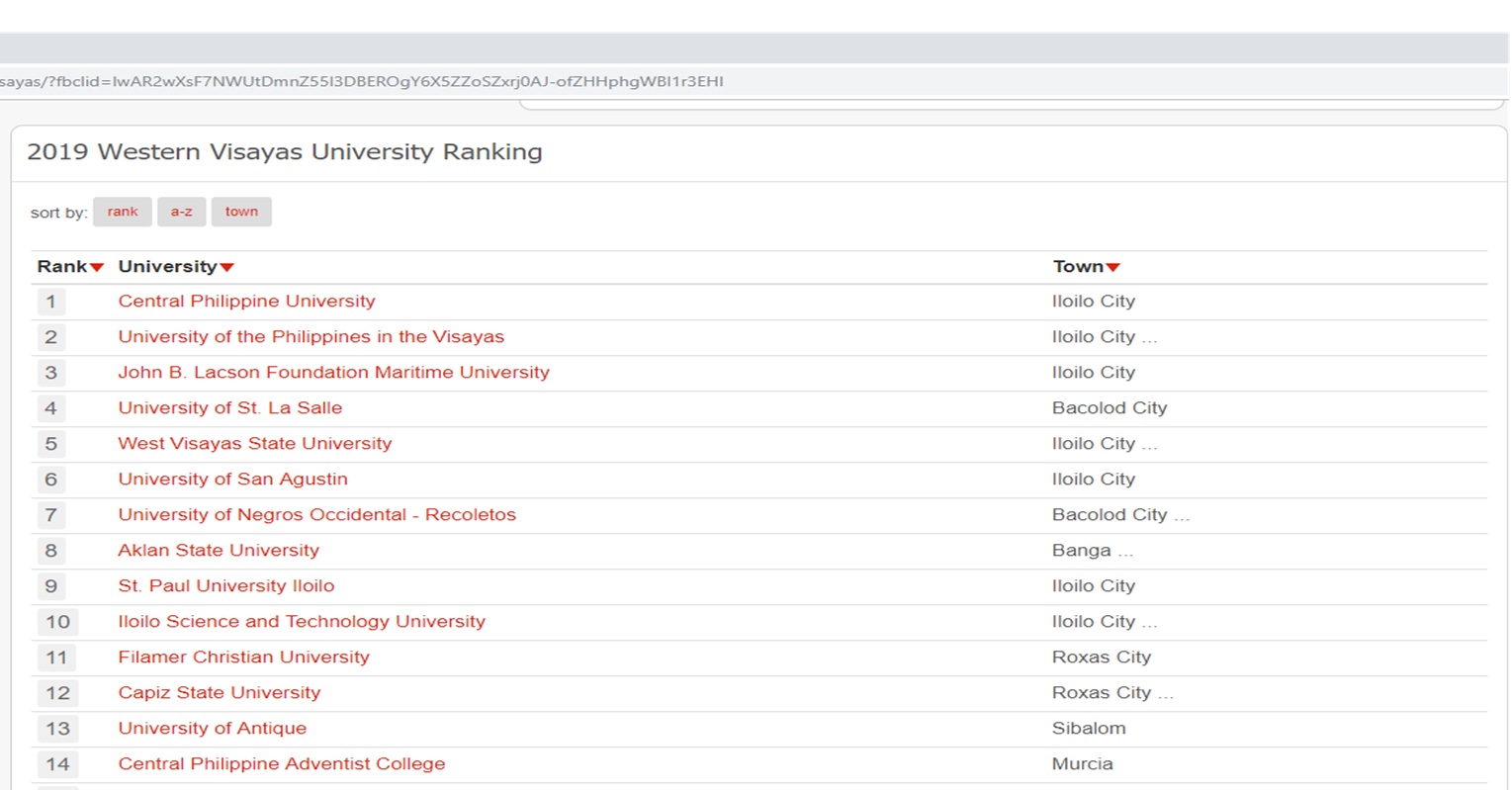 uniRank (formerly 4icu.org  or 4 International Colleges & Universities) is an international higher education directory, reviewing accredited universities and colleges in the world. uniRank includes 12,358 colleges and universities, ranked by web popularity, in 200 countries.
CPU's ranking is credited to the internet activity of its students, alumni, faculty, and staff. Since the re-launch of the Centralian Link in 2016, the university website has been receiving a lot of traffic due to site visits, inquiries and shares, mostly from alumni and foreign students who wish to study in CPU. Over the years, traffic in the CPU website as well as in its Facebook, Instagram, and Twitter accounts, has increased four times.
The Weekly Centralian Link, an online publication of the University, has connected Centralians all over the world, creating an online community of CPU graduates.
Every like, click, and share has increased the platform for the University to be globally known, not only to foreign students but to also to other educational institutions for future academic and cultural partnerships.
Apart from popularity, the greatest aim of these online platforms is to share Centralian stories of faith and excellence and let the Central Spirit shine on new platform, the social media.