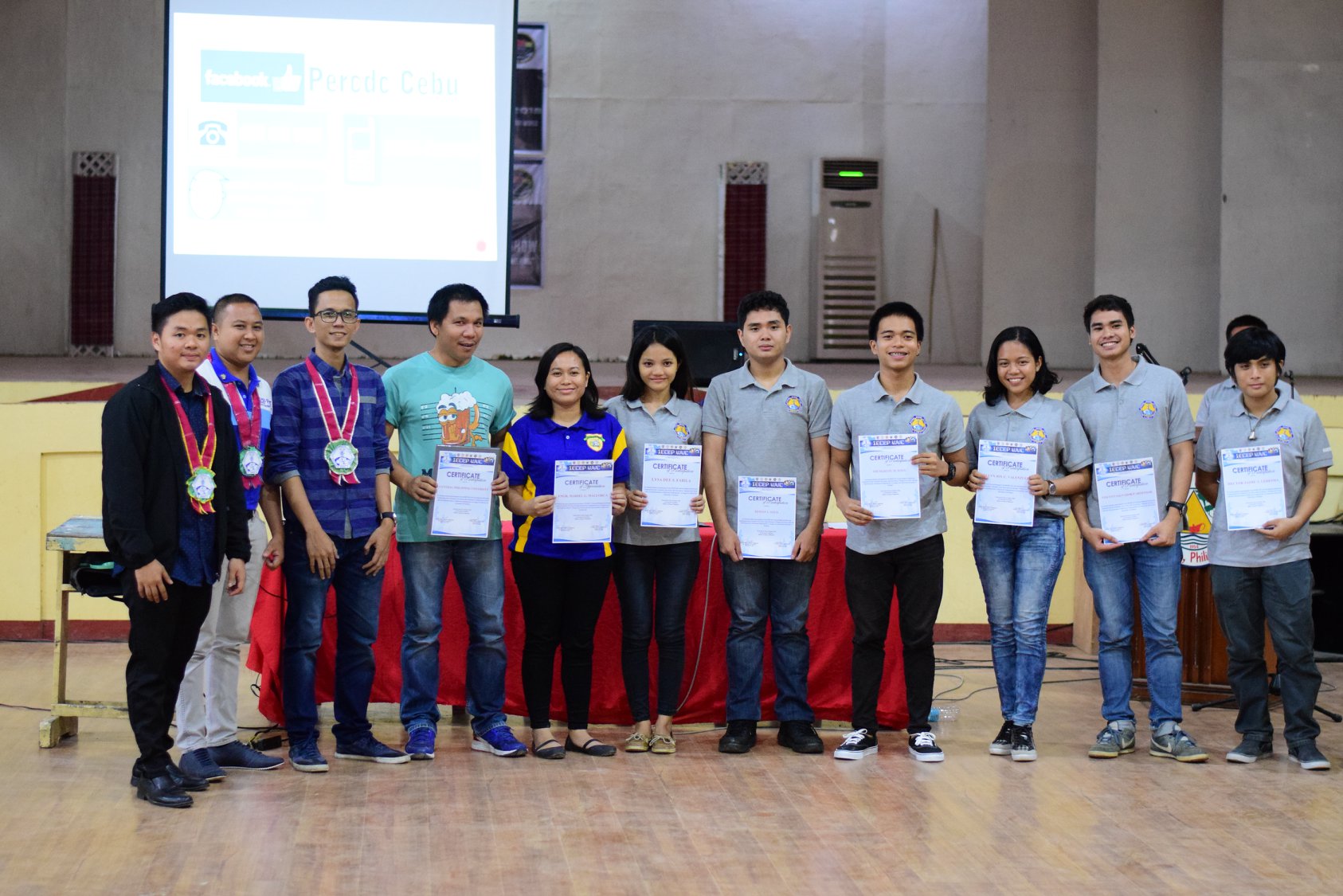 The CPU IECEP Team together with their coach Engr. Gelvie Lagos.
Central Philippine University (CPU) emerges as champion once again in the recently concluded 2018 IECEP Regional Interscholastic Quiz Show held at University of Antique, Sibalom Antique last August 18, 2018.
The CPU quiz team comprised of Lysa Dee S. Fabila (BS ECE-5), Renjan L. Solis (BS ECE-5), Vincent Salvador P. Defensor (BS ECE-4), Hector Jaime A. Ledesma (BS ECE-4), Sim Marlou M. Solis (BS ECE-4), and Nellyn Joy C. Valenzuela (BS ECE-4) scored a total of 110 points leaving Iloilo Science and Technology University (ISAT-U) which finished with 85 points, securing the first runner up spot while University of San Agustin followed as the second runner up with a total score of 35 points. Filamer Christian University and University of Antique were runners up.
The said competition was organized by the Institute of Electronics Engineers of the Philippines-Western Visayas Chapter (IECEP-WVC), spearheaded by Engr. Vice N. Mendoza, Governor and Engr. Billy John J. Dimajiva, Vice Governor for Education.
The panel of judges was composed of Engr. Vice N. Mendoza and Engr. Jieward Muaña, PERC DC Review Center Representative. Meanwhile, Engr. Billy John J. Dimajiva was the quiz master of the said event.
Central Philippine University has dominated the competition for four consecutive years now and the CPU quiz team, as coached by Engr. Gelvie C. Lagos and Engr. Mariel G. Mallorca, is yet to begin an intensive review in preparation for the forthcoming national finals at Bahay ng Alumni, University of the Philippines, Diliman, Quezon City this November 10, 2018.