By Rusieljs G. Lunasco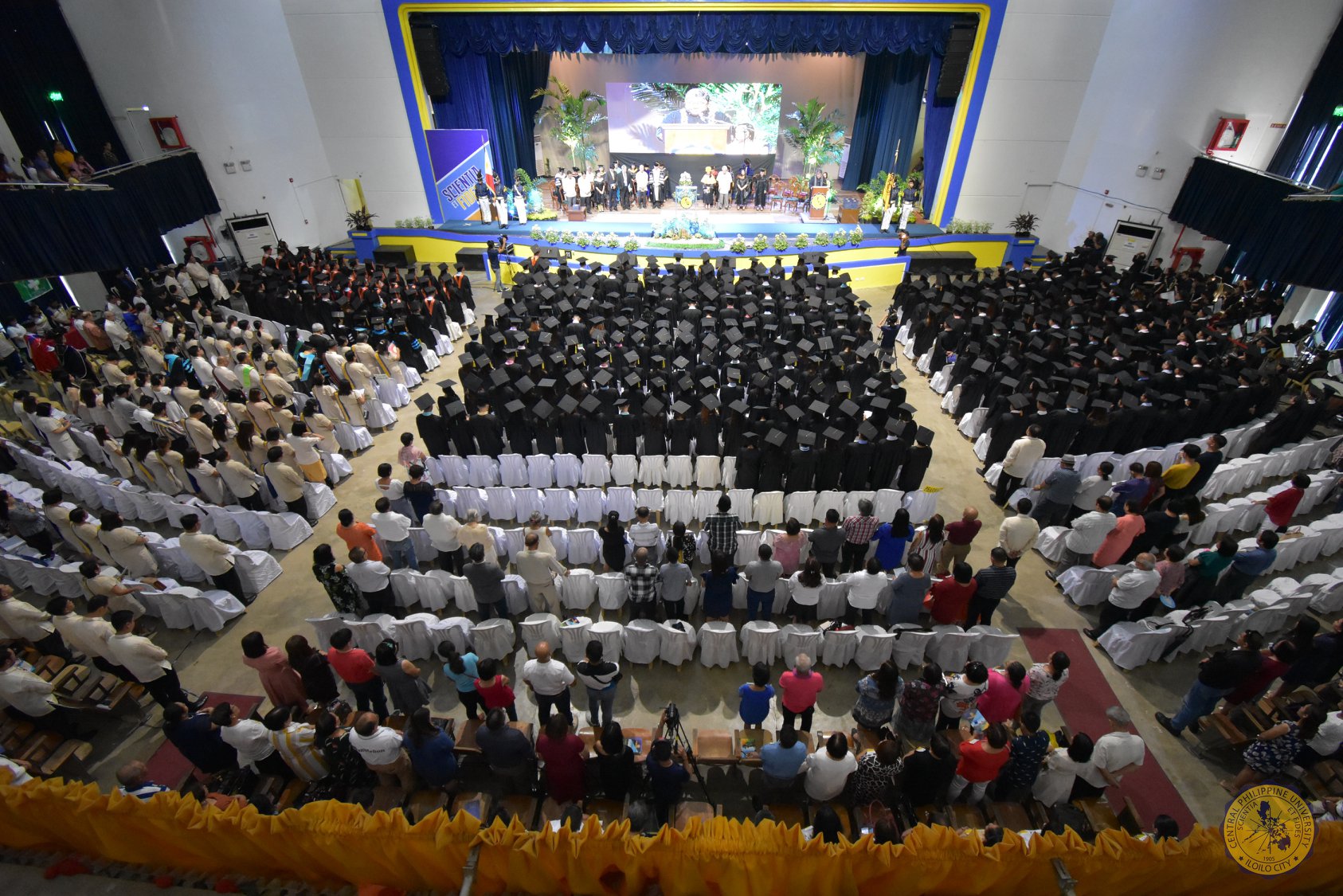 Last Semester's Commencement Ceremony at the Rose Memorial Auditorium.
727 college graduates of the Class of 2020 will be honored in an online commencement ceremony to be scheduled sometime this May.
"The online graduation ceremony is CPU'S gift to her beloved students for all their hard work and sacrifices in finishing their degree. We also want to honor the parents and all the special people who were with our graduating students all throughout their college journey, said Commencement Committee Chairperson and University Registrar Ms. Charissa June Deocampo.
The university will also recognize 3 students who will graduate summa cum laude, 7 who will graduate magna cum laude, and 18 who will graduate cum laude.
The schedule for the online graduation ceremonies for Elementary and the Senior High School as well as the moving up ceremonies for the Kindergarten and Junior High School will be announced soon.
To see the complete list of college graduates, please see the link below:
https://cpu.edu.ph/announcements_event/university-colleges-candidates-for-graduation-school-year-2019-2020/