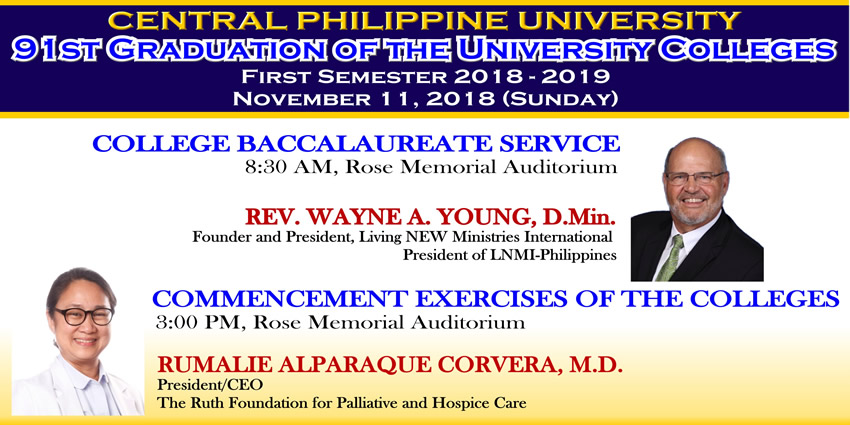 Highlighting the faithfulness of God in the lives of our graduates—Central Philippine University is inviting all family, friends, and guests to attend the College Baccalaureate Service at the Rose Memorial Auditorium on November 11, 2018. Rev. Dr. Wayne A. Young, Founder and president of Living NEW Ministries International, will be the Baccalaureate guest speaker.
The 91st Commencement Exercises of the Colleges will be held on the same day at the Rose Memorial Auditorium with Dr. Rumalie Alparaque Corvera, President and CEO of the Ruth Foundation of Palliative and Hospice Care, as guest speaker.
Let us witness this celebration of another milestone in the lives of our soon-to-be Centralian graduates! We also encourage friends and family abroad to join us by watching the live stream at https://www.facebook.com/CentralPhilippineUniversityTV/.