By Cyrus A. Natividad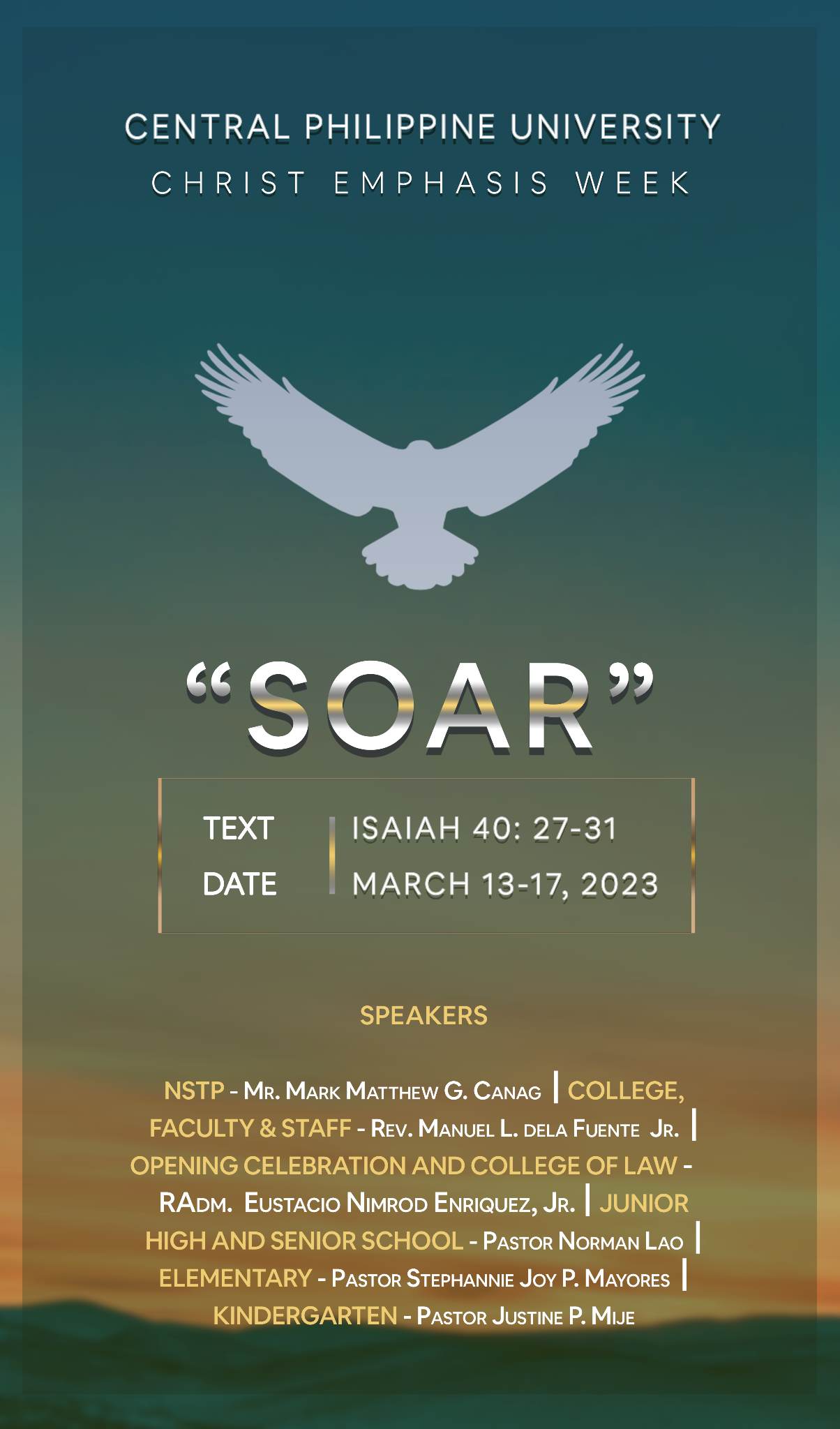 "Before the Covid-19 pandemic, the World Health Organization documented 800,000 cases of suicide worldwide and majority of those who died were from ages 13-29. That means 1 person commit suicide in every 40 minutes. During the pandemic and even after it, the number of suicide cases or those with suicidal ideation did not decline and those who suffer from mental health problems are steadily increasing (WHO)." The WHO findings was cited by Rev. Cris Amorsolo V. Sian, University Church Senior Pastor and Chairperson of CPU Christ Emphasis Week, in relation to this semester's CEW convocations regarding the experiences of humanity caused by a deep void within the soul.
Rev. Sian further said, "We can see various forms of human attempt; alcohol, drugs, materialism, and other forms of hedonistic pursuits." He added that "Even the youth, considered as an epitome of beauty, idealism, and strength is not immune to the onslaught of despondency and desperation; referring to the text in Isaiah 40 that says: "Even the youth grows weary and the young men will utterly fall; but they who wait for the LORD shall renew their strength; they shall mount up with wings like eagles; they shall run and not be weary; they shall walk and not faint."
The 2nd Semester's Christ Emphasis Week from March 13 to 17, 2023 has the theme: "SOAR" and text from the book of Isaiah 40:31. "Soar" is also the theme song of the CEW. There will be bell adjustments for all classes. Pastors and Ministers from different Churches will speak to different units of the University, on different schedules and venues (University Church, Rose Memorial Hall, Educational Media Center and the Big Field).