By Rusieljs G. Lunasco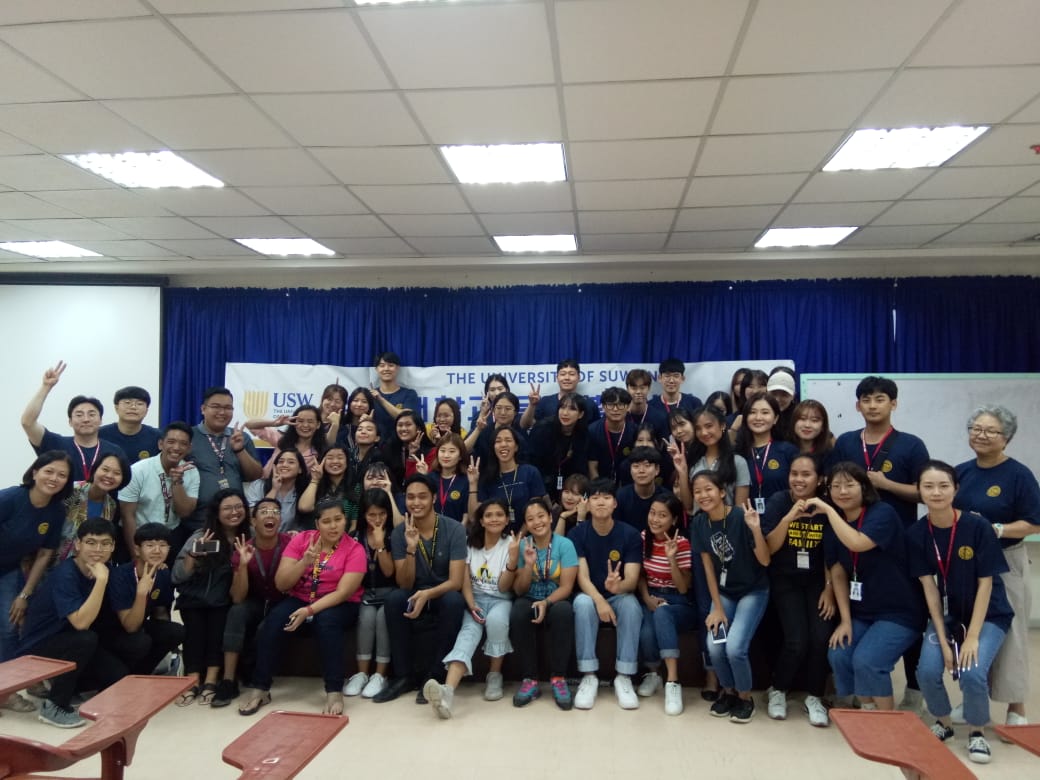 Participants from CPU and Suwon University pose for a group photo.

Selected students from Suwon University and Central Philippine University participated in an interactive program on August 2, 2019 at the gallery of Henry Luce III Library. The CPU Office of International Programs spearheaded the said activity.
During their interaction, students from both universities got to understand the culture, food and educational system of each other's home countries. Students also got to know each other's universities through video presentations.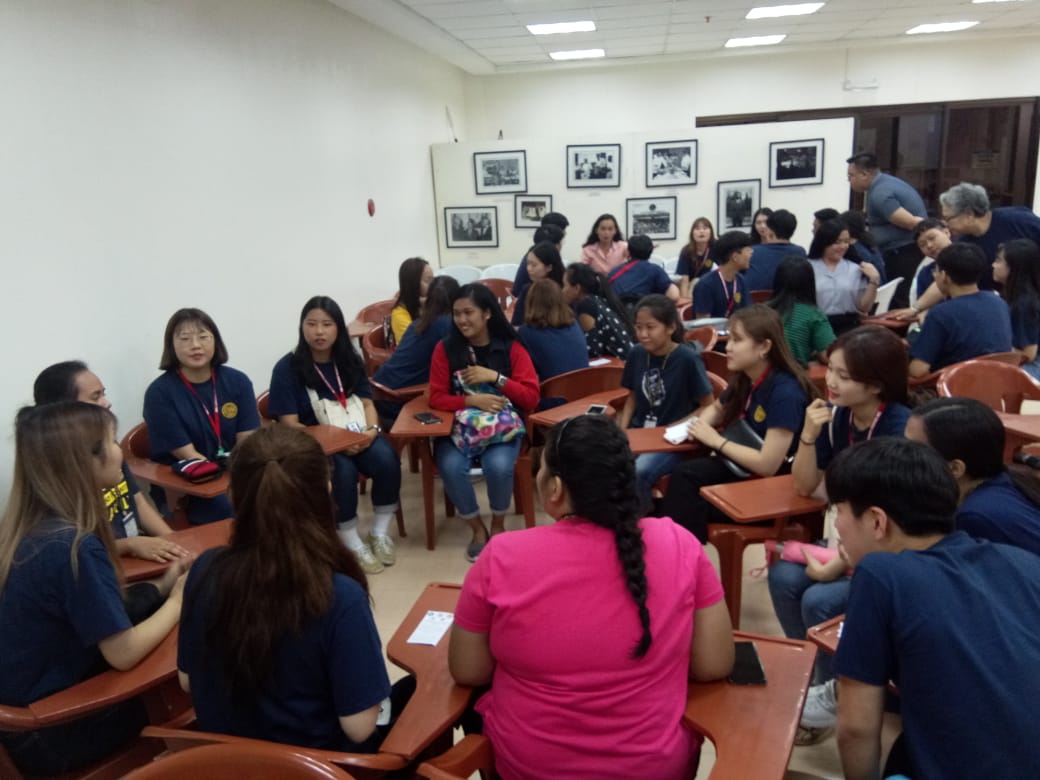 CPU and Suwon University students share about each other's culture and customs.
30 students from Suwon University and 18 students from the Bachelor of Arts in Communication (BA Comm) and Bachelor of Arts in English Language Studies (BA ELS) programs as well as 5 students from the Bachelor of Science in Tourism Management (BSTM) program participated in the said event.
The said activity is part of an International Cooperative Agreement between CPU and Suwon University that was signed last February 28, 2016. The contract has a five year validity which will end on February 27, 2021.