By Lindsay Marie Borres, BA ELS-4, OJT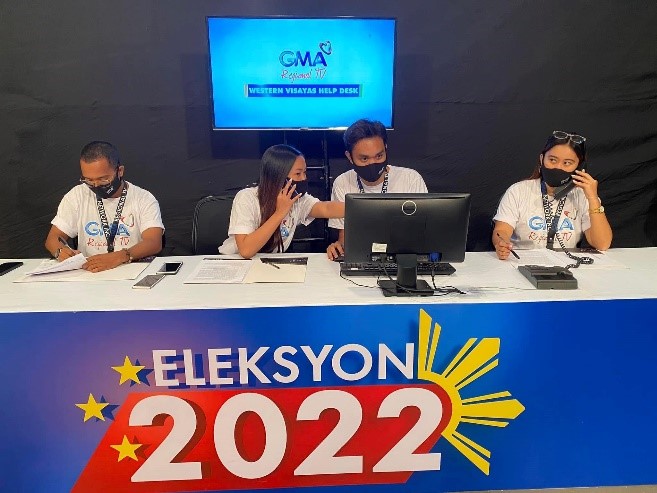 CPU students helped GMA station during the May 9 elections.
As part of their On the Job Training or OJT, the fourth year students of Bachelor of Arts in Communication of Central Philippine University were requested to become help desk volunteers of GMA Regional Tv One Western Visayas during the Eleksyon 2022. As stated in the Memorandum of Agreement of Central Philippine University and GMA, CPU was the only University in Iloilo city that was given the privilege to collaborate with the event.
Kathrine Licerio, one of the interns is still astonished by what she had witnessed inside the studio. According to her, contrary to what we see on television-the presentable auras of the newscasters, the polished background, the meticulous order of events- when you are there watching in the front row you can feel the tension inside the room. Everyone as part of the set shall fulfill their roles excellently. From the cameraman, director, floor director, technical men, to the news casters, all of them should be versatile and should have an intense presence of mind because relaying information to the mass media is no joke- as it should be appropriate and factual all the time.
The graduating students were able to witness a live newscasting production firsthand and through that, they were reminded of the pressure and the beauty of the field that they have chosen to be their career as they will soon embark on that journey.