By Lindsay Marie Borres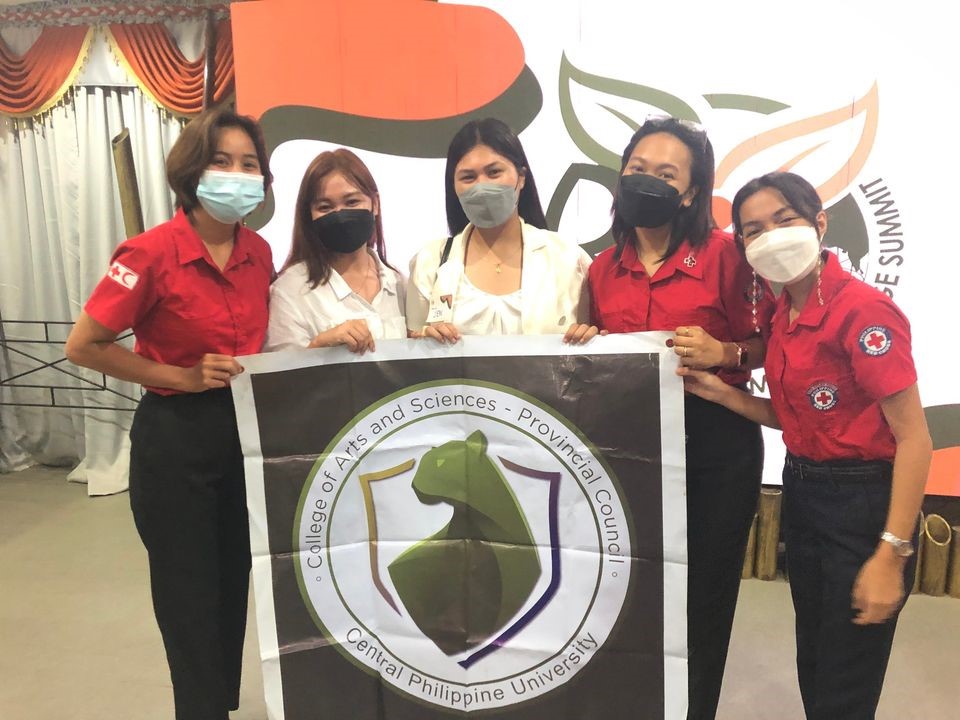 Students from the CPU College of Arts and Sciences attended the RCY-Iloilo Summit.
The Red Cross Youth-Iloilo along with their partner organizations invited the College of Arts and Sciences Provincial Council to their Climate Change Coalition and Summit on May 14, 2022. The activity gathered RCY leaders and youth advocates across the province and city of Iloilo to learn more about climate change and the youth's vital role in mitigating its effects.
According to CAS board member Jennifer Angeles "the significance of the summit is, it provided a great avenue for youth as it advocates learning and gaining insights about pressing issues concerning the environment and climate change, particularly its effects on a local and national scale."
She added that it was a wonderful experience for it empowered them in the spirit of Red Cross by providing opportunities for directing and harnessing their energy and idealism into worthwhile humanitarian activities like this one.
As young student leaders, this kind of event educated them in identifying environmental issues in their respective localities, it is very informative as well as it determined ten environmental priority areas that the youth can take action on to produce a consolidated youth agenda on climate change in the Province of Iloilo.