By Cyrus A. Natividad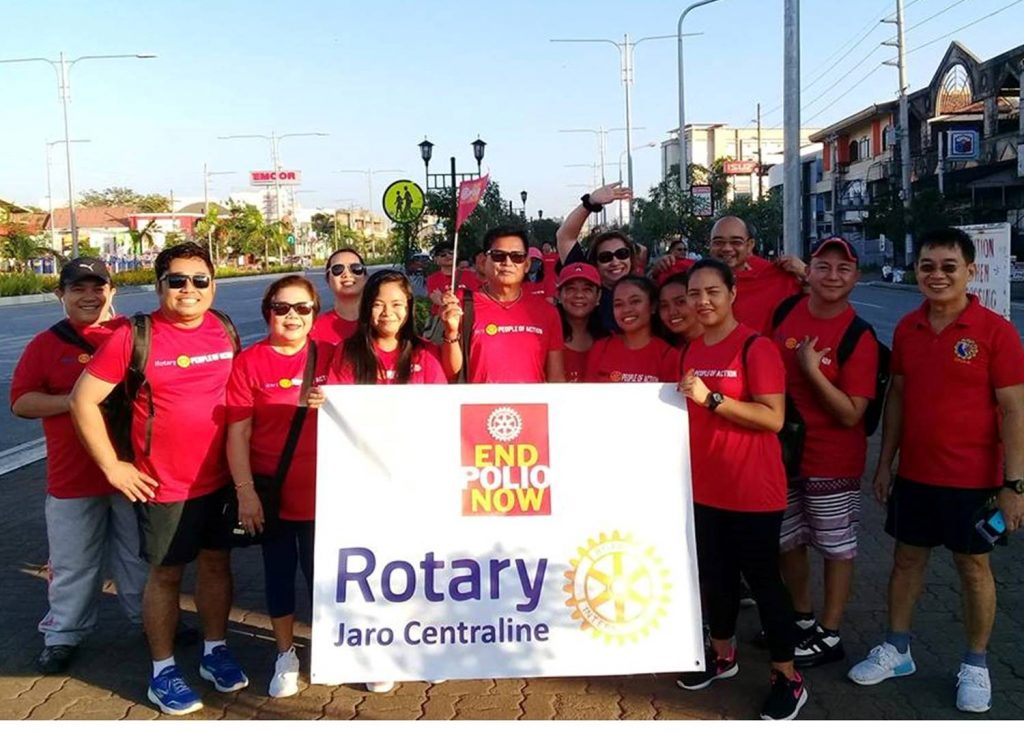 On the Red Line: The Rotary Club of Jaro Centraline supports the enduring mission to END POLIO. Rotary Clubs – all over the world simultaneously celebrated this action for humanity.
The Rotary Club of Jaro Centralian joined other Rotary clubs of Iloilo City in an early morning fun-walk-run activity from Injap Tower across SM City, along Diversion Road, Mandurriao at 5:30 AM to the Esplanade Park where everyone enjoyed a short Zumba. The event was in support of Rotary Club International's "enduring mission" to eradicate polio all over the world, "End Polio Now."
RCJC president and civic advocate, Evelyn Rose Catilo, encouraged all members to continue being active in engaging in humanitarian activities in pursuit of saving lives and helping eradicate polio in the world: "The Rotary Club of Jaro Centraline embraces the Central Philippine University concept of generosity and service."
A statement from the Rotary International reads, "Since 1985 Rotary has led the battle against polio, and kept the pressure on as worldwide cases plummeted from 350,000 per year to several hundred. When India went off the list of endemic countries in 2012, we took one more step toward eradicating a human disease from the earth for only the second time in history. Now, Rotary and its partners are This Close to making that dream a reality" (https://www.rotary.org/en/rotarys-fight-end-polio-now).