By Cyrus A. Natividad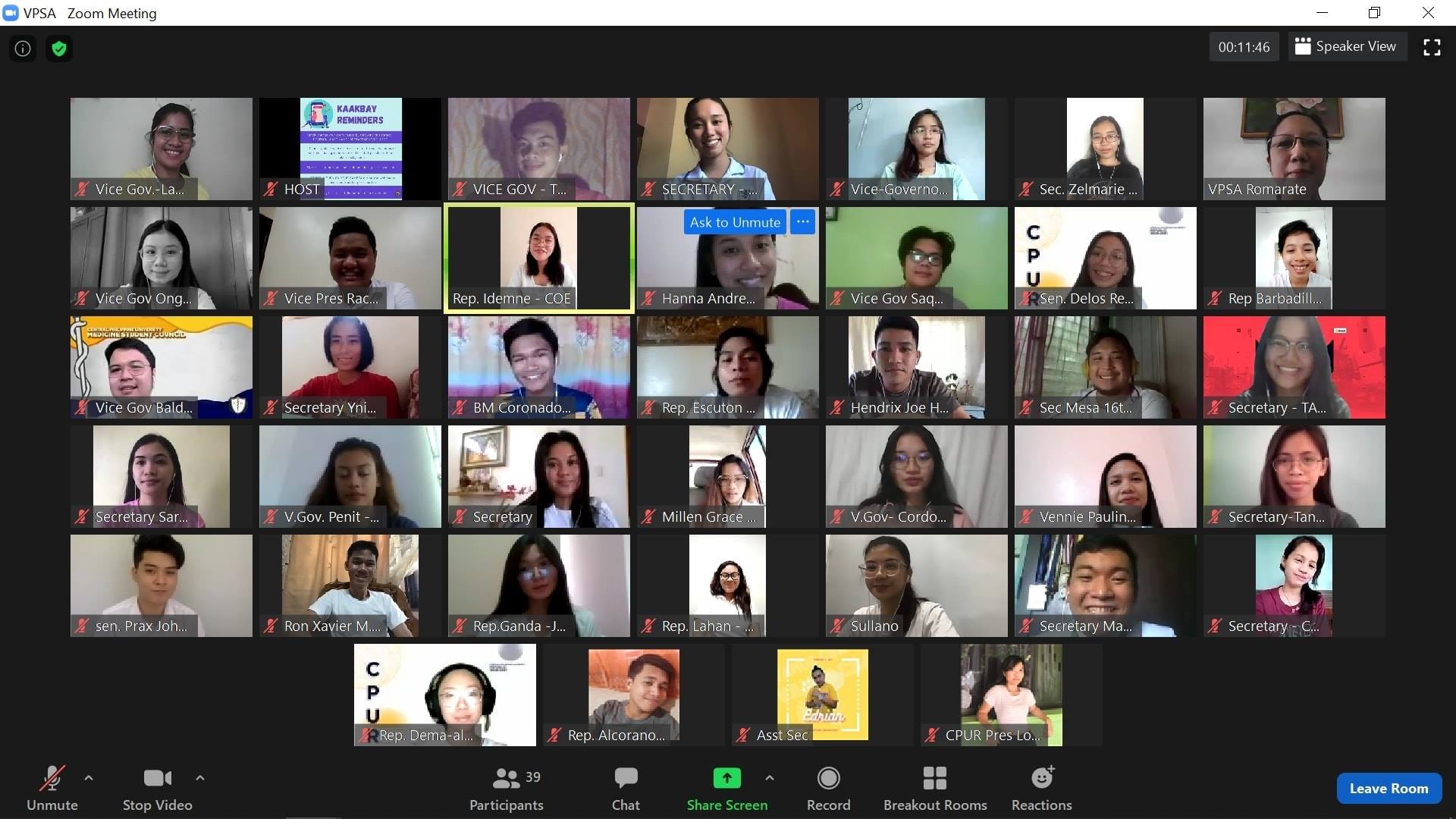 CPUR Officials during their first leadership webinar held last September 19, 2020.
The effects of Covid-19 did not bring to a halt plans and implementation of projects and activities of the CPU Republic. Speaking on behalf of CPUR President Ro-Anne Lozada, (2020-2021), Prime Minister John Erland Pudadera, expressed gratitude for the officers who supported and approved of the upcoming projects and activities. The CPUR planning and discussions are done via Zoom.
Among those to be implemented during this semester are "The Feed Me Globe" project. "It is a big steel globe standee where students can put away their empty plastic water bottles and canisters," Pudadera said. He explained that the standee will help clear away empty bottle trash around the campus, and as much as possible, these empty bottles will be recycled for some University projects.
Another upcoming project is a "Serving Suggestions and Complaint Boxes" to be installed in several locations within the campus" according to the Prime Minister. He added that "A Leadership Training Webinar for Organizations and Fraternities will be held very soon." In line with good governance, the CPUR Executive, Legislative and Judiciary bodies, have regular and scheduled meetings; this time on virtual platforms like the Zoom", the CPUR Prime Minister added.
The policies and ordinances approved by the CPUR national bodies are cascaded down to the provincial level for implementation. A CPUR province refers to the College whose student leader is called a Governor.
Central Philippine University Student Republic (CPUR) is the oldest student government in the country.