By Keziah G. Huelar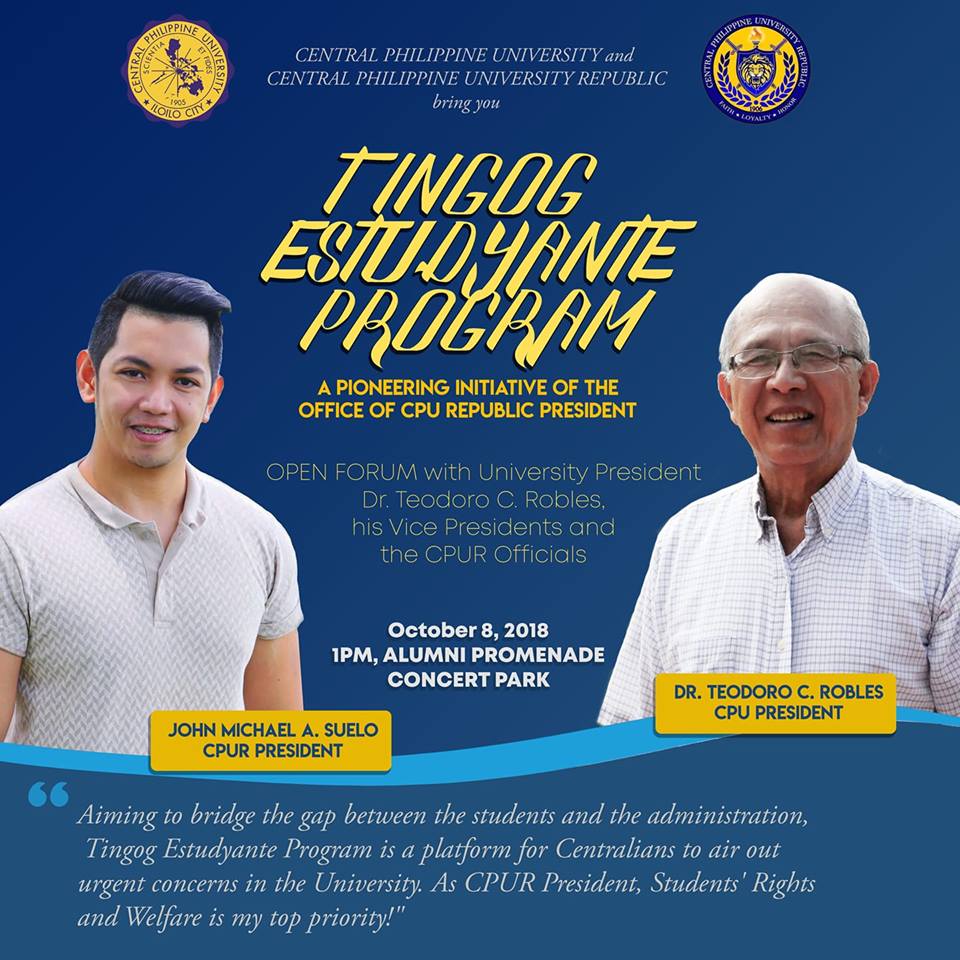 Promoting transparency and accountability—The Central Philippine University Republic will be holding the "Tingog Estudyante Program," an open forum with the University President, Dr. Teodoro C. Robles, together with the administrative vice presidents and the CPUR officials at the Alumni Concert Promenade Park on October 8, 2018.
"Tingog Estudyante Program" is a pioneering initiative of the office of the CPUR President, Mr. John Michael Suelo. According to him, the forum seeks to provide a venue for open and direct conversation between the administration, the republic, and the studentry: "Students tend to rant on social media which sometimes do not necessarily reach the attention of the administration."
Suelo has promoted the said initiative during his campaign in 2017. He shares that advocating transparency is a crucial aspect to promote cooperation between the administration and the students: "Even during the election, I promised that I would bridge the gap between the students and the administration. I promised not only to become the voice of the students in the Board of Trustees but also to create opportunities for the students to directly air out their concerns. Centralians, now is the time to speak out! Grab this opportunity to voice out your concerns in the University. See you on October 8!"
The CPUR is inviting everyone to attend "Tingog Estudyante Program" on Monday, October 8. Let your voice be heard!