By Adriane Ansel Melanio, BA COMM 4- INTERN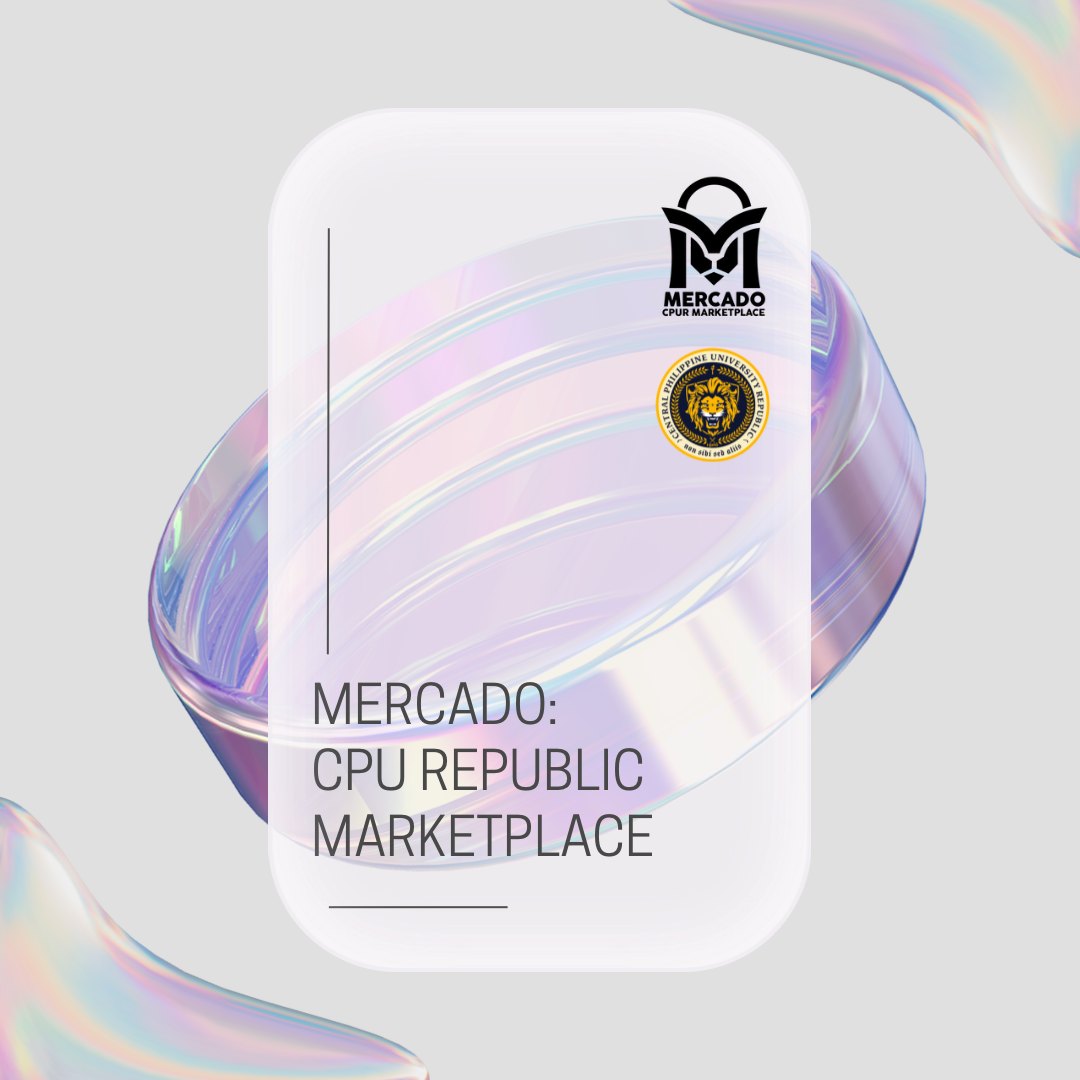 The Central Philippine University Republic (CPUR) has launched its first Facebook market group to support student entrepreneurs in promoting their goods and services within the school campus.
CPUR has once again lent a helping hand to aspiring student entrepreneurs who wish to expand their business interests to the school by opening new doors of possibilities through the usage of social media platforms. Mercado marketplace is an open access portal that bridged the relationship between students, online merchants, and interested buyers for an accessible agreement on a certain commodity and at the same time enhances student's business-related skills. This initiative is a huge opportunity, especially for students who work part-time and require extra money for their everyday needs and financial concerns.
The project's specific objectives are to encourage student entrepreneurs and Centralian clients to participate in the marketplace, to undertake fresh ideas and understanding by leveraging online platforms as an avenue to advertise goods and services, and to monitor the correct and effective demonstration of marketing techniques.
According to Jamella Federizo, 4th year BA ELS student and a student entrepreneur, "Being a student entrepreneur is a real struggle especially if you're just starting. You need buyers and must find ways to promote and sell our products. Customers are very important to us, so we need a platform to make our products known. This CPUR marketplace is a very good idea. I am happy that our school approves this because this is a big opportunity for us students who are striving to earn while studying. I once thought if I could sell some of my products at Uy building because I need more income. I know it is not that easy. So finally, there is now a platform to reach more buyers, and in a more convenient way. I can't wait to start; this can help me with my graduation fees."
In addition, foul language is banned within the group, as is bullying or hate speech. In order to prevent issues on orders, be sure to safeguard your transactions. These are some of the regulations that must be observed upon entering the group.