By Sharlene G. Gotico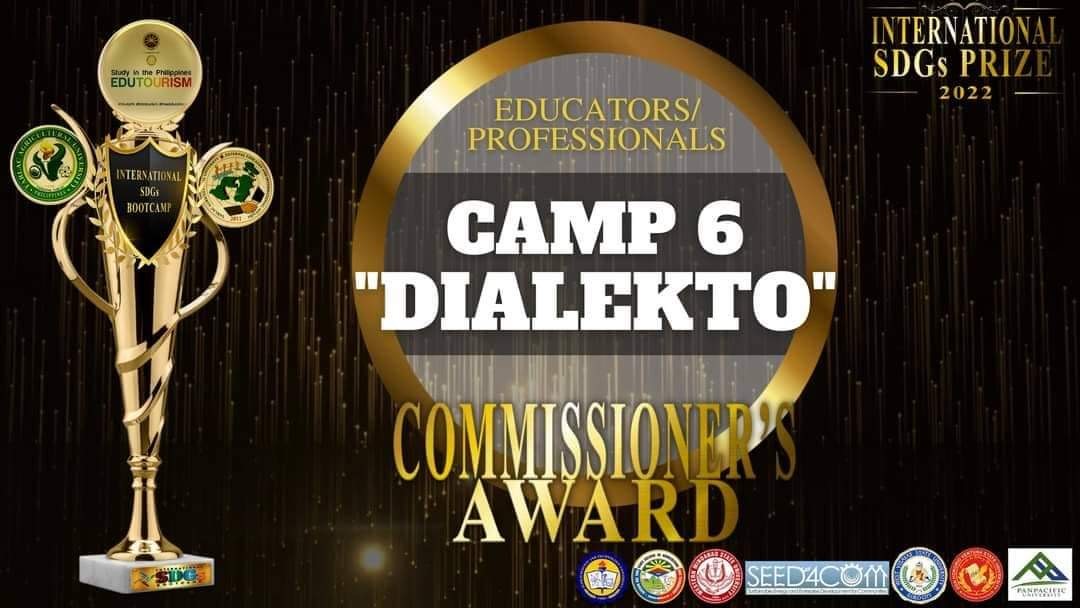 CPU's representative, Prof. Kay Arden Gallo, is part of the team that bagged the Commissioner's Award in the International SDGs Bootcamp. Prof. Gallo, together with three other team members from different universities in the Philippines, proposed the project Dialekto to a panel of reactors during the virtual final project presentation.
Dialekto, a supplementary material for the teaching of Philippine languages, is an educational website that has an embedded game which allows the user to study vocabulary and expressions in the chosen Philippine language while exploring the different regions in the country. For its initial phase, the website focused on the Filipino language and the team has envisioned to include other major languages of the Philippines like Hiligaynon and Bisaya. Dialekto is the group's response to the fourth industrial revolution in education (FIRE) and part of their commitment to quality education (SDG 4) and collaboration (SDG 17).
Prof. Gallo and the other participants in the bootcamp attended several workshops and focused group discussions with their assigned mentors and campmates from July until August 2022 while the awarding ceremony was in September of this year.
The Commissioner's Award is the second highest award given to the participants in the 2022 International SDGs Bootcamp.